Rocky the Owl Buried in the Branches of the Rockefeller Christmas Tree
A small creature was discovered within the branches of Rockefeller Center's famous Christmas tree: a tiny, frail owl.
The tree, a Norway spruce measuring 75 feet in height, was being delivered from Oneonta to Manhattan when one worker found a tiny owl nestled in it. The poor creature had reportedly gone three days without any food or water and was in a very vulnerable state when it was rescued by the worker and his wife last Monday. "[He was] part of the electrician crew, so as soon as the tree is up they start putting up the scaffolding and wiring extra branches in, the owl was chilling in there while the scaffolding was up," the wife told Gothamist. "I believe they caught him and brought him to an animal rescue."
The couple called the Ravensbeard Wildlife Center in Saugerties in New York, where the owl was identified as an adult Northern saw-whet owl. They had originally thought the owl was a baby because it was so small, but its size is attributed to the species being one of the smallest in America. The owl was appropriately nicknamed Rockefeller, or Rocky.
As for the specifics of the story, no one is fully sure how and when Rocky got caught in the branches of the spruce. He could have gotten stuck in the tree prior to its departure to Manhattan and have been stowed away in the truck for the entire 170-mile journey, but it is also possible that he simply flew into the tree as it was being set up in Rockefeller Plaza. Ellen Kalish, a wildlife rehabilitator who runs the Ravensbeard Wildlife Center, referred to Rocky as a "miracle" after she retrieved the owl standing upright in a cardboard box (National Geographic).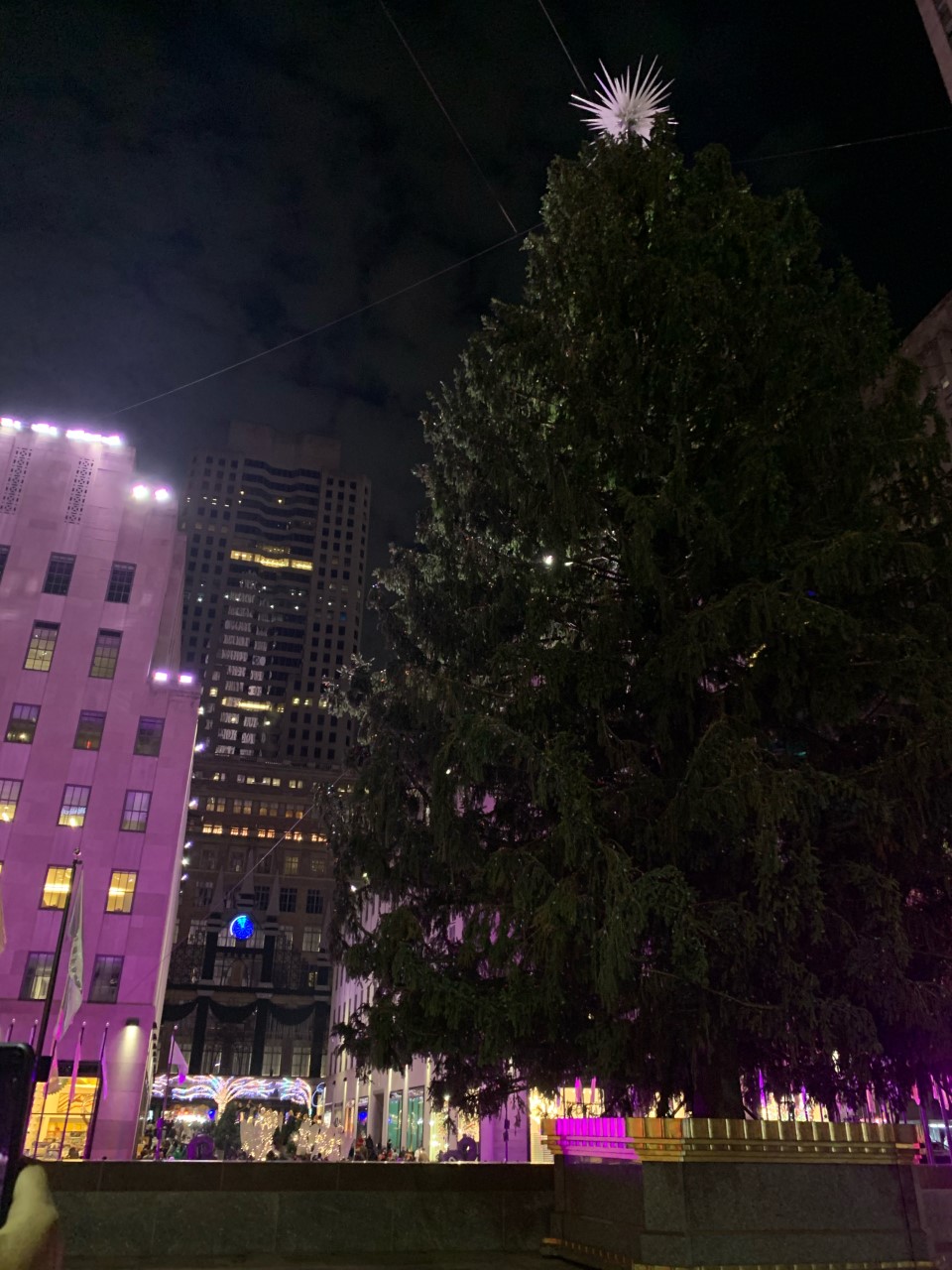 Rocky had been resting and rehabilitating at the wildlife center for a week, and his caretakers recently announced that he was ready to be released. After running several tests and X-ray scans, the veterinarian concluded that Rocky had no broken bones or internal damage but was dehydrated and malnourished. The center was able to bring Rocky to good health by feeding him mice and fluids, and after receiving a clean bill of health from a veterinarian, he was released back into the wild on Tuesday night.
Rocky is now back home in a wooded area in upstate New York. The wildlife center released pictures from the release, which shows the tiny owl flying out of a woman's grasp and into his natural habitat (National Geographic). Experts say Rocky is lucky to have survived and recovered so rapidly after such a traumatic experience. Now that he is back home and stronger than ever, Rocky has become a symbol of perseverance in light of these trying times.