TikTok Star Charli D'Amelio Secures 100 Million Followers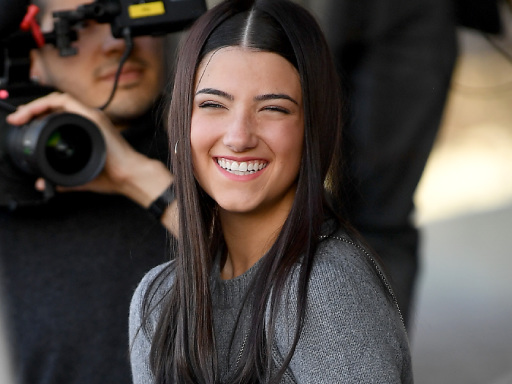 Popular TikToker and social media influencer, Charli D'Amelio, broke TikTok records by hitting 100 million followers on Sunday, November 22nd. 
D'Amelio is the first user to reach this milestone on TikTok. However, many celebrities have reached 100 million and even 200 million on other platforms, including Selena Gomez, Kylie Jenner, Dwayne 'The Rock' Johnson, and Ariana Grande. The onset of 16-year-old Charli D'Amelio's TikTok account consisted of creating videos in her school bathroom in Norwalk, Connecticut. Suddenly, a video of her dancing in her acclaimed "pink polo" went viral and paved her path to fame.
At the start of D'Amelio's career, her talent in dancing and choreography led her to rapid follower growth—amassing approximately 1 million followers every few days. Seven months later, she gained a phenomenal 50 million followers. As her following on TikTok increased, she further utilized the platform not only to display her impressive dance skills but also to resolve cyberbullying and other significant teen matters. 
Several days prior to D'Amelio reaching 100 million followers, a YouTube video  of the D'Amelio family and influencer and make-up artist James Charles dropped. In the video, D'Amelio spoke about reaching the 100 million-follower milestone. As the her family mentioned their accomplishments in the past year, D'Amelio said, "I wish I had more time because imagine if I hit a hundred million a year after hitting a million." At the time, she was five million followers away from 100 million. James Charles questioned, "was 95 not enough for you?" Following the release of this video, D'Amelio received much backlash from TikTok and YouTube users in her comment sections as they told her she was "ungrateful" and "undeserving."
Subsequent to the hate, D'Amelio went live on Instagram to address the situation, referring to the whole controversy as a "misunderstanding." In tears, she told her fans, "people just, like, blatantly disrespecting the fact that I'm still a human being is not okay at all," after receiving death threats from the platform she has centered her whole life around. She continued, adding that her comment about reaching 100 million was solely out of excitement, that she had a worthwhile surprise for her fans. 
As said, D'Amelio has always used the platform to effect change in cyberbullying and other social media matters. She concluded the live video with several thoughtful words after apologizing and said, "no matter how I handle any of this, people are still going to think what they're going to think and that's fine, because those are the people who, in the long run, weren't going to be there for me at the end of the day, and that's fine, I understand that." She added, "it wasn't something where I truly meant to be hurtful or truly meant to put anyone down." 
Later that night, D'Amelio tweeted about returning to the platform that altered her life, demonstrating her optimism: "tomorrow i will be back posting normal content with a smile on my face! at the end of the day i know i am a good person with a good heart and i will never change that about myself. i love you all!!"
As promised, D'Amelio made her way back to TikTok, and rapidly regained her followers. She broke TikTok records by being the first to hit 100 million followers three days following her tweet on November 22nd. "A huge thank you to everyone who has helped me reach 100 million supporters!!! And another huge thank you to @tiktok I love every one of you!!!" Charli captioned her thank-you post. At 16-years-old, D'Amelio is the first-ever creator to make this achievement. 
To give back to her fans, D'Amelio, time and again, used her platform for meaningful purposes. In honor of reaching this significant milestone, she collaborated with TikTok to donate $100 thousand to the American Dance Movement, an organization devoted to improving the access to dance education in the United States. As D'Amelio has been dancing her entire life, she stated that she is "thankful to give back to the community that has made [her] the person that [she] is." Furthermore, she remade many of the dances that led her to her fame—including "Beggin," and "The Renegade," which excited many of her fans as these dances were iconic to TikTok.
As D'Amelio continues to grow as a social media influencer, dancer, and star, many members of Generation Z, who comprise 60% of TikTok, acknowledge the overall influence she has had on the app. Abigail Kushman ('23) reflected on D'Amelio's career. The platform she created demonstrates that "an ordinary girl with a passion can lead to an unexpected journey. Her story can give people with a passion, talent, and drive to take advantage of the chances they have in life in order to achieve their goals," Kushman said.  
Moreover, as one of the most prominent users on TikTok, her audience varies greatly. Julia Rosenstein ('23) noted her ability to "spread a lot of positivity through her charitable donations, body positivity, and awareness of social injustice." 
Charli D'Amelio revamped the world of social media and continues to influence her wide range of followers. Ultimately, she teaches her fans that any opportunity can lead to life-changing possibilities.