A Virtual New Years Celebration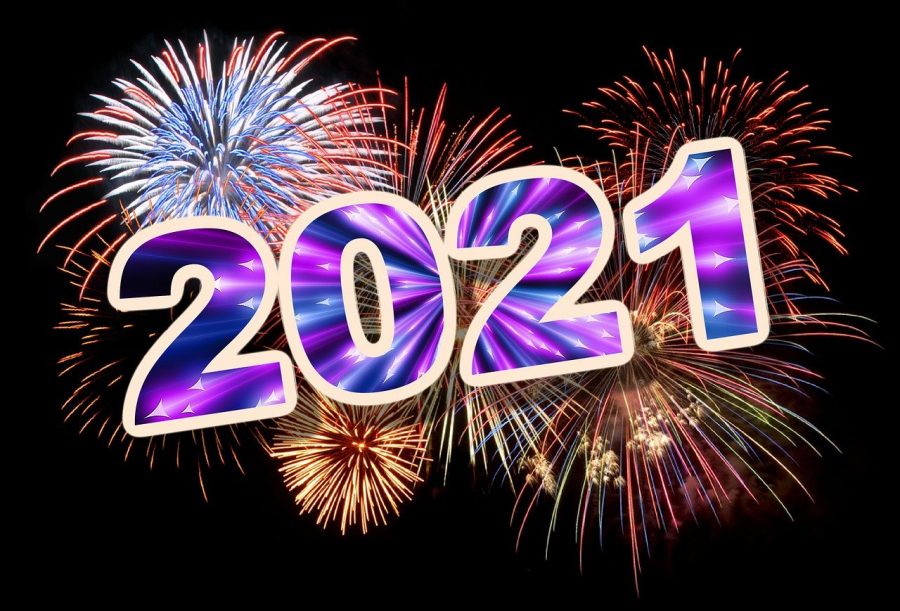 "5… 4… 3… 2… 1… Happy New Year!"
This iconic countdown is something Americans have heard every December 31st for over a century, ever since the first New Year's Ball Drop in 1907. It's the sound of joyful cheers from across the world radiating through our TV speakers, or the live, ear-splitting screams amidst the pandemonium of the packed streets of Time Square. It's the sound of joy and cheers for new beginnings, of hope in a fresh start. Most importantly, it's the sound of a mesmerized crowd dancing under streamers and watching a 10,000-plus-pound ball of glass fall slowly from the sky. 
Like every other major event of 2020, however, this New Year's Eve will be a bit different. Packing a million people into Times Square under the current circumstances of the world is completely infeasible and unsafe. With that being said, will the annual celebration in  New York City be shut down? Will the ticking of time and the arrival of midnight on December 31st be nothing more than a normal day? Thankfully, this is not the case. The 2021 ball drop will commence, but with one major change. It will be an all-virtual event. 
According to a statement released by the Times Square Alliance back in September of this year, the event will take place digitally, with no in-person crowds. Tim Tompkins, President of the Alliance, described the event as a "virtually enhanced celebration" instead of the typical live sensation. While the celebration has always been available to watch via live-stream, the major difference this year will be the lack of onlookers. The New York Police Department reported estimates of one million people packing themselves into the Square to ring in 2019, and 2021 surely would have been no different, if it weren't for COVID-19. A limited number of performers, including Jennifer Lopez and Miley Cyrus, will perform for the occasion in Times Square itself, but they will do so without a live audience. Everyone will be watching from home. 
The celebrations will be reminders of all that the world has been through this year. From COVID-19 deaths, to sparks of racial injustice, the 2021 ball drop will be a way for the country to come together and remember all we have overcome. Tompkins said he hopes the celebration will reflect the "themes, challenges and inspirations of 2020,'" and how we managed to overcome some of the worst days. There will be appearances from health care heroes—doctors, scientists, and first responders— who have been on the frontlines of the COVID-19 pandemic, an ominous yet reassuring reminder of all that 2020 has brought. 
The virtual ball drop will not be the only change that this year brings for New Year's celebrations. For many, the holiday is a chance to gather with distant family or friends and catch up on lost time. Unfortunately, this year that will not be the case. "A typical New Year's Eve celebration normally looks like my family and family friends coming together and filling up my cousin's home," said Zitao Song ('23). "There is barely any space for moving. You are enclosed in a house with all of your loved ones pretty much." However, like the rest of 2020, New Year's Eve will find most people at home, connecting with family and friends through Zoom, instead of enjoying each other's company. "This year is going to be a lot more boring than I thought it would be," Song said. "My house is spacious and [won't be] filled with people. And there's something just wrong about that."
Between gatherings of friends and family at home, to watching millions of people gather in the streets of New York City, there truly is something magical about the sense of unity you get from being together. "I'll miss the live aspects of the celebration for sure," said Jamie Liu ('23). "Part of the fun is seeing everyone come together and celebrate. It feels like we're with the crowds in the city. It's almost like we're there, even though we aren't." This aspect will certainly be missed as the streets of Times Square will be empty.
Despite the regrets of an unusual New Year's Eve, many students at Tenafly High School agree with the decision to have an all-virtual celebration. "I think virtual is better. You never know what could happen with people going in person. There is always someone who refuses to wear a mask," Liu said. Fitting a million people in Times Square is definitely not safe, especially as Covid 19 cases climb daily. Many, like Song, say that even having the crowds be all-virtual is not enough, and would rather the celebration be called off. "I personally kinda want them to cancel the entire thing for this year. I don't really care what other people think. There's a pandemic, and I don't feel like seeing the corona rates spike," he said. 
Although COVID-19 will not magically disappear when the clock strikes midnight, the celebration will be filled with hope for a better 2021, especially as the COVID-19 vaccines have started to roll out nationwide. As we set new goals and aspirations for ourselves, this different way of celebrating will serve as a reminder of all the changes this year has brought. So as we all tune in to watch the celebrations from the couch in our living room, let us welcome in the New Year with hope. 
About the Writers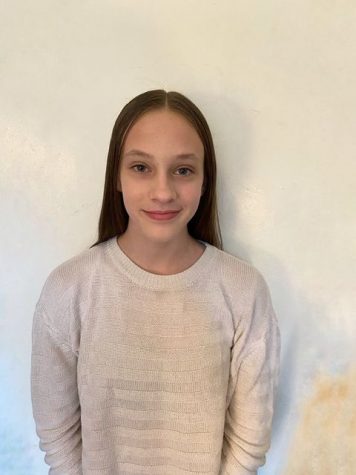 Rowan Copes, Staff Writer
Rowan Copes ('23) has always been interested in journalism and is excited to be publishing stories on The Echo. Her favorite subject is history, and outside...