ICE Detainees Spark Protest in Hackensack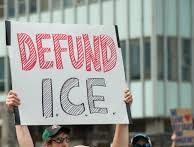 U.S. Immigration and Customs Enforcement (ICE) has been under fire for the deplorable treatment of detainees all over the country. Now, Northern NJ is in the spotlight. Peaceful protests began outside the Bergen County Jail in Hackensack on December 12th, when detainees passed the 30-day mark on their hunger strike.
The protests were instigated due to the miserable conditions inside the jail, which consisted of dirty water, lack of heat, and rat infestation. The lack of sanitation is especially concerning as the pandemic is still occurring and the detainees are put at risk more and more. Thus, the detainees started to skip meals in order to place emphasis on the unsafe circumstances and hopefully change their situation. 
This wasn't the first time ICE detainees resorted to hunger strikes to protest in NJ. Nine months ago, detainees in Newark went on hunger strikes to be freed as COVID-19 cases were on the rise in the state and staff from detention facilities in Elizabeth and Hackensack tested positive for the virus. According to DWN, Detention Watch Network, 5,305 cases could be connected to ICE as it refused to release detainees during the pandemic. Furthermore, another protest, which occurred the previous day in midtown Manhattan, advocated for the hunger strikers. It resulted in a woman from Queens hitting a group of protestors with her car. Following the protest, six individuals were hospitalized and the woman was charged with reckless endangerment.
On Tuesday, December 9th, a vandal spray-painted "free them all" on the garage of Sheriff Cureton's home in Englewood. However, the Abolish ICE NY/NJ Coalition affirmed that it had no role in the vandalism. "Our sole focus is supporting the men currently on hunger strike for their freedom," a spokesperson said on its web site. On Saturday of the same week, a clash between police and protestors erupted where ICE detainees have been on a hunger strike. During what was meant to be a peaceful protest, violence broke out between police and the 150 protesters. Outside the jail, protesters refused to back away from barricaded areas. Videos revealed acts of violence and aggressiveness among protesters and police officers, including use of tear-gas, smoke grenades, and pepper spray; wearing riot gear; inflicting harm; and arresting peaceful protesters. The protesters resisted, spitting, biting, and throwing bricks at officers. Although exercising their right to the First Amendment, around nine individuals were arrested following the protest. 
Some THS students think the continuous acts of protesting demonstrate that the cause is worth fighting for. "ICE has been constantly accused of inhumane treatment, and I think people are rightfully outraged, especially at the prison's lack of sanitation," Dina Shlufman ('23) said. Despite this, she said, "there is a lot of misinformation out there and it is hard to get the true facts about who is being detained and why, and the exact conditions of the prison." 
According to River Dell for BLM in a recent Instagram post, the Bergen County Sheriff, Anthony Cureton, has announced that he doesn't stand with ICE but with the protestors. Following Saturday's protest, Cureton denied the conditions of the jail that many were complaining about: "Any notion that I would allow the violations of anyone's civil rights, including denying medical treatment, poor sanitary conditions, forced starvation, or heat deprivation as claimed by many over social media, is unacceptable and contrary to my many years of being a civil rights activist." However, he still hasn't released the ICE detainees from any of the four holding facilities in Elizabeth, Essex, Hudson, and Bergen counties during their waiting time before their hearings so that they could be with their families, nor has he ended the federal detention contract between the county and ICE. The NJ organization condemned Cureton, saying that the number of detainees will increase as long as he is accepting "money from a terrorist organization that terrorizes people who are coming to this country." Though the hunger strike has stopped, the protests outside the jail are still occurring from 1-4 p.m. daily, and the organization encourages activists to make donations or phone calls for the cause. 
When asked about what she thought about the situation, Maia Dimant ('21), a THS Young Democrats Club officer, said, "The hunger strike makes a lot of sense, because conditions in most of these ICE detention centers are brutal. I don't think it's wise to trust what the leadership of the specific detention center claims about the conditions there, given what we're hearing from the detainees and what we've seen in the past from other detention centers." For now, the club does not have any existing plans according to Dimant, but the club members do highly suggest students to sign this petition and contact freeholders provided in it though email or call "to voice your opinion."
About the Writers
Shira Oelsner, Staff Writer
Shira Oelsner ('23) is ecstatic to continue her journey as a Staff Writer for The Echo. She loves writing about topics ranging from sports to social...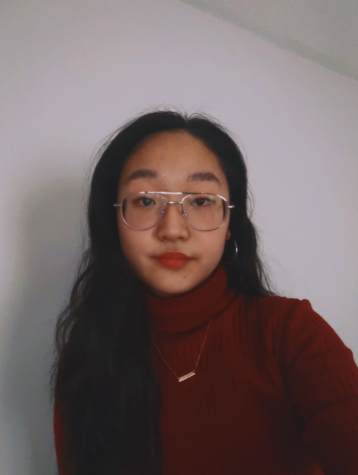 Bina Lee, Staff Writer
Bina Lee ('21), a Staff Writer and a senior taking the Journalism Honors course, is fond of books, music, and movies. She is interested in learning French,...