How Our District Is Handling the Increasing Number of Positive Covid-19 Cases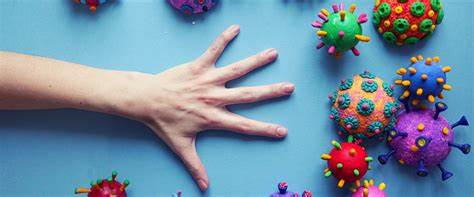 As we enter the new year, the number of people in the United States diagnosed with Covid-19 is increasing at an alarming rate. Despite this fact, some schools across the country are allowing their students to attend in-person, including Tenafly High School. However, how can students be assured that the school safely handles situations in which students or staff are diagnosed with COVID-19? 
Mr. Morrison, Tenafly High School's principal, described the school's response as a step-by-step process. First, the school is informed by either the student or Mid-Bergen Regional, a county-level health authority that the school works with, about testing. Then, that information is conveyed to Mrs. Cassiello, the school nurse, and in some cases the school doctor. 
Afterward, the infected student discloses information such as with whom they had IDT  and with whom they walked home. Further information would later be received by the student's teachers, who will then indicate where the student was seated in the classroom, for how long, and to whom they sat near. 
Then, according to Mr. Morrison, the student would "be in contact with the nurse and then the nurse will designate what the return date is based upon 10 days of being contagious, and 14 days, also, to make sure that they can't spread it to anybody else." Unless the students feel very sick, they are obligated to attend class virtually. Luckily, so far, we haven't had that happen. Mr. Morrison elaborated by stating that students who have tested positive for Covid-19 "had no or had very mild symptoms." 
As of right now, Mr. Morrison has stated that no further school-wide action will be taken. However, there are instances where this "school-wide action" can become a reality (where THS stays fully virtual). 
The first way this can happen is if Mr. Morrison and other THS staff are unable to finish contact tracing before students come back to school. As of now, before Messages to the Community have gone out, Mr. Morrison has been able to finish the contact tracing. If there were cases in THS, and he was not able to finish contact tracing, the school would have to change to full virtual. This has happened in the Middle School, where the school administration eventually decided to stay all-virtual. Another way THS could go fully virtual is if the district is told by health authorities that there are "too many cases in the building" and we would need to take a break. This has occurred in a few other schools nearby, but luckily, this has not happened yet to THS.
Despite the fact that students are missing out on the liveliness of school in the pre-Covid era, teachers and staff in the Tenafly district are doing their best to keep students safe.