Ten Ways to Get the Most Out of Your Freshman Year at THS
A guide from a current Peer Leader to help you navigate your way through Freshmen year.
Hang on for a minute...we're trying to find some more stories you might like.
Even though it has been almost four years, freshman year feels like yesterday. I remember getting lost trying to find the cooking room, and realizing the hard way that middle school habits aren't going to cut it in high school. As a former Teen PEP-er and a current Peer Leader, I have definitely learned enough to give some good advice. Without further ado, here are my top ten tips to make your freshman year count! 
Don't be shy — High school is the time to get out of your comfort zone. If you have nothing to do during IDT, try to talk to new people and make new friends.

"

Trust me, there are so many kind and interesting people throughout the school who would love to be your friend!"

                                                                     
Try new things — Whether it be joining five clubs, auditioning for the play, or trying out for a sport, it never hurts to try. And you never know, maybe bowling or Model U.N have been your calling all along!
Don't procrastinate —Believe me, procrastination never works. Freshman year is the time to get organized and do your assignments. Setting up good routines now will help you in the long run.
Get to know your teachers — Even if it's just introducing yourself after class, it makes a great impression and will definitely pay off. Teachers are more than just tests and lectures; they are people dedicated to helping you grow as both a student and person.
Always ask for advice — Again, high school is not the time to be shy. If you have any questions, ranging from homework to the Halloween party, there are numerous places to go. You can ask your teachers, your guidance counselor, and of course your Peer Leaders any questions that you have. They'll be happy to answer them!
Go to school events — This is a great way to get to know both new people and the school. Even if football is not your cup of tea, it's a fun way to hang out with friends and learn more about THS. For a more artistic alternative, check out one of our amazing school plays or musicals. Seeing your classmates show off their talents is always fun. And who knows? Maybe you'll be inspired to join the football team or theater?  
Make good choices — It's as simple as it sounds. Be sure to consider your actions as well as the reactions they may cause. High school is a defining time in your life, molding you into the person you will one day be. Be the best version of yourself, not the version your peers or society pressures you to be.
Think about your future — Although it's only freshman year, it's never too early to start thinking about college and what you want to do. Cater your classes around your interests so that you have a better understanding of what subjects you like and don't like; it will make the college process much easier.
Know your limits — Yes, Honors classes are great to have on your transcript, but not if they're making your life unnecessarily difficult. I suggest taking Honors in subjects that you enjoy and excel in. Don't take an Honors class just for the sake of taking an Honors class. As high school progresses (specifically when you enter your junior year), it only gets harder. So I suggest relaxing while you can and having an amazing first two years.   
Do what makes you happy — This may sound obvious, but it isn't as easy as it seems. This is an essential part of making your high school years memorable and, well, happy. Just remember to make choices that benefit you, as they may become more scarce as time goes on.

About the Writer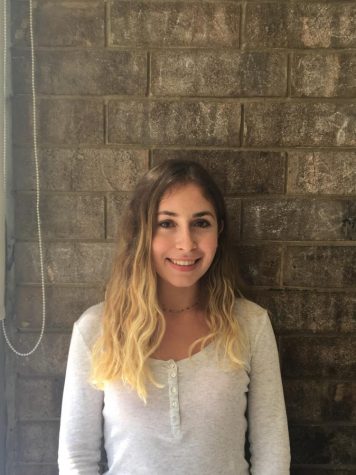 Alison Zhitkov, Guest Writer
Alison Zhitkov ('18) is excited to become more involved in The Echo. She is also the President and Founder of the Science Discovery Club and a member of the indoor and outdoor track and field team. In ten years, Alison sees herself fulfilling her dream of becoming a successful doctor.