Redditors Instigate a Frenzy in GameStop Stock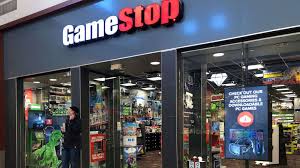 GameStop (GME), an American video game, consumer electronics, and gaming merchandise retailer, has captured the spotlight of the stock market in the past week, shocking many onlookers with its stock price that has soared 1,700% since its price at the start of January. This phenomenon emerged as a fight between amateur traders who coordinate on Reddit and hedge funds and short-sellers, who are Wall Street investors who profit from falling stock prices. There has long been conflict between the two, especially since individual investors are often characterized as "dumb money" by Wall Street analysts and traders who capitalize on them, and it finally reached its zenith in GameStop stock. The former's use of options trading and momentum investing collided with the latter's controversial strategy of short selling, forming a compelling David v. Goliath narrative. 
While some investors claimed that GameStop was significantly undervalued in the context of how crucial video games have been for people stuck in quarantine, the company was expected to lose money in the following years due to the rise of digital gaming and the fall of gamers going to the mall to buy games or consoles. Thus, hedge funds and short sellers have been shorting GameStop—in other words, they placed options bets that the stock would fall.
However, individual investors, many of whom follow a Reddit page called Wall Street Bets, have collectively bought shares and stock options, increasing the retail company's market value from $2 billion to over $24 billion. Starting on January 11th, when Chewy cofounder Ryan Cohen became one of the three new directors on GameStop's board, its stock rose almost 13% because investors looked forward to his digital experience. In that week, it rose 57%, then 27%; 10% twice and 51% the following week; and 18%, 93%, and more than doubled this week. Since traders keep buying options, Wall Street investors are forced to "[sell] those options to hedge their bets by buying up GameStop stock."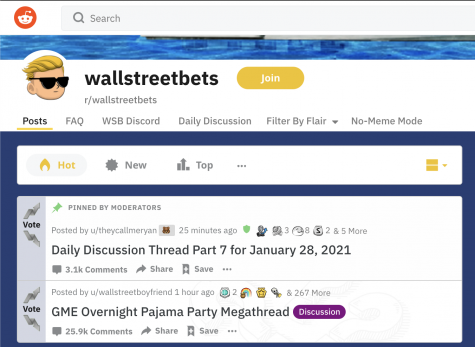 The upsurge in GameStock's share price has been accompanied by the rise of other struggling companies such as Macy's (M), AMC (AMC), and BlackBerry (BB). Stocks in these companies, which have also been bet against by Wall Street investors, have been targeted by Redditors. As a result, BlackBerry shares have soared more than 200% this year, while AMC shares have spiked more than 840%. These surges in price have been met with skepticism and even fear, as analysts characterize this phenomenon as rash and dangerous. 
Some trading platforms, such as Robinhood and TDAmeritrade, have restricted users from buying shares in highly volatile stocks. In particular, Robinhood, which has paved the way for free trading for the public, has received much criticism for at first raising margin requirements to 100%, and then banning users from buying shares. Many traders view it as a decision fueled by money from big players, while politicians like Republican Ted Cruz and Democrat Alexandria Ocasio Cortez called for an investigation. Tenafly High School students also regard the restrictions with anger. Jonathan Tenenbaum ('21) commented, "One aspect to this whole situation that I find painfully ironic is how Robinhood, a platform whose name signifies rightfully taking money from the rich and giving to the poor, is actively preventing the purchase of stocks like GME, NOK, BB, and AMC, and thus protecting billionaire hedge funds while impeding the profiting of the average Joe off this Reddit-induced skyrocket in certain stock prices." Varya Kluev ('21) said, "I think it's ridiculous that the 'free market' stops being free when it's not advantageous for Wall Street millionaires, demonstrating how they consistently use exploitation and manipulation on individual investors who take risks."
The increase in amateur investors with the creation of free trading apps like Robinhood, coupled with the use of Reddit threads regarding stocks, has already transformed the stock market from one dominated by "sophisticated trading strategies such as options trading and leverage… [used by] rich guys on Wall Street" to one that is available to all. While the frenzy concerning GameStop stock has not yet reached its conclusion, it is sure to change the way people view trading from now on.