The Nickel Boys: The Heart-Wrenching Story of a Florida Reform School
*Trigger Warning*
American author Colson Whitehead grew up in the 1970s post-civil rights movement. The ideas of race are explored in his most well-known novels The Intuitionist and The Underground Railroad, the latter of which is a New York Times Bestseller and a Pulitzer Prize winner for Fiction in 2017. In 2020, he was once again awarded the Pulitzer Prize for fiction for his 2019 novel The Nickel Boys.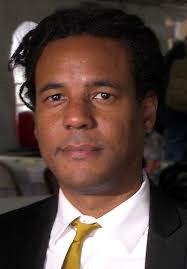 The Nickel Boys takes place in Florida in the 1960s at the height of segregation and racial strife. The main setting of the novel is at the real juvenile detention school called Arthur G. Dozier School for Boys in Marianna. The school was shut down in June of 2011 after over 110 years of operation due to the incessant allegations of physical and sexual abuse as well as murder. Up until 1966, the school was segregated, with the North Side belonging to the black students and the South Side belonging to the white ones. The school is also known for its negligence of the students who died at the facility, as exemplified by the unmarked graves at the school's Boot Hill Cemetery. The boys were taken to a room called the White House, where they would be subject to beating from a three-foot long belt. Other instances of abuse include rapes by guards and boys being locked in running washing machines.
The story follows a fictional black boy named Elwood Curtis as he reflects upon his time at the school after being sentenced to Nickel Academy, the fictionalized version of Dozier, when he was caught hitchhiking in a stolen car. Throughout the narrative, we see Elwood change from a smart, optimistic boy who is determined to not let his absent parents affect his chances of success, to a young man whose chances of survival grow smaller and smaller. His best friend Turner lacks Elwood's positivity, but as we later learn, his attitude might be used to his own advantage.
As much as the reader will wish that these boys' pain would end, they will not be able to stop turning to the next page. The New York Times says that Colson "…applies a master storyteller's muscle not just to excavating a grievous past but to examining the process by which Americans undermine, distort, hide or "neatly erase" the stories he is driven to tell." Whitehead's goal of this novel is to bring these boys' forgotten stories to the light that they deserve. The Washington Post describes Elwood's story as one of "an idealistic black teen [who] learns a harsh reality." Although the novel depicts Elwood's faith in humanity dimming, we see that his belief in an escape from reality does not.
Copies of Whitehead's novel can be found on Amazon as well as Barnes and Noble.