Dimensions of the Nashville Sound
The notion that Nashville is a small city of cowboys who made their exodus from the pastoral South with guitars slung over their shoulders and dreams of singing country tunes vastly differs from reality. Music City allures not only those aching to achieve country stardom, but also emerging alternative, rap, and rock artists. Nashville is one of the fastest growing cities and home to the new Amazon East Coast Logistics Hub. Yes, you might be serenaded by traditional country melodies downtown surrounded by drunken tourists, but the rest of this modern city is a beautiful clash of the dimensions of the Nashville sound.  
In the shadow of Tennessee's capital city country-music empire, burgeoning rappers are vying to construct a platform for a sustainable rap scene. Long dominated by multi-million dollar country labels, rappers are rising to find their own voice to shatter the barriers of the Nashville box. Hip-hop isn't new in Nashville, nor is the city's tendency to solely promote country music. The hip-hop scene in Nashville first became mainstream in 2004 when Young Buck released "Straight Outta Cashville" on 50 Cent's G-Unit Records. However, Young Buck was one the few Nashville rappers to gain national attention and soar to the top of the Billboard charts. There is a diverse array of talent currently in Nashville, such as Ron Obasi, Daisha McBride, and Tim Gent, at the intersection of r&b, hip-hop, and alternative music under the radar. Whereas other cities have developed definitive sounds that for a fleeting moment captivate the country, like Atlanta's trap takeover, Nashville hip-hop hasn't established a singular sound or aesthetic. Instead of thriving on created sounds and trends, Music City rappers desire to create music that prioritizes originality and quality. 
Beyond Honky Tonk Highway and Music Row, underground indie and rock musicians are creating their own scene too. Rock musicians in Nashville once lurked in the obscurity of the "Nashville Curse," an idea from the '80's that Nashville rock bands were unable to connect to a national audience and sell more than a million records. The seemingly inevitable doom of rock bands in Nashville has been broken by natives and transplants Kings of Leon, Paramore, and the Black Keys that have given credibility to the Music City rock scene.  Raw and anti-establishment, these independent artists are paving an unorthodox path in their subculture revolution to reclaim the city from country twang.
Country music is undoubtedly changing. As hip-hop and pop influences seep into decades of Nashville tradition, country artists are producing a microcosm of the American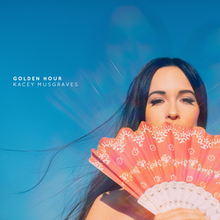 music landscape by blending these genres. Although the fusion of disparate realms of music has caused conflict between country music purists and new wave singers, artists that were once outlaws in Music City for their dissociation from customary country melodies have ascended to Nashville Royalty with worldwide popularity. Margo Price exemplifies the convergence of musical genres in her acclaimed album That's How Rumors Get Started, which is reminiscent of traditional country music while infusing the rock and roll influences of Fleetwood Mac and Tom Petty and the Heartbreakers. Kacey Musgraves in her pop-country album Golden Hour bleeds country authenticity with her distinctive twang while rebelling from Nashville strictures with ethereal pop melodies that advocate social consciousness. Like Musgraves, the up and coming crop of country music artists are creating music that is more appealing to a wider demographic by straying from song topics of farm life and rather promoting awareness of the generation's most pressing issues in their albums.

In the mecca of struggling and aspiring musicians, The National Museum of African American Music recently opened in Nashville. Its exhibits celebrate the influence of African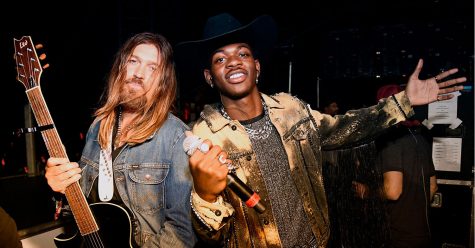 Americans through more than 50 musical genres. In the midst of this tribute to the legacy of black artists, the up and coming African American singer Lil Nas X faced controversy over whether he is a country artist. He ignited debate with the debut of his ode to cowboy life in the top single "Old Town Road."It is often forgotten the true musical roots of country music, once called hillbilly music, that began with the musical traditions of enslaved people. Not only is Lil Nas X a black singer in a predominantly white industry, but also he reinvents the country genre through the hip-hop sound and aesthetic that pervades his music. Lil Nas X's controversial breakthrough shakes the rigid Nashville box as he ventures past the divide in country music and welcomes the genre to a new generation of fluid country music that blurs the boundaries dividing musical styles. With rising black country artists Kane Brown and Lil Nas X, there is a hope to redefine country music in America and honor its diverse origin. Nashville needs this museum to acknowledge how black artists formed the foundations of American music and as a testament to the fact that Nashville is not just a city of country music. 
The spirit of Music City cannot be encapsulated in a single genre. With budding rap and rock scenes, the Nashville sound is composed of an eclectic variety.  While changing the narrative of the Nashville music industry of one that only consists of honky tonk tunes and racial stigma, the vast array of underground talent act as vessels for the celebration of the diversity of the city. 
Songs From Nashville-Based Artists 
Darkwater– Sam Williams  
Henny in the Hamptons– Bren Joy
Strange Rooms– Tim Gent
Starfire– Caitlyn Smith 
Tennessee Whiskey– Chris Stapleton
That's How Rumors Get Started–  Margo Price
The Marriage of Coyote Woman– All Them Witches
Wonder Woman– Kacey Musgraves