Unprecedented Winter Storm Seizes Texas
Undoubtedly, 2021 has seen an immense number of blizzards and storms, especially in Northeastern regions. However, these storms do not faze Northerners, who are prepared to handle them after encountering them numerous times in the past. But for Southerners, who live most of their lives without seeing snowfall, this winter has presented challenges. In places like Texas and Florida, winter usually means a steady 50° to 60° weather, but Mother Nature had different plans for Texas this year, hitting the state with not one, but two snowstorms. 
On the days leading up to Valentine's Day, a winter storm started brewing on the Pacific Coast before traversing across the United States to the Carolinas, decimating countless towns along the way. The storm, nicknamed Uri, tore through several Southern states, including Texas, Arkansas, Louisiana, Mississippi, and Alabama. Not even a few days later, another storm followed in Uri's footsteps: Viola. With inexperienced Texans already struggling to tame Uri, Viola added salt to the wound, demolishing Texas' infrastructure. At least 100 million people were affected by these storms, and the effects were exacerbated by the lack of resources and framework along with the pandemic (Center for Disaster Philanthropy). 
Texas's electric grid operator lost control of the power supply early on Monday, February 15th, leaving millions of residents without electricity or running water, says The Texas Tribune. The Electric Reliability Council of Texas (ERCOT) was not equipped to supply whole towns with electricity after Uri and Viola depleted their existing store of power. Several power plants that had been the source of the state's energy grid were dismantled by the storm, causing the majority of Texas to suffer an outage amidst the bitter snow and freezing temperatures. Dan Woodfin, senior director of systems operations at ERCOT, explained to the Texas Tribune, "Most of the [power] plants that went offline during evening and morning today were fueled by one of those sources." The blackout lasted several days and several thousand residents still have not gotten power back.
Ashley Lee, a cousin of a Tenafly High School student who experienced the storm in Texas, stated that it was "very exciting seeing the snow…[since it] was our first snow in a couple years." Although snow is always an exciting and enjoyable event for those who do not experience it often, the fun starts to wane when it impedes on the safety and comfort of your home. She described the unstable power supply amidst the storm: "From…Monday around 5:00-6:00 AM, got it back at 4:00 PM Monday, then lost power again from 6:00 PM Monday to 1:00 PM Wednesday."  Her family "used lanterns and flashlight[s] to have light in the house" and the "lowest the house temperature dropped to was around 52°." This was certainly an atypical situation in their day-to-day life, but fortunately her family was able to stay warm at a friend's house.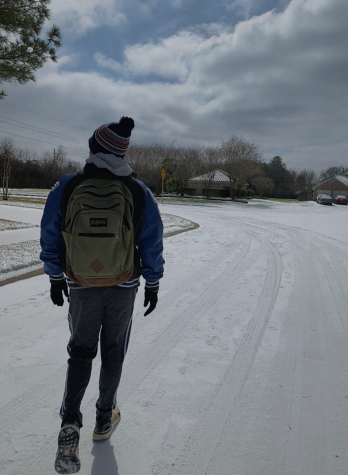 Sadly, this was not the case for thousands of other Texans. With an overwhelming number of residents having lost power, staying at home was no longer an option. In addition to the lack of running water and electricity, many also endured devastating home damage. Southern-style homes were not designed for harsh winter weather, and this was made highly evident after windows shattered, roofs leaked, houses flooded, and snow literally broke through walls. Pastor Wayne Walker, CEO of the Dallas-based organization Our Calling, told the Texas Tribune that "the Kay Bailey Hutchison Convention Center in Dallas received 650 people Monday night. In Houston, the emergency shelter at the George R. Brown Convention Center had received almost 800 people on Tuesday. In Austin, city officials recorded around 500 people across different emergency shelters, including the Palmer Event Center." Masses of displaced citizens poured into crisis and homeless shelters, even though several had also lost power and had a scant supply of resources. Adding onto the challenges is the concern of COVID-19, as large congregations of people huddled in a small amount of space creates a breeding ground for the virus. 
COVID-19 has had its toll on learning, leaving us to our own devices. Relying heavily on technology, the storms remained a challenge for schools to continue virtually. Districts responded to these turbulent times by "closing school, so we didn't have any work or homework to complete," said Lee. More than schoolwork, the storm affected many extracurriculars that students usually partake in, and disturbed the balance of a normal routine. "I was not able to go to swim practice… it threw off my practice schedule and when we were able to come back to practice on February 19th, I was out of shape," Lee said. Maintaining a proper schedule during uncertain times is crucial, and the breaking of these patterns worried many students and parents alike.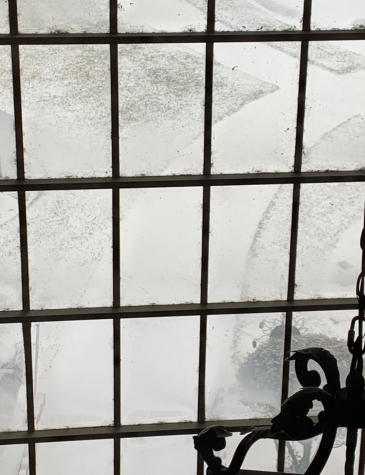 Despite the repercussions that came with the storm, it served as a beacon of wonder for many people living in Texas. "I'm glad I got to experience snow here," Lee said.  Many were able to appreciate the snow, even the teenagers who you think would grow out of the awe.  Never having experienced the rush of elation that comes with waking up on a snow day, you could imagine the surprise of many when they looked out frost-covered windows to find light snow painting the grounds. Going back to their inner child-like selves, they no longer had to live vicariously through pictures but delighted in the fresh, powdery, and tangible snow. "We built 1/3 of a snowman… and had mini snowball fights," Lee said. Making the best out of our situations is vital, and seeing the brown world enveloped in white could evoke strange senses of peace amidst the chaos our world experiences on the daily basis.