School Adopts a No-Closed-Book Assessments Rule
Since March of last year, Tenafly High School has been going through many changes and new procedures due to Covid-19. Of all of the recent modifications, the official "no closed book assessments" rule has gotten the attention of all the students. From now on, there will not be closed note assessments on A to D days during school hours. 
There is no doubt that virtual learning has led to a rise in cheating. Many teachers have simply depended on each student's integrity, but some hybrid students were not satisfied with that approach. Ever since September, students have been noticing that virtual students have the "benefit" of cheating, allowing them to receive higher grades. "Testing should be universally fair, or at least as fair as possible," Jaqueline Kim ('23) said, "meaning students should be receiving equal advantages and opportunities." According to Mr. Morrison, this new rule is now official in order to even the playing field for both virtual and hybrid students.
Hopefully, this rule will encourage students to return to school for the full four days in Phase Two of our school's plan. Contrary to what people believe, Tenafly High School is a safe place to be during this pandemic. Masks are always worn, and social distancing is in place to a certain extent. Coming back to school will allow students to focus more in class and to have more social interaction throughout the day. So if you're a full virtual student who switched because of the "advantages" of being virtual or simply because of the dangers of being in the building, consider coming back to school! 
As for if this rule will be beneficial to the students' education, senior Natalia Ahman ('21) said that "it is important for students to take tests without the help of notes, but given the circumstances everyone is going to use notes at home no matter what." Although difficult, in this digital age where it is almost an instinct to copy and paste, we all should try to remain honest with ourselves. It is important to continue educating ourselves, even if it can't happen in person. 
About the Contributor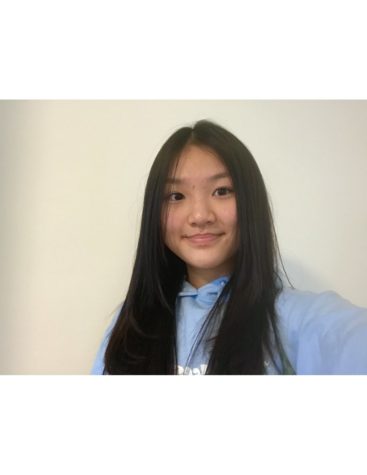 Grace Chung, Staff Writer
Grace Chung (24') is excited to be writing for The Echo. As someone who loves to cook, she loves to write food reviews. In her free time, if she is not...