Membean Announces Word Meme Contest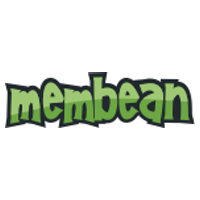 Who doesn't love Membean? 
This March, Membean Inc. is hosting a Word Meme contest open to schools across the country. In order to encourage engagement among students in a time of  isolation, the Membean Meme contest offers classrooms an outlet for creativity and inspiration. 
This contest not only trains the vocabulary skills of students, but invites an opportunity for classes to participate in an interactive activity that hopes to re-instill the "'fun' in the fundamentals of learning," as stated on Membean's official "Word Meme Contest" page. Considering that the new methods of learning, especially those conducted via Zoom, have left little room for personal classroom connection, participating in Membean's meme contest could be a great way to spark the interests of the students by sharing a collective laugh.
Meme submissions must include a minimum of one Membean word in order to convey a general joke or reference, in addition to a corresponding image. These entries must be directly sent to Membean in order to be considered as valid submissions, which are then judged in a series of rounds. All submissions are eligible to win numerous gift card prizes, as follows:
1st Place: $300 gift card
2nd Place: $200 gift card
3rd Place: $150 gift card
Fourth Place: 10th places (all remaining finalists) receive $50 gift cards
Entries must be submitted by teachers with an active Membean account. Membean encourages all students to work either individually, within groups, or even entire classes in order to devise or choose their best meme to be entered. Submissions are all due by 11:59 p.m. PST, March 19th, 2021, in order to be considered before the panel for judging. 
Judging will then take place in two processes that guarantee fairness as well as public participation. Unbiased judges will first receive all entries before weighing entries based on the effectiveness in which the Membean word is used, the text-image relationship, the audience effect, and the originality of each meme. The ten finalist submissions will then be posted on Membean's official website on March 26th, and the second voting phase will begin. In this second phase, teachers and students with active Membean accounts will be able to voice their thoughts on their favorite memes from schools across the U.S., narrowing the top ten entries to the final standings. Public voting will take place between March 26th to April 5th. From this selection of votes, the winners will be chosen and awarded respectively.
Participation is open to all schools across the U.S., including Tenafly. While entries are limited to one per class, each class can collaborate among students and teachers to create their own personalized meme for submission. This unique opportunity could be the perfect class-bonding activity, and a way to share humor in midst of the otherwise mundane school life. "I love the idea of a meme contest," AP Lang teacher Mr. Whitehead said. "Students seem tuned in to memes in a way that older folks, like myself, often aren't (though I did enjoy the Bernie Sanders meme of a few weeks ago)! The blend of image and precise language is a worthy mental exercise, and trying to anticipate a meme's appeal to a mass audience adds another layer of cognition. Students should try to create a meme."
English teachers at Tenafly an around the country love Membean, which allows students to learn vocabulary at various levels and allows teachers to launch individualized vocabulary quizzes. "I'm a big fan of Membean. I wish it had been around when I was in high school," Whitehead said. "Instead of an interactive web site that encourages the learning of words through reading, listening, and viewing, I had a notebook, a dictionary, and an English teacher writing a few hundred words a year on the chalkboard. So, if the meme contest gives students a deeper appreciation of this wonderful technology, I'm all for it."
So why not participate and flaunt your Membean skills? Create an entry and journey the process of "meme-ry" to share a memorable experience with your class!