Final Exams Canceled for 2021 School Year
It's a rite-of-passage that takes place in June of every school year. The second semester is wrapping up, the sounds of summer are calling from outside, and the last-minute cramming is in full swing. It's finals week at Tenafly High School, and the terror of taking the exams is mixed with the calling of the warm weather and the promise of summer on the horizon. But just like with every other aspect of life during the COVID-19 pandemic, this academic milestone will not occur. In fact, final exams have been canceled for the 2021 school year. 
Mr. Morrison, principal at THS, recently made the decision to cancel the exams for high school students in Tenafly. After speaking with principals in surrounding areas, getting a feel for the teachers' thoughts, and meeting with his supervisors, he believed that this would be the best decision given the current climate. 
Of course, this marks the second year in a row that finals will not be held; they were canceled last year with the onset of lockdown. Although we are in a very different situation now than we were last June, exams are still not feasible. "Part of the concern is the validity of any kind of a test," Mr. Morrison said. "To give a typical test that in the past our final exams were — closed book, something you have to study for that takes you an hour and a half — that type of test in the environment that we're in is no longer viable." Besides the logistics of holding a large exam in the midst of a pandemic, it also seems teachers are in need of the extra week of time. "Reports I'm getting from staff members are, at best, that they are on pace with their curriculum, but no one is telling me… that they don't need more time." It seems that most teachers would prefer to take the time that would have been dedicated to final exams to make up for the instructional time that they have lost. 
Mr. Hutchinson, a history teacher at THS, certainly agrees. While he usually makes sure all of his material is covered before early June so there is time for review, meeting that deadline this year would be difficult. "Cancelling finals is the best way to go," he said. "If I don't have to worry about finals, I can teach new material well into June, and that will allow me to teach more of the curriculum, which has been hard to do in hybrid."
There is also the question of how a final this year would be formatted, as many teachers have had to alter their regular tests to fit the needs of both virtual and in-person students. "It would be hard to do finals virtually," Mr. Hutchinson added. "All of my tests [this year] are written, and it would have been difficult, if not impossible, to grade all of that writing in time ." 
Not only will this decision benefit teachers in need of more time, but it will most likely help students' end-of-course grades as well. "The truth is that when you look at the grades for final exams, very rarely was a final exam grade going to bring a student's grade up," Mr. Morrison said. "Across the board, final exam grades are lower than the final grade that students got for their courses." For those students or parents who are worried about the possible implications the lack of finals may have on preparation for future years, Mr. Morrison doesn't think it's something to be too concerned about. "Any of my students that have taken big tests, whether they were open notes, etc, you've learned how to prepare yourself for an assessment," he said. "The preparation you have done all year for separate assignments and projects will not have gone to waste, despite it not being officially reflected in an end-of-the-year exam."
Students also agree with the decision to cancel the exams, but for a multitude of other reasons. Of course, finals are never a student's favorite part of the year, but Karis Cho ('23) thinks that to hold exams this year would be outright unfair. "Virtual learning has presented students with numerous challenges, and we can definitely agree that it hasn't been a normal year," she said. With that being said, she doesn't believe that we should use a "normal final exam schedule" in a year that has been so abnormal. "Some people haven't been able to focus and learn as well this year.  Finals would just add unnecessary stress on an already pressing year." Laura Ziessler ('23) added that it wouldn't be equitable to hold exams with kids being at home. She also agrees with Cho that, given the combination of learning environments this year, finals would be unfair to the students. "We haven't been retaining information as well in online classes," she said. 
For many students, adapting to the circumstances this year has been challenging and especially taxing, so it will be a relief to not have to worry about a looming thought of finals. Unless you are one of the rare students who enjoy taking the exams, it seems like you're in luck this year. 
About the Writer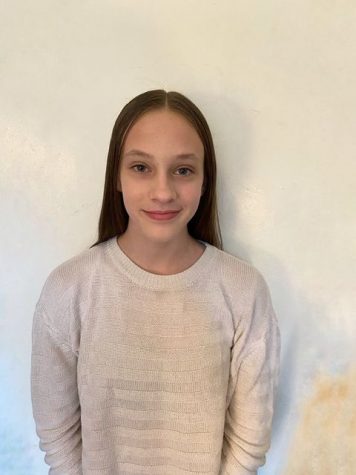 Rowan Copes, Staff Writer
Rowan Copes ('23) has always been interested in journalism and is excited to be publishing stories on The Echo. Her favorite subject is history, and outside...