Car Rams into Two Officers at Capitol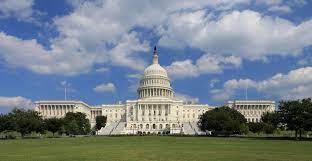 This year has not been an uneventful one at the US Capitol Building in Washington, DC. On January 6, Trump supporters stormed the Capitol building, wielding racist and antisemitic imagery, along with batons, clubs, chemical irritants, and other weapons. On Friday, April 2, a man named Noah R. Green reportedly rammed his blue sedan into the building, injuring Capitol Police officer William "Billy" Evans, who later died from his injuries, and putting the building on lockdown once again. 
Green, who was 25 at the time of the incident, crashed his car into two officers and then exited his vehicle, attacking officers with a knife. One of the officers shot Green, who died at the scene. Billy Evans had joined the Capitol Division's First Responders Unit in 2003. Speaker Nancy Pelosi had all flags lowered to half-staff in honor of Evans, while President Biden did the same at the White House. Biden also released a statement saying, "We know what a difficult time this has been for the Capitol, everyone who works there, and those who protect it. I have been receiving ongoing briefings from my Homeland Security Advisor, and will be getting further updates as the investigation proceeds. I want to express the nation's gratitude to the Capitol Police, the National Guard Immediate Response Force, and others who quickly responded to this attack."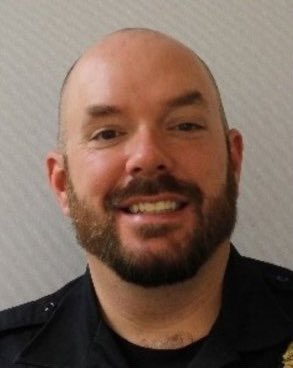 Police believe that this was a terrorism-driven event as Green's Facebook page showed him to be a follower of the Nation of Islam's Louis Farrakhan. Farrakhan is notorious for spreading antisemitism, sexism, and homophobia. Farrakhan has claimed that the Jews caused 9/11 and stated  that "Hitler was a very great man." At the time of the event, Green was recently unemployed and wrote that he was "faced with fear, hunger, loss of wealth and diminution of fruit." He has other posts claiming dissatisfaction with the state of the country and warning of Armageddon. 
This attack has raised questions about the security of the Capitol. A new task force has been created in order to heighten security by adding more police officers and fencing, and making it easier for the National Guard to be called in. The government has discussed with other world leaders about how they guard their own government buildings, such as the Israeli Knesset. 
While the National Guard was called to the scene, police believe that the attack is an isolated incident. U.S. Capitol Police Chief Yogananda Pittman  stated that "This has been an extremely difficult time for U.S. Capitol Police after the events of Jan. 6 and now the events that have occurred here today… So I ask that you keep our U.S. Capitol Police family in your thoughts and prayers." This has certainly been a trying year for the government, and we should expect changes to be made soon to ensure the safety of all Americans.