Promising Young Woman Review
Due to the ongoing pandemic, several movies that were featured in the 2020 Sundance Film Festival were canned or released and then forgotten about. It was especially disappointing since some films seemed like they had a sure future. Films like Palm Springs and Promising Young Woman had big names and set release dates. On top of being in the prestigious festival, Promising Young Woman had a release date in April with the backing of a major studio and actress Margot Robbie as a head producer. Although plans easily fell apart when the pandemic hit, it was able to finally get a release date, and I managed to catch this insanely thought-provoking film.
Promising Young Woman follows Cassandra (Carey Mulligan), who takes on an interesting hobby. Every night, she goes to a nightclub and pretends to be extremely drunk. Her purpose is to see who tries to take advantage of her and teach them a lesson. She's been at it for a long time, ever since a traumatic event in her past, and she's never tried to let anything get in the way of it. Then her world seems brighter as she reconnects with Ryan (Bo Burnham), her classmate in college, which she dropped out of. She then finds out from him that the man behind her trauma is about to get married. Cassandra uses her rekindled fury to get revenge on everyone who was responsible. 
When I saw the second trailer for Promising Young Woman, I did not believe its tagline. It promoted itself by saying, "Every now and then there comes a film to start a conversation." I was incredibly skeptical because this has been said by so many shows and movies and it's been false advertising. However, Promising Young Woman is indeed extremely thought-provoking. I hate that this had to undergo a pandemic release because this deserves to be seen by so many people. It inherits so much importance and is perfectly relevant in the world today. Films like Black Christmas have tried and failed miserably to show this importance, and shows like 13 Reasons Why have strived too hard to achieve the themes, but Promising Young Woman gets it perfectly.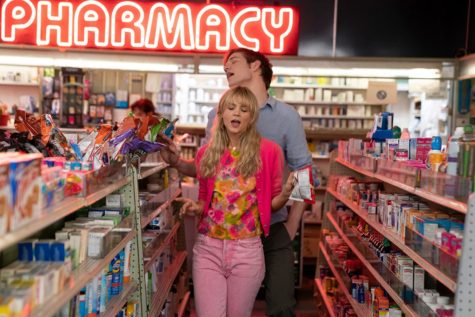 Another highlight is Carey Mulligan's performance. Before this, the only few things I knew about her was that she was from the one adaptation of The Great Gatsby, and she is often compared to Michelle Williams. Here she absolutely blew me away and made me realize what a sheer underrated force she is. Donning an American accent, Mulligan is able to effectively portray Cassandra's extremely complicated personality and she shows her talent by dealing with the film's heavier material. While she shined immensely in the film, her co-stars were able to hold their own in scenes with her. Alison Brie did the perfect job creating such a hateable character, Bo Burnham was both hilarious as always and proved that he's able to handle serious work too, and Alfred Molina did a great job making you feel reverence for a once shameful character. 
Emerald Fennell proved that she really needs to be given more projects (just the other day it was announced that she's directing a DC movie). Her writing is sharp, she is able to keep the story consistent, and she is a talented director. The shots down to the color are filled with unease that really nails the film's complicated tone. 
I really wish that this was released either before the pandemic or during a time when people could see this together because I know that this would've been able to get an endgame-level audience reaction in the conclusion. In my opinion, it's an ending that definitely hits the nail right on the head in terms of satisfaction. People gave bad reviews because of the ending, but I disagree with it. The ending is quite unexpected and that's what some people hated about this movie, but I don't think the unexpected ending takes the film down at all. When you really think about it, there couldn't have been a more perfect ending to satisfy what the film was going for and get people hyped. So after being drained of new releases for so long and seeing a movie that wasn't After, I had a great time watching this film. It goes far past what people are expecting and still delivers the perfect allegory for sexual violence. It's something that speaks an important message, but it's really quite a shame that it came out this year. It had to slide so far under the radar when it deserved to be a talked-about hit movie. So if you're up for it, I think that you should definitely see this movie to give it the watch that it deserves.
Focus Features