M1 All the Things – Apple Launches New Colorful Products
Spring is in the air! With new coats of paint on refreshed devices, bold bursts of color, the spring spirit has arrived at Apple—brought to you by Tim Cook the Crook. With Earth Day around the corner, Apple had much to say about the environment. Tim Cook opened the presentation in the middle of Apple Park, right near a large collection of trees and flowers. Apple was sure to put heavy emphasis on their 100% recycled aluminum and rare-earth magnets. Bright and bold colors dominated animations and the spring spirit was truly embraced by Apple as it made its new announcements.
Mildly Exciting
Apple Podcasts got a rework with a new design, more shows, and creators, as well as subscriptions. The subscriptions will allow users to have ad-free listening, among other things. It will be coming to 170+ countries/regions next month. 
Apple TV 4k got a power upgrade with a (slightly) new chip, the A12 bionic which is also found in the iPhones XR, XS, and XS Max. It can now play HDR and high frame rate content. Additionally, it received a redesigned one-piece aluminum remote control, with black buttons. Personally, I don't think the black buttons pair well with the modern aluminum look, that might just be me. It comes with touch buttons and a track wheel of sorts on the top. The price is still hefty, bringing Apple way above cheaper competition from Google or Amazon.
Tim Cook loves Ted Lasso! Ted Lasso's second season is coming in July of this year to Apple Tv+. Apple debuted a trailer of the second season at the Spring Loaded event.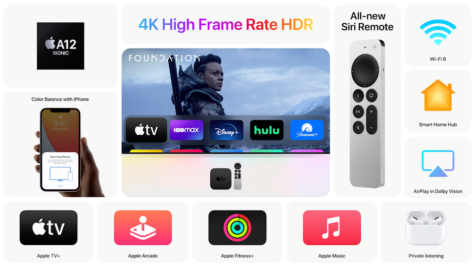 Apple unveiled a new purple color for the iPhone 12 and 12 mini, which were released in October of last year. This was the sneak peek of what was to come during the rest of this event: bright colors, a fresh coat of paint on old devices. Spring is in the air! I love the new purple, really embodying the new boldness that Apple is going for. We will see more bold and bright colors down the line of announcements.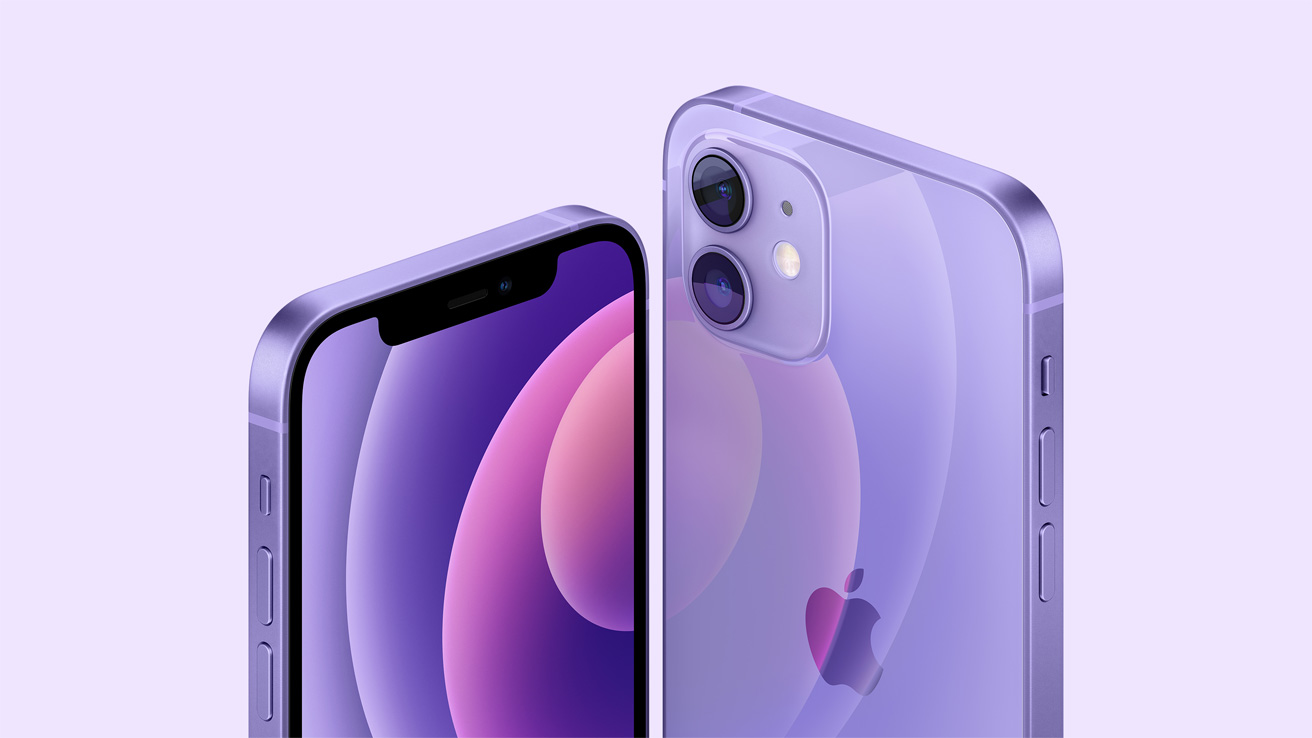 What We're Here For
The long-awaited Air Tags are here. They use Bluetooth and integrate with Apple's "find my" network. They have a shiny white border with an aluminum center, resembling a mini hockey puck. They will cost $29 in the US, and a 4 pack is $99. With seamless integration to your iPhone, these Air Tags will help you track all your treasured possessions. When you are close to the lost object, your iPhone will tell you exactly where it is. Other iPhone users can also find your lost item and scan it with their phone, bringing up contact information. The aluminum can even be engraved with your favorite emoji or design!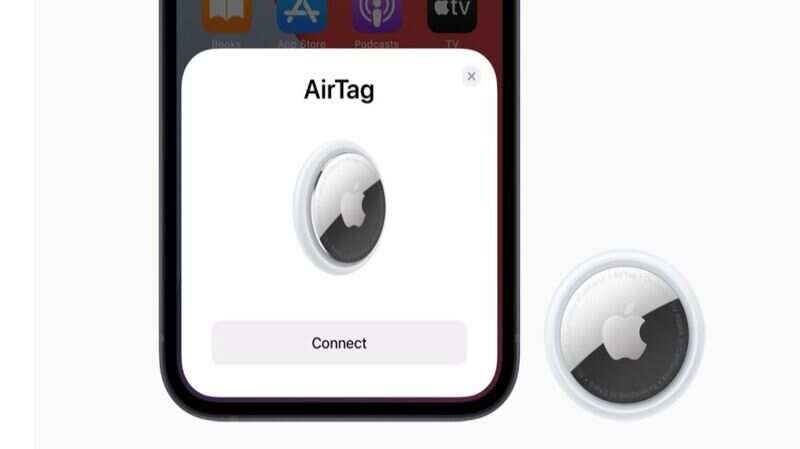 iMacs are redesigned! Finally! They now have a new, extremely thin 11.5mm design. Apple brought the new iPhone 12 and iPad Pro designs to the iMac. With a flat screen, flat back, rounded corners, and white bezels, this is definitely a refresh for the iMac lineup. Oh, and you can't forget the pastel spring colors. There are: green, yellow, orange, pink, purple, blue, and the iconic silver. Of course, the giant chin is still there. However, the rounded back is now gone. With a new M1 chip powering the iMac (which was released last year), Apple did not give us a new, more powerful chip. No worries. The M1 is still plenty powerful. Its energy efficiency and low power consumption allow the curved back of previous iMacs, which housed giant cooling systems for Intel chips, to be removed in favor of a flat back.
The iMac has a new cable that brings back memories of the old MagSafe chargers. It is a braided cable, with bright matching colors, magnetic attachment to the back of the iMac, ethernet, and power all in one. There is a new speaker system, 1080p video camera, new microphone system, 24inch 4.5k retina display, and refreshed magic keyboard + mouse + trackpad combo. The new mouse and trackpad options are basically the same, albeit with a slightly refined design and, of course, new spring colors. The keyboards now have Touch ID. They come with minor key changes, new emoji keys, and again, new spring colors.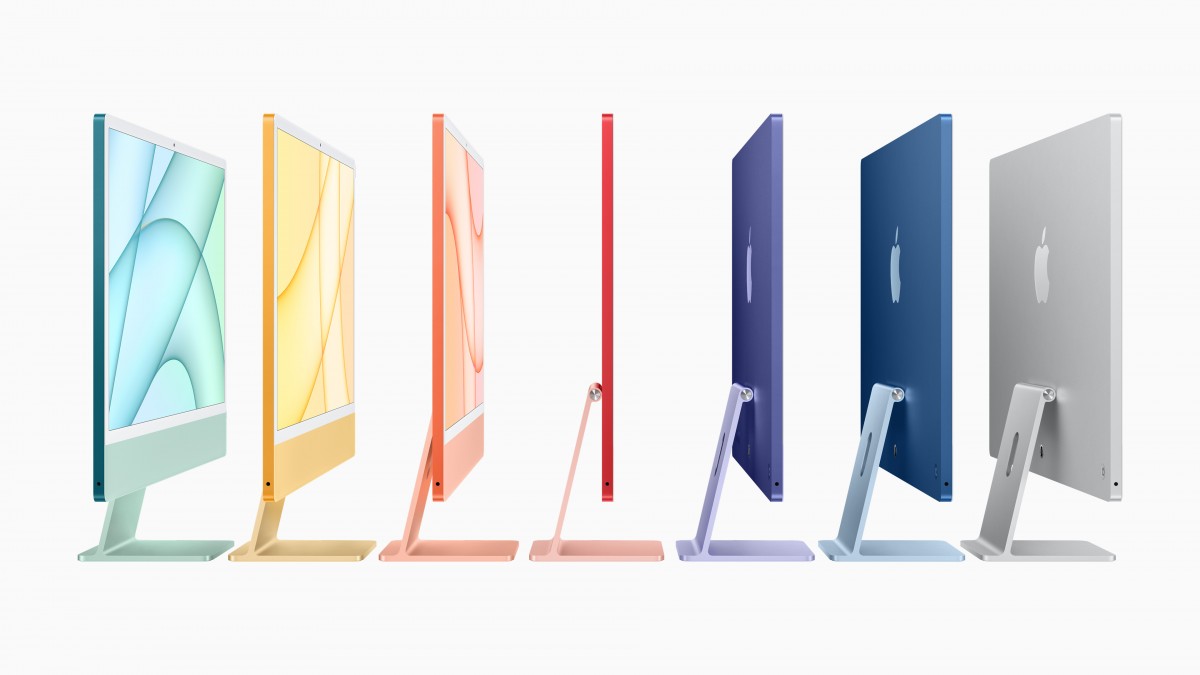 Then…Tim Cook the Crook came onstage to show off some of his slick infiltration skills. With a Mission Impossible-style break-in, Tim stole a brand new iPad Pro from Apple HQ. What an actor! Anyways, the new iPad Pros (11-inch and 12.9-inch) yet again come with the M1 chip. 5G is now integrated and the USB-C port is changed to a Thunderbolt port. There are minor improvements to the back camera, but the front-facing selfie camera got big upgrades. It got a wider field of view (120 degrees), which allows smart face-tracking AI to center you or any other people in the shot during video calls, by cropping in and panning. Apple calls this "Center Stage." The center stage seems very interesting, given that we're all zooming right now. Although, whether or not you actually want to be in the center of the shot…. And the 12.9-inch iPad Pro now comes with a mini-LED display instead of an LCD, dubbed "Liquid Retina XDR."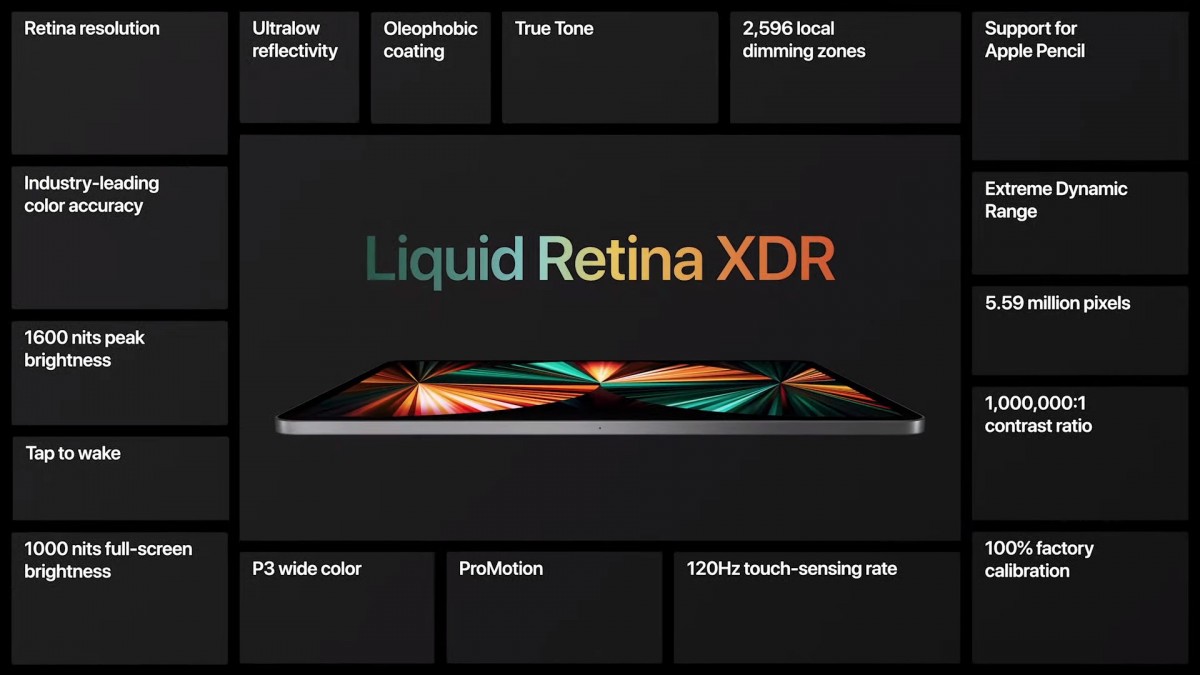 Overall, there were a lot of M1 announcements. Whether it be in the refreshed iMacs or the new iPad Pros, it certainly brought a lot of new processing power and capabilities to the respective lineups. The new iMacs are certainly bold. Personally, I love the fun colors and the new slimness is a nice touch. The chin also doesn't bother me all too much. However, I think it would have been better to make it thicker as you're never going to see the back anyway. The new iPad has a new display, which may be marginally better than the old LCDs. Unfortunately, Apple gave us no AirPod announcements, but the AirTags were definitely long-awaited and seem like brilliant pieces of technology. It remains to be seen what other fun colors Apple will introduce this year, and we will be waiting for the next product announcement!