The 2021 Grammys? Or Scammys?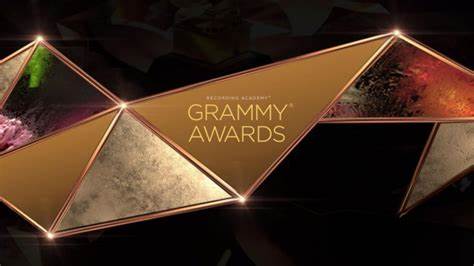 From being called a great "triumph" to being labeled the "Scammys," the Grammys 2021 has faced praise as well as controversy.
The Grammy Awards are an iconic aspect of the music industry, presenting awards to the most successful artists every year. The Recording Academy selects artists who have made an outstanding achievement or powerfully impacted the music industry.
With the world still enduring a global pandemic, the 63rd annual Grammy Awards faced a challenge. With COVID-19 precautions still in place, the new executive producer, Ben Winston, had to create an elaborate night through the screen. While online school through Zoom is difficult, assembling an awards show proved to be on a different level. Creating a blend between an in-person audience of nominees in Los Angeles and nominees through Zoom, the show tried its best to make it interactive and inclusive. 
There was a diverse array of music performances, along with new hosts, that allowed the Grammys to be enjoyable. Hosted by Trevor Noah, the show consisted of many performers: Bad Bunny, Black Pumas, Cardi B, BTS, Brandi Carlile, DaBaby, Doja Cat, Billie Eilish, Mickey Guyton, HAIM, Brittany Howard, Miranda Lambert, Lil Baby, Dua Lipa, Tamika D. Mallory, Chris Martin, John Mayer, Megan Thee Stallion, Maren Morris, Post Malone, Roddy Ricch, Harry Styles, and Taylor Swift. Among these, the most shocking performance ranked number one by Billboard was Cardi B & Megan Thee Stallion's "Up" and "WAP."  Other notable performances were done by Taylor Swift with her enchanting "Cardian" / "August" / "Willow" compilation, and by BTS, who performed "Dynamite" over Zoom. A stunning performance was done by Dua Lipa singing "Levitating" and "Don't Start Now," which amassed over 28 million views. Her performance went well over the number of views of the actual live streamed Grammys, which had 8.8 million views during the stream, an 18 million decrease from the previous year.
With the many different categories and artists, there are bound to be differences in whom the viewers thought should win. Specifically, with Best Pop Solo performance, Alex Yang ('23) has strong reactions. While Harry Styles won the award with "Watermelon Sugar," Yang doesn't think it makes sense that it won over Taylor Swift's song, "Cardigan."  "While 'Watermelon Sugar' is definitely catchy, Taylor's a lyrical genius and it really showed during this song," Yang said. "She used so much imagery to accurately portray teenagehood and how people love in that aspect of their lives." Yang said she didn't really think there was much of a competition with the songs and thought "Cardigan" was bound to win. "This song gives a nod to the young people who have dealt with that and acknowledges that that hurt and heartbreak is real despite their age," Yang said. "Even though almost all her songs are about love and heartbreak, this song isn't repetitive and brings a whole new perspective to it." The renowned songwriter "tells a whole story, from knowing someone so intimately despite being in this uncertain transition of life to being cheated on by them and the heartbreak that comes with that." 
Although Taylor didn't win this award, she was the first female artist to win Album of the Year three times. Many were quick to recognize the notable women's award wins that had a history of going unnoticed. The Best New Artist went to Megan Thee Stallion, Song of the Year went to H.E.R, and Beyonce was named the most awarded woman in Grammy's history, winning four Grammy's this year.
While the show exemplified women's work and the Black Lives Matter protest, there were still many controversies, specifically regarding BTS and Billie Eilish. Displays of racism and xenophobia in the selection process of the award show resulted in criticism. There were various incidents in which top prizes were awarded to white artists over deserving artists of color. The public has expressed outrage over the lack of awards and nominations for artists of color despite the impact their music has made on the industry. 
The charismatic presenters consisted of Jhene Aiko, Jacob Collier, Lizzo, and to many people's delight, the iconic legend, Ringo Starr. The former Beatles Drummer presented the Record of the Year to young pop sensation Billie Eilish. Billie Eilish faced harsh criticism during the 2020 awards because of her five Grammys. Many people said she didn't earn it, and Eilish started to assimilate a harsh critical mindset on herself. While winning Record of the Year with the masterpiece "Everything I Wanted," she had covered her face with embarrassment. Instead of accepting the award, she uses most of her speech to praise Megan Thee Stallion for her "untoppable year," telling her that she deserved the award instead.  
The Korean boy band BTS was nominated for the Best Pop duo/group performance with the song "Dynamite," the song making BTS the first all-South Korean act to top the Hot 100. Their fans, who call themselves the ARMYS, stayed up late all around the world, in anticipation of their win. Much to their dismay, the band did not receive a Grammy Award, instead, this award went to Lady Gaga and Ariana Grande's "Rain on Me." Furious BTS fans called the Grammys "Scammers" as they are accused of placing BTS at the end of the show to bait fans and raise their view count. There was also said to be an uneaten celebratory Grammys cake that went to waste.
With a significantly lower view count and controversies, many still weigh the value or importance of the Grammys today. But like Ringo Starr said while presenting the Record of the Year award, "If you're making music in our world today, you've already won. And I thank you." With everything the world has been through, music has been for many people a ray of sun in their dark homes. This ceremony is a reminder of human resilience and the determination to create art.