The Poetic Performer: A Profile of Erin Aslami
Erin Aslami, class of 2017, deferred for a year from Harvard University to study as a trainee at the Oklahoma City Ballet and pursue her dream of becoming a professional dancer.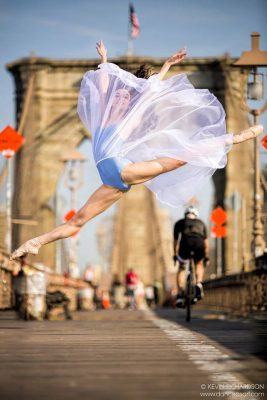 Erin Aslami ('17) began dancing just like many young people—her mother signed her up for ballet classes at a local dance studio, adding to the long list of activities her seven-year old self was dabbling in. But ballet, for Erin, never became a distant memory of tutus and twirling. Instead, it became a passion that has taken her from the stage of her childhood dance school, Nunnbetter, to the shimmering studios of American Ballet Theatre's summer program. Ballet is a passion that has also taken Erin to the ivy-lined pathways of Harvard University and to the barres of the Oklahoma City Ballet.
At a young age, Erin realized that ballet and academics, above all else, were passions so intertwined and so intrinsic to who she is, that she could never abandon the two. "[Ballet] was a constant that I was not willing, and had never thought to, sacrifice for any other aspect of my life except academics, which strongly matched it. I found that what was unique to ballet is the engagement of the full mind, body, and soul," Erin said.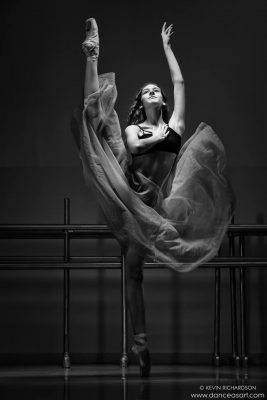 Erin does not love ballet just because she is good at it (and trust me, she is good). Her fervor for dance is an intellectual, spiritual, and cerebral one. "Ballet elicits a certain individual and interpersonal harmony. When I experience that surreal give-and-take—the ethereal balance of spiritual elevation and bodily destruction, of support and independence, of conserving and sharing energy—and I know that I am almost convinced I can't continue, I will wash in our collective effort," she said. "We feed off the realization that we are part of something that exists solely in this euphoric equilibrium. In the haze of act three, I see the blueprint of our energy passing through us, weaving us into one body."
Her interpretation of ballet mirrors the way she dances—poetic, elegant, and cultivated. When you watch Erin perform, you see someone with poise, expression, and undeniable talent. You see someone who can execute the most rapid petit allegro or the most laborious adagio with grace and ease. What you do not see is the clockwork behind each grand jeté and fouetté or her incredibly profound interpretation of ballet's very existence. Erin's love of learning and poetic nature has clearly helped shaped her into the dancer she is today. She has taken her raw talent and years of hard work to the next level by connecting with the art form on a spiritual level. She isn't just a part of the blueprint that creates a ballet; she understands the blueprint.
The emphasis Erin places on the correlation between the body and the brain in ballet has not only improved her ability to dance but has enhanced her ability to articulate her thoughts as well.
"
She isn't just a part of the blueprint that creates a ballet, she understands the blueprint."
"Ballet is the universal language, and I am looking forward to improving my communication skills," she said. "I'm planning on majoring in English, where my written words and dancing bolster each other. Ballet is a powerful method of introspection and analysis, which naturally leads to articulation."
Whether Erin pursues a career in ballet after her year at the Oklahoma City Ballet, or realizes that English is the path for her after studying at Harvard, there is no doubt that she will beautifully express her mind to the world.
About the Contributor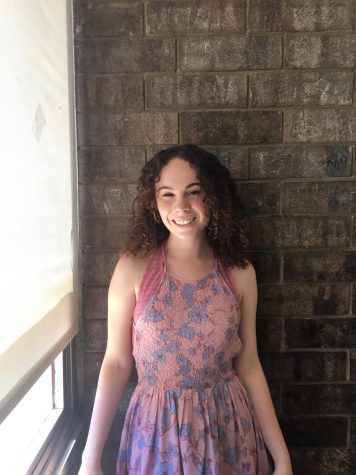 Hailey Ryan, Co-Editor-In-Chief
Hailey Ryan ('18) is the 2016-2018 Co-Editor-In-Chief of The Echo. She will be attending Barnard College, where she plans on studying journalism and political...