Notable Games for the '21-'22 NFL Season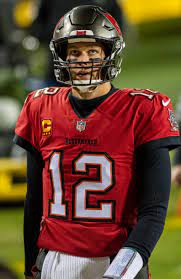 The official NFL Schedule for the 2021-2022 season was announced last week, and there were undoubtedly many matchups that are highly anticipated by all NFL fans. I picked three matchups out of 272 total games that I am the most excited to watch. 
Week 5: Buffalo Bills at Kansas City Chiefs
This game is a classic playoff rematch between two AFC powerhouses that met last season in the AFC Championship. In that game, the Chiefs led 21-12 at halftime and held the lead for the rest of the game. This year, the Bills look to flip the script and beat the Chiefs in their high-pressure rematch. Both teams enter the upcoming season with top three odds to win the Super Bowl, and this game may foreshadow a rematch in the AFC Championship. Patrick Mahomes and Josh Allen are sure to deliver great performances, and this game is a surefire pick to be an entertaining competition. 
Week 16: Jacksonville Jaguars at New York Jets
The number one overall pick vs. the number two overall pick. Trevor Lawrence vs. Zach Wilson. These two talented rookies will face off in Week 16 and result in a high-scoring game due to both teams having weaker defenses. Since this will likely be a long rivalry, this game is a perfect chance for a player to jump ahead. Based on how well each player plays in the games that lead up to this game, the anticipation may be even more significant than it is now. Fans from all over should make sure to tune into this exciting young-QB competition. 
Week 4: Tampa Bay Buccaneers at New England Patriots
The greatest football player of all time is returning to play at his old home. Tom Brady takes on the Patriots in Foxborough, where Brady won six out of his seven Super Bowl rings. Brady's history with the Patriots is long and fruitful, and Brady will not back down from the challenge of beating his former team. While the Patriots have an unclear picture at Quarterback, they still are shaping up to be a decent team that may give the Buccaneers some trouble. Whether it's Cam Newton or Mac Jones at Quarterback for the Patriots, this game will be a blast to witness. Though on opposite sides, the reunion of Belichick and Brady will provide an engaging storyline to follow throughout the game. 
The most notable thing aside from the specific games is the addition of a game for each team—the old schedule had each team play 16 games, now it's 17—something that fans are more than excited to witness. More football, more fun! If you are an NFL fan, these three games are can't-miss and are almost guaranteed to deliver. Even if you aren't an NFL fan, maybe these games will provide a gateway into the sport, and I encourage you to check them out. With the new schedule and games as exciting as these, fans worldwide are certainly looking forward to enjoying another great season of football.