Sound of Metal Review: Heartbreaking and Immersive
I will admit that I've been heavily slacking on watching this year's Best Picture nominees. Normally, I've either watched half the nominees or finished them by the time the Oscars air but this time around, I had seen nothing except Promising Young Woman. Gaining the opportunity to watch a Best Picture nominee, I managed to catch a film that kind of went under the radar called Sound of Metal. 
Sound of Metal follows Ruben, a heavy metal drummer in a band with his longtime girlfriend Lou (Olivia Cooke). As they travel around the country playing shows, Ruben starts having a hard time hearing. He goes to a doctor and is told that he's losing his hearing. As he's told to try to preserve his ability to hear what he can as long as possible, he pushes himself to the limit but realizes he's already gone too deep. Ruben then tries to get his hearing back despite the world telling him to adjust to not being able to hear. 
One of the amazing aspects of Sound of Metal is that it isn't some run-of-the-mill Oscar bait that just uses his disability as the entire plot of the movie. It instead opts to teach how to learn to live without being able to hear and how it's nothing to try and change. This was a direction I did not expect at all, and it was really satisfying to see it shift like this. It was heartwarming because it really showed how this is not a setback. I also loved how this molded into turning the film's theme into acceptance and not just triumph over adversity. It made the film stand out and feel special.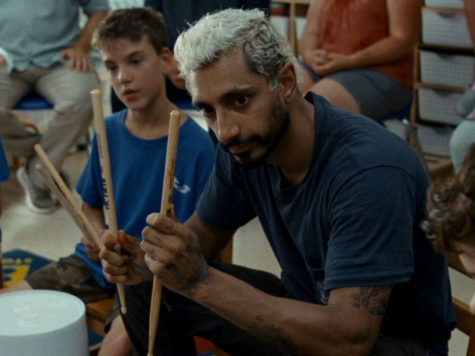 Another high was the ensemble performance. Riz Ahmed is a marvel as Ruben. He scored an immaculate American accent while effectively portraying how stubborn this character is. I was also a bit skeptical at first since his character was a drummer and the actor said he never played the drums before this film. Then on screen, he does a pretty impressive job. Meanwhile, Olivia Cooke once again tricked me into thinking she's American while also doing a great job acting as the unspoken heart of the film. Also, Paul Raci does a surprisingly great job as Ruben's teacher in the movie. 
I'd be completely oblivious if I never mentioned the sound design. This shouts loud and clearly why it won the Oscar for sound design because, good God, it was incredible. All the shifts towards Ruben's perspective was really nicely handled and they played around with exactly how he perceives things perfectly. It didn't feel like the cheesy "ears are ringing sound effect" but felt like they were actually putting you in the perspective of someone who's actually lost their hearing. Of course my mom had issues with how the sound design was later on as it does become pretty loud, but I completely disagree because it checked off every box in my eyes.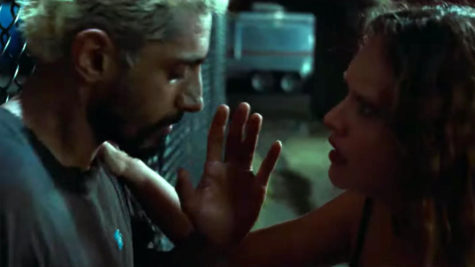 So this movie was definitely one that does not deserve to fly under the radar. It doesn't just aim for cheap soulless Oscar bait but goes far and beyond to tell a deep and meaningful story about acceptance. This was such a wonderful movie and I really recommend it.