Juneteenth Is Now a Federal Holiday
In a historic act on Thursday, June 17th, 2021, US President Joe Biden officially declared Juneteenth National Independence Day a federal holiday. Juneteenth commemorates the unofficial end of slavery in the United States.
While the Emancipation Proclamation was signed by Abraham Lincoln in the midst of the Civil War on January 1, 1863, not all slaves became free on that day. In fact, it took over two years for the message to reach the last slaves. This message of freedom was delivered by Union Major General Gordon Granger on June 19, 1865, to Galveston, Texas. Juneteenth commemorates this announcement.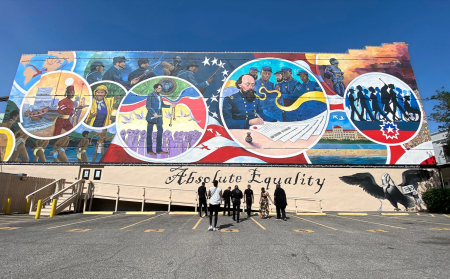 This is the first federal holiday to be declared since 1983 when Ronald Reagan added Martin Luther King Jr. Day to the list. Before Juneteenth became a federal holiday, it was a state holiday in Texas in 1980. The federal bill was passed 415-14 in the House of Representatives. According to CNN, representative Chip Roy of Texas, one of the 14 Republicans who voted against the bill, claimed that "This name needlessly divides our nation on a matter that should instead bring us together by creating a separate Independence Day based on the color of one's skin." However, President Biden explained that "By making Juneteenth a federal holiday, all Americans can feel the power of this day and learn from our history — and celebrate progress and grapple with the distance we've come (and) the distance we have to travel."
Nine states (Louisiana, Illinois, Maine, Massachusetts, New Jersey, Texas, New York, Virginia, Washington) have stated that Juneteenth will be a paid state holiday. In addition, many states are giving their residents a day off on Friday, as the holiday falls on a Saturday this year. Moreover, many universities are closing their doors for the day to celebrate and many big businesses—like Apple, Nike, and Twitter—are giving their employees the day off. Celebrations broke out on Saturday and a mural was painted in Galveston, Texas, the place where the last slaves were informed of their freedom.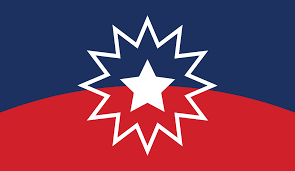 Ben Haith created the Juneteenth flag in 1997. The flag's red, white, and blue design serve as a reminder that those affected by slavery were part of the American people. The star in the middle is a reference to the flag of Texas as well as the stars on the American flag, the burst symbolizes new beginnings, and the arc represents the new horizons now available to Black Americans.
Although we still have a long way to go when it comes to racial progress in the United States, historic moments like these serve as a reminder that change is possible.