Facebook Shutdown Leads to Confusion and Outrage

On Monday, October 4th at around 11:47 am, I was just minding my own business and calling my friend on WhatsApp when all of a sudden, my screen displayed the word "Reconnecting." No big deal. Calls on WhatsApp tend to malfunction, especially when the call is stretching a long distance. I promptly hung up the phone and tried to dial back. After 5 minutes of waiting for the word "Connecting" to leave my screen, restarting my phone, turning off the wifi, and even walking down my block in an attempt to find reception, I had to give up. I went to text the person I was talking to on Instagram, but it was "Connecting." I went to Google to investigate and it turned out 21,000 people had reported Instagram malfunctions in the past 15 minutes. For nearly another six hours, WhatsApp, Instagram and (as I later discovered) Facebook were all shut down. So, what happened?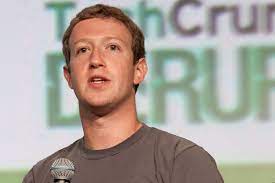 Some linked the shutdown to whistleblower Frances Haugen. Haugen was a former employee of Facebook who copied Facebook documents and then filed complaints against the company saying they were purposely ignoring the harmful effects of their apps, such as the hate speech famously ubiquitous on Facebook. Facebook CEO Mark Zuckerberg fired back. "I think most of us just don't recognize the false picture of the company that is being painted," he said It is no shock that Facebook is appalled at these comments, and many say that she could be sued despite laws in place to protect whistleblowers. An example of this is the Dodd-Frank law, which states that if Facebook were to threaten Haugens, Facebook itself could be in trouble, not Haugens. For some more context, Facebook owns both Instagram and WhatsApp, and Haugens discussed these effects Sunday night on 60 Minutes, right before the shutdown. This is why some are blaming her for their malfunction. Despite this, there has been no evidence that this is the cause.
While the cause is still unclear, the internet's opinion is clear: the shutdown was awful. Many Facebook/Instagram/WhatsApp users made Twitter accounts as a last resort to get their social media fix. User @fred_delicious tweeted, "if facebook is down where will I get medical advice from a man sitting in a truck." And @travon wrote, "Looks like Facebook finally crashed from everyone doing this own covid research." These users and many others took to social media in an effort to make light of the situation.
Although Facebook is a gigantic company that can certainly handle a bit of loss of revenue, Zuckerberg lost a whopping $7 billion within the nearly 6 hours. In addition, Facebook employees could not even access the software needed to fix the problem during the shutdown. However, when this big problem was finally solved, everything seemed to immediately go back to normal. Users finished the birthday posts they started earlier, calls were finally made, and more political opinions were posted on Facebook. The earth was now promptly placed back on its axis.