Mr. Ahn-Cooper: An Exclusive Look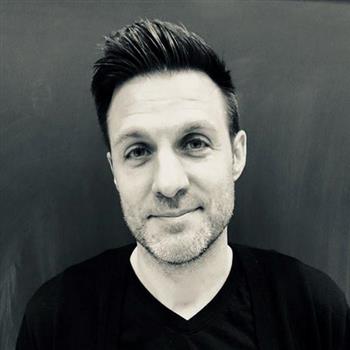 Enter Mr. Ahn-Cooper. Theatrical, cheery, zinging with enthusiasm, his artistic ideas illuminating the Collins-Tall Auditorium in all its glory. Directing Spring Awakening, this year's highly anticipated play, Ahn-Cooper meticulously commands the stage. Along with organizing Tenafly's theater productions, he also teaches Public Speaking, one of Tenafly's most esteemed classes. But, behind the diligent directing and notorious Public Speaking rap projects, who is Mr. Ahn-Cooper?
Ahn-Cooper's passion for acting began at a young age and remains an integral part of his character.  "My family is very artistically inclined," Ahn-Cooper said. "Both my parents were actors when they were younger. My mother was a casting director, and my father was a film director. I grew up on film sets and TV sets all my life." Growing up amidst all this creativity, Ahn-Cooper began his pursuit of a career in acting and theater. In high school, he auditioned for a highly selective acting program at Carnegie Mellon University and got accepted. Afterwards, he transferred to California Lutheran University to receive his Bachelor of Arts Degree and studied at The New School, a university in New York City, for a Master's degree in Theatre and Acting. 
Although his professional career as an actor was brief, Ahn-Cooper made his way through various soap operas, television movies, and an episode of Law and Order: Criminal Intent. He especially enjoyed acting in theater productions and off-Broadway shows, such as Tiger and the Typist and an original short play in New York City, and experiencing the openness and diversity of the community. "Theater is one of the only places in the world where everyone is truly accepted for who they are," said Ahn-Cooper. "Your sexual preference, your ethnicity, your religious beliefs—you are just on the stage and the audience comes to see the show and nobody cares whether you are gay or straight or Muslim or Jewish. It doesn't really matter. It is the one place where you can be accepted for who you truly are as an artist." So why did he decide to become a teacher at Tenafly High School?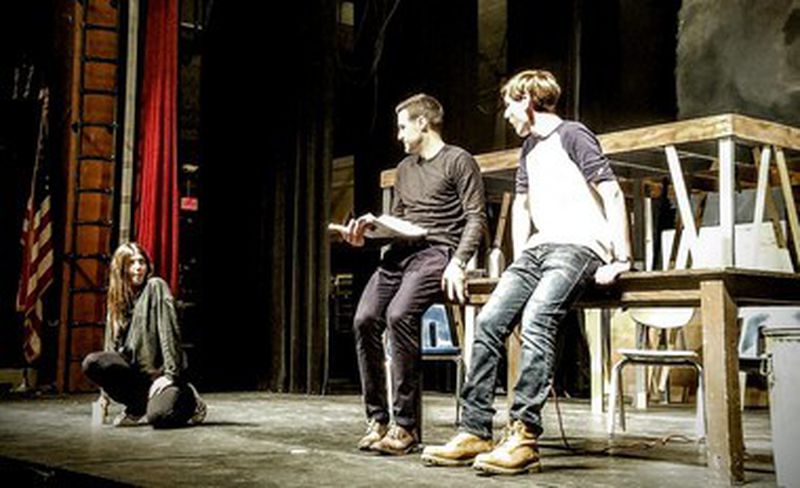 "I knew I wanted to teach one day, whether it was in high school or university level," Ahn-Cooper said. Feeling that his love for acting and all things theater needed to be broadened beyond himself, he hoped to inspire young actors and directors to achieve their aspirations with ferocity and conviction. His advice? "Go for it. The message I would have is you have to have more drive than anyone else. You can never give up no matter how much rejection you face," he said. 
"
I love teaching at this school. I love all the kids…I just love what I do. I love it every day."
— Mr. Ahn-Cooper
Ahn-Cooper has directed this year's play, Spring Awakening, which opens on Thursday evening. Based on the acclaimed German musical, this play, his personal favorite, portrays mature and poignant themes, such as sexual repression, anxiety, depression, and suicidal thoughts. Through plays like this, Ahn-Cooper seeks to combine artistic expression and important societal themes to allow Tenafly to see the world from various perspectives. "I think this show is going to open up a lot of avenues of communication to adults and teachers and parents and students," Ahn-Cooper said. "I think it's just really important, especially for this time in our world right now." Not only is Spring Awakening a riveting play, but it also allows Tenafly students the chance to experience the multifariousness of numerous social phenomena—a theme that underlies all of Ahn-Cooper's theater productions. 
  Under his creative guidance, the theater community in Tenafly has flourished and continues to push boundaries. "I love what I do," Ahn-Cooper said. "I love teaching at this school. I love all the kids…I just love what I do. I love it every day." Ahn-Cooper's devotion to theater and the arts is contagious, and it inspires us to be bold in our everyday life. And on that note, buy tickets for Spring Awakening!