Oxford High School Shooting: Honoring the Victims
One was a high school football star. Another, an artist. The third, a "joyful" fourteen-year-old. The fourth, a great bowler and golfer.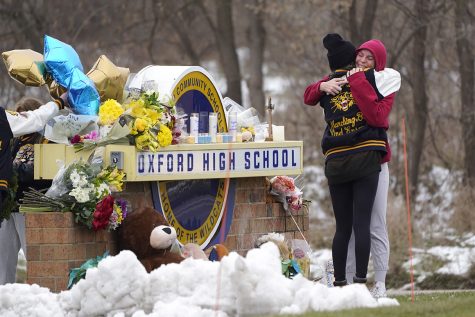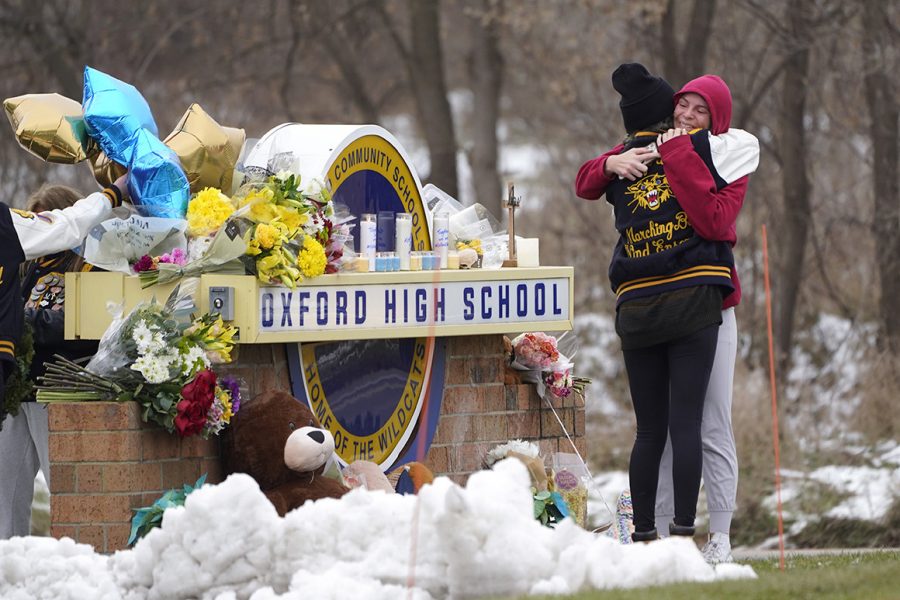 These four students had lived through their high school years pursuing different passions and aspirations for their futures, just like any other teenager. But one day, those dreams and desires were ripped away from them by a gunshot. By the bullet of a gun bought as a Black Friday deal. Their hopes for a bright future—lost.
Tate Myre, Madisyn Baldwin, Hana St. Juliana, and Justin Shilling were all ordinary students at Oxford High School in Michigan. They will now forever be linked to the incident of November 30th, 2021, when a sophomore opened fire on the high school.
We now honor the names of these four victims in addition to the thousands of others across the nation—students whose lives have similarly been taken by gun violence. This incident was sadly the 32nd shooting in a school in America since August, and the deadliest since 2018.
Tate Myre – The Football Star
Tate Myre was a dedicated athlete who played as the running back, tight end, and linebacker on Oxford's varsity football team since his freshman year. He was both a football star and an honors student.
Myre's personal Twitter account is filled with football highlights that now honor his memory. In one of his last tweets from November 28th, he thanked the University of Toledo coaches for inviting him to a game. In this post, he included a picture of himself on Toledo's field, wearing an Oxford letterman jacket. 
Tate had three older brothers as well as extremely involved parents. He was a part of an "All-American family," as described by JR Laefner, a close family friend of Myre. 
His older brother, Ty Myre, expressed his own shock and grief over the loss of his brother on Instagram, stating that "never in my life will I feel this pain again." Growing up, the two clashed as siblings typically would, but in the last two years, they had built a "close bond." Following his brother's passing, it was as if Ty's world had fallen apart. 
Tate allegedly jumped in front of the active shooter in an attempt to disarm the sophomore but was tragically shot in the effort.
After the tragedy, an online petition went out to rename the high school's football stadium after Myre, in order to commemorate his heroic actions. As of now, the petition has almost reached its goal of 300,000 signatures. If you would like to contribute to the petition, it is linked below.
https://www.change.org/p/oxford-high-school?signed=true 
Madisyn Baldwin – The Artist
Prosecutor Karen McDonald describes Madisyn Baldwin as "a talented artist and a big sister" who loved to draw, read, and write. Before the tragedy, Baldwin was supposed to graduate from Oxford High School this school year and had already been accepted into a few colleges––some including full-ride scholarships. 
Jennifer Graves Mosqueda, Baldwin's grandmother, wrote in a post that "this beautiful, smart, sweet loving girl was tragically taken from us all today leaving a huge hole in all of our hearts." Graves Mosqueda, whom Baldwin had known as Gigi, created a GoFundMe campaign on behalf of Baldwin's parents. On the site, she describes her desire to support her daughter and son-in-law in their financial needs during these devastating times.
Baldwin had transferred from Clarkston High School to Oxford earlier this year. There was a petition started to paint a mural in her memory in downtown Clarkston. If you would like to sign this petition on behalf of Baldwin's honor, the link is provided below.
Hana St. Juliana – The "Joyful" Fourteen-Year-Old
Hana St. Juliana was only fourteen years old when she was killed in the Oxford high school shooting. Her father described Hana as "one of the happiest and most joyful kids." 
Hana was a part of both the basketball and volleyball teams at Oxford High School. The night of the shooting would have been her debut game with the high school's basketball team. The team wrote, "This season we play for you, Hana," in a Twitter post that night.
Although there has been no formal donation site created for Hana, her family has set up a PayPal account for donations to be made in her honor. Any contributions to their fund can be sent to @sstjuliana on PayPal.
Justin Shilling – The Great Bowler and Golfer
Justin Shilling died on the Wednesday morning after the shooting, the fourth victim of the tragedy. He was a lettered athlete, playing on both the bowling and golf teams at Oxford high school.
In a statement, his family said that he was beloved by his community, friends, and family. They also stated that "his potential was boundless in life and yet in death he continues to give of much of himself as an organ donor." 
He was described as a "tireless worker with three jobs that he juggled along with his studies." One of his employers, Anita's Kitchen, a Middle Eastern restaurant in Lake Orion, called him "simply a pleasure to be around."
A GoFundMe campaign was created by his uncle, Kevin Shilling, to cover his nephew's medical expenses. If you would like to donate, the link is below.
The four young students who died in this tragic event were all victims of gun violence. Along with the pain of their deaths and the seven others who were injured, many others were impacted by this horrific day.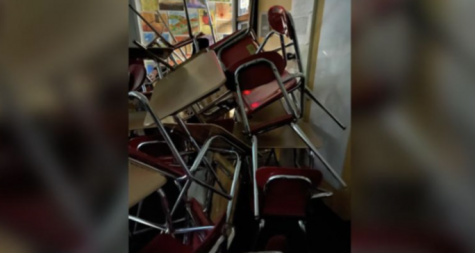 Just like in the lockdown drills we practice in Tenafly, the teachers at Oxford High School locked their doors, closed their blinds, and ordered their students to sit quietly. But when the first gunshot rang through the halls, they became distressed. They started looking for a way to escape, scrambling to protect themselves from, what authorities called, the "murderous" rampage. In an interview, Aiden Page, a senior at Oxford High School, told CNN reporter Anderson Cooper all about the incident: "We grabbed calculators, we grabbed scissors just in case the shooter got in and we had to attack them."
Psychologist Jillian Peterson describes the "ripple effects from these types of shootings," explaining how the damage is "lifelong" for many who are impacted. Throughout Oxford, its surrounding towns, and our nation, students are nervous to go into their schools each morning, scared they may never come home again. "There is a lot of kind of processing and grief work and mental health care definitely needed for that school and community," Peterson explained of the effects of the trauma following the event. She shares that many kids may be left with post-traumatic stress disorder saying, "it impacts everyone differently, depending on your past experiences and your own coping mechanisms and your own psychologies."
"We pretend that we" move on from these tragedies, but as Peterson pointed out, the Oxford community might never completely move on from the shooting.
How can we help? How do we rid the families in Oxford of their grief? How do we prevent these devastations?—these are the questions we need to start asking ourselves.