Tenafly High School 2021 Bestseller List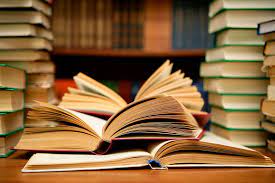 During quarantine, reading offered a much-needed escape from reality. The strong reading habits that many students had built up during this time have stuck with them throughout this year. In addition, this year has offered incredible new titles as well as opportunities to explore old ones. A survey was distributed to the high school English classes this past month, and after carefully analyzing over 200 results, we are here to present to you the 2021 top ten favorite books of Tenafly High School.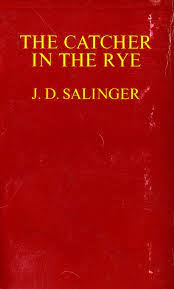 Top 3… 
The Catcher in the Rye

by J. D. Salinger
24 votes 
The Catcher in the Rye follows the story of 16-year-old narrator Holden Caulfield as he navigates life after being expelled from his boarding school, Pencey Prep. Originally published in 1951, the book explores themes of innocence, youth, and isolation. Considered to be an important illustrator of the implications of World War II on literature, The Catcher in the Rye deals with some heavy themes, and offers a raw and real account of what it can be like being a teenager. Tenafly High School students loved this book because they found the characters relatable and the reading experience to be gripping. 
Farewell to Manzanar

by Jeanne Wakatsuki Houston
18 votes 
Farewell to Manzanar is an autobiographical novel written by Jeanne Wakatsuki Houston and explores the story of her family's time in the Manzanar camp shortly after the bombing of Pearl Harbor. The book illustrates what life was like for many Japanese-Americans in the years following Pearl Harbor and World War II, and incites important discussions on the topic of prejudice and identity. Tenafly High School students liked this book because it allowed them to understand a perspective with which they had previously been unfamiliar. 
1984

by George Orwell 
10 votes 
1984 is a dystopian novel that imagines a world in which one's personal freedoms are restricted by a totalitarian government. The main character, Winston Smith, is a member of Oceania, one of three superstates in Orwell's world. 1984 explores Smith's thoughts and choices as he navigates a world in which the government affects every aspect of his life, providing a fascinating conversation on the possible dangers of totalitarianism and control. Tenafly High School students enjoyed this book because of the suspenseful reading atmosphere it creates and the intriguing messages it supplies. As Lucas Kooij ('24) puts it, "1984 takes the reader with Winston Smith on a journey as he tries to overcome the obstacles of [environment]."
Rounding Out Our Top 10…
Secret Life of Bees

by Sue Monk Kidd 

Oedipus Rex

by Sophocles 

The Crucible

by Arthur Miller

The Song of Achilles

by Madeline Miller 

One Flew Over the Cuckoo's Nest

by Ken Kesey

T

he Great Gatsby

by F. Scott Fitzgerald

The Color of Water

(James McBride),

Brave New World

(Aldous Huxley),

Sarah's Key

(Tatiana de Rosnay),

The Grapes of Wrath

(John Steinbeck)
In the book survey that was used to collect this data, we asked students to explain their reasoning behind why they picked their book. In English class this year, Alexander Vaimakis ('23) read The Great Gatsby by F. Scott Fitzgerald. While reading it, he was immediately drawn to its complexity. "It had a lot of symbolism which revealed itself more and more throughout the story," he said.  "Gatsby went through some serious issues and…[this book shows] the heartbreak and struggle of a new man living on his own lost in a world he probably was not ready for." 
Ella Bareket ('24), currently enrolled in the Humanities course, enjoyed the BookTok (aka the corner of TikTok for bibliophiles) sensation The Seven Husbands of Evelyn Hugo by Taylor Jenkins Reid. "The characters are absolutely fascinating, and it discuss the struggle of being both famous and bisexual in the 1950s," she said.
The movie adaptation of the novel Dune by Frank Herbert hit theaters this year and starred Timothée Chalamet and Zendaya. Joseph Song ('23) told us more about the book: "Dune is a great book (more like a trilogy) that has fascinating worldbuilding and interesting characters. Frank Herbert brings together the detailed lore from Lord of the Rings, and the fast[-paced] action from Star Wars. On top of the detailed universe of Dune, the characters all have their own histories and personalities." He also shared his thoughts on the movie adaptation. "I really liked the movie," he said. "The cinematography was great and the CGI was super realistic. I think it was a bit dull, just because it was only part one of the trilogy and there was a lot of exposition."
Our Favorite Books 
Dina's favorite book of the year was The Alchemist by Paulo Coehlo. The book follows Santiago, a poor shepherd as he travels from his home of Andalusia, Spain to the pyramids of Egypt. Throughout his journey he meets interesting characters who teach him about the secrets of the universe. Originally written in Portuguese, this book has been a bestseller since its publication in 1988.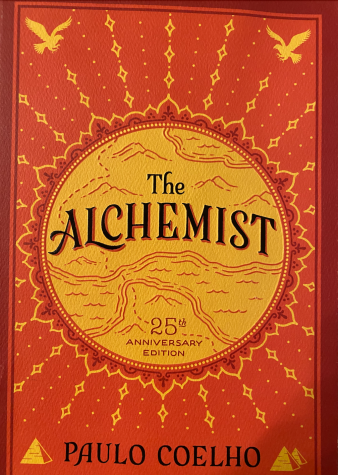 Rowan's favorite book of 2021 was Crooked Kingdom by Leigh Bardugo. Crooked Kingdom is the second book in the Six of Crows duology, which has been widely acclaimed across many platforms and is part of the much larger Grishaverse. Centered in the fictional city of Ketterdame, the two books follow the stories of the beloved characters of Kaz, Jesper, Inej, Wylan, Matthias, and Nina as they embark on a dangerous heist. Some of these characters recently appeared in Netflix's adaptation of the Shadow and Bone trilogy, which came to Netflix in April of 2021. 
What's Coming in 2022? 
Because the world of reading never stops, we're here to tell you about some of the books to look forward to in 2022. First off is Paradise by Hanya Yanagihara. Much like her famous novel A Little Life, this tale follows a diverse cast of characters in New York City as they deal with love and death. Next up is In the Margins: On the Pleasures of Reading and Writing by Elena Ferrante. In this collection of essays, Ferrante details the development of her career as an author. 
In addition, there are several book-to-screen adaptations to look forward to. Here are a few adaptations that are currently in the works and are either set to release in 2022, or should hopefully follow soon after. 
Where the Crawdads Sing

by

Delia Owens

(expected June 24, 2022)

Aristotle and Dante Discover the Secrets of the Universe

by Benjamin Alire Sáenz (currently no release date) 

Red White and Royal Blue

by Casey McQuiston (currently no release date)

Heartstopper

by

Alice Oseman

, Netflix Show (expected mid-2022)
We hope that our list has helped you find your next read!