We Are All Too Unwell (Taylor's Version)
Underneath the ambiguous lyrics of Swift's teenage ballad "All Too Well" was a more complex (and longer) version detailing the heartache and intricate details of her elusive relationship with actor Jake Gyllenhaal.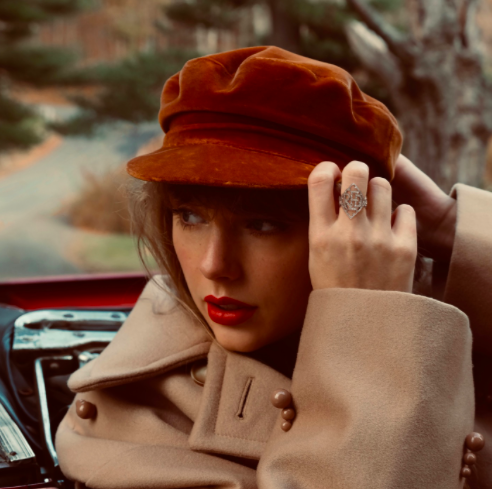 November 12th. The air chilled with a bitter fog and soft drizzle. It was a day of somber contemplation and inexplicable uneasiness—a sort of excitement lingered in the air. Swifties all over rejoiced in a frenzy. Easter eggs had been cleverly hidden and fuzzy scarves were wrapped in anticipation of Taylor Swift's release: Red (Taylor's Version). Her lyrics are as tender as a sigh and warmer than a hug. 
Underneath the ambiguous lyrics of Swift's teenage ballad, "All Too Well," was a more complex (and longer) version detailing the heartache and intricate details of her elusive relationship with actor Jake Gyllenhaal. Some other songs like "Red" and "I'll Bet You Think About Me" are also suspected to hint at their relationship. Jake Gyllenhaal has hidden from the limelight and paparazzi regarding the song (as expected, I mean what did we expect after the stolen sweater?), but people still speak their minds nonetheless.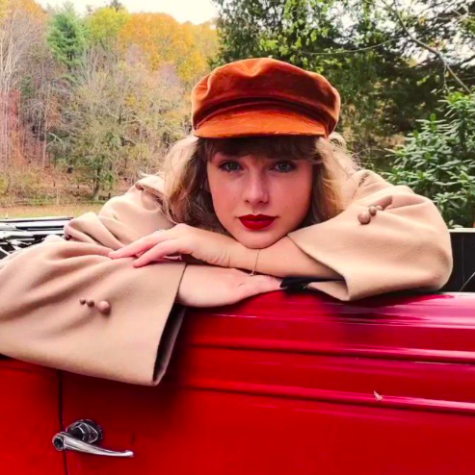 We spoke to some THS students about whom they sided with, and the stats are in: out of 44 students interviewed, 32 said that they were on Swift's side (we're so proud!), while 12 said they sided with Gyllenhaal. Sophomore Grace Bosco leaned towards Swift, proclaiming that Gyllenhaal "betrayed Spiderman and Taylor Swift"—the two most iconic people. Shame on you, Jakey-poo. 
Swift and Gyllenhaal's whirlwind relationship began in October of 2010, according to Elitedaily.com, and lasted three months. Swift was only nineteen and Gyllenhaal was twenty-nine. They first appeared together on the set of Saturday Night Live, accompanying host Emma Stone. It was rumored that Gyllenhaal and Swift actually met beforehand at a dinner party hosted by Gwyneth Paltrow. Their relationship quickly blossomed into an intense romance afterwards, as Gyllenhaal allegedly introduced Swift to his sister during Thanksgiving only a month later. And trapped in that moment is the fateful scarf—the beginning of an iconic unraveling of events which created "All Too Well." 
"All Too Well" illuminated Swift's intense emotions, introducing a cinematic universe with her short film starring Dylan O'Brien, 30, and Sadie Sink, 19. Make no mistake, the age difference between the two stars is symbolic of the drastic age difference between Swift and Gyllenhaal when they began dating. In a video interview prior to the movie premiere, Swift reflects on the bittersweetness of being 19—stuck in a limbo where youthful naivety and budding adulthood converge. Her identity and notions of love were muddled, which played into her heartbreak. Being young and doe-eyed is a gift and a curse when it comes to love.  Swift singles out Gyllenhaal with lyrics like, "Did the love affair maim you too?" and "You can't get rid of it/Cause you remember it all too well." Swift references the scarf she wore the first week they met, which Gyllenhaal has kept in his drawer. He's even worn it. You sly dog, you. But you know Swift, quick-witted and ready to bang a buck. She decided to sell that exact scarf on her website, which you can buy here.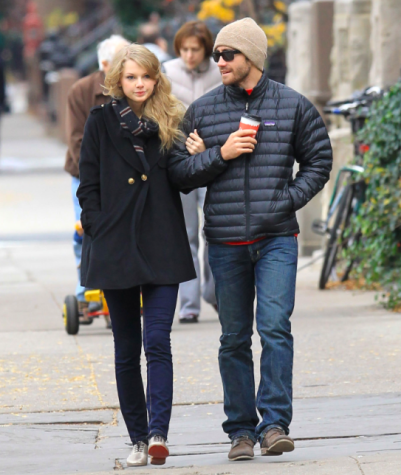 There has been a ton of backlash on Twitter, news sites, and other sources about the peculiarity of resurfacing a ten-year-old relationship, but it's not spite that Swift was after—it was Swift's label and producer, Scooter Braun, who possessed ownership over Swift's songs despite them being her original work. Braun took advantage of Swift's growing music career and monetarily exploited her songs for his own benefit. By rerecording the songs, Swift was able to restore full control of her songs, which she now rightfully owns. This is not the first time either; Swift came out with her album Fearless (Taylor's Version) on April 9th of last year (2021).
Swift's relationship with Gyllenhaal was incredibly heart-wrenching and beautiful, making us feel the force of the relationship as if it were our own. Putting aside your loyalties to either Gyllenhaal or Swift, you can still enjoy the musical art that bloomed out of their relationship. Whether you continue to watch Gyllenhaal's movies or stream Swift's songs, the controversy is over ten years old. As fun as the Twitter wars and Gyllenhaal memes were, it's time to put this relationship to rest once and for all. 
(Jake, give Taylor her scarf back.)