2022 Olympics: From Human Rights Abuses to Complaints from Athletes
On February 4, the 2022 Winter Olympics officially began in the capital of China. Athletes and coaches from all around the world gathered in Beijing to compete in 109 events in seven main sports. Before the Olympics began, many realized that the 2022 Winter Olympics would be a historic event because its host city would be the first city to host both the Summer Olympics and Winter Olympics. Unfortunately, even before the games began, they were subject to controversy. These problems only grew as the Olympics began.   
Human Rights Abuses & Boycotts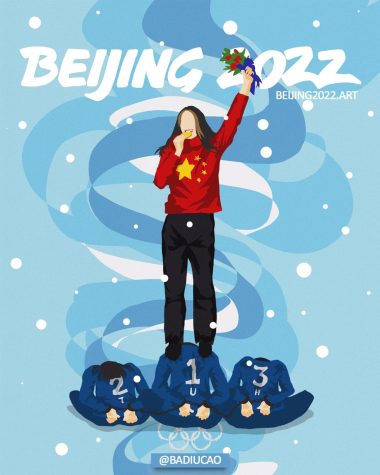 Since 2017, over one million Uyghurs, a majority Muslim group living in Xinjiang, have been forced into detainment camps in China. China rejected all such allegations and stated that the government  stopped detainments. However, in 2020, Buzzfeed News reported that these camps were still in place. There were reported acts of torture, rape, and more. "Uyghurs are basically having their cultural identity destroyed over time," Peter Irwin, senior program officer at the Uyghur Human Rights Project (UHRP), said.
Taking this into account, the United States and nine other countries decided to implement a diplomatic boycott. While athletes would still be able to compete in the Olympics, diplomatic representatives would not be attending the games as a symbolic gesture.
"It sounds a bit cliché, but read about the situation, inform yourself," Irwin said. China's response would create change and impact the community. As this issue is being neglected, it is important to stay educated and to help educate others.  
Political Soft Power
It appears that while Chinese officials are well aware of the genocide, they are doing little to truly resolve the problem. To show that they are "addressing" the issue, the torchbearer in the opening ceremony of the Olympics was an athlete from Xinjiang. According to The Hill, "the U.S. ambassador to the United Nations said China's decision to have a Uyghur athlete help deliver the Olympic flame in the opening ceremony for the 2022 Winter Games was an effort 'to distract us from the real issue at hand—that Uyghur's are being tortured.'"
In addition, in a press briefing on February 7, 2022, a reporter asked how "China used a young Uyghur athlete to carry the Olympic Torch during the Opening Ceremony of the Games in Beijing. What did the administration make of that, given the ongoing genocide against Uyghurs in Xinjiang?" Jen Psaki, the White House Press Secretary, stated that "we can't allow this to be a distraction from, exactly as you said, the human rights abuses, the genocide that we're seeing in parts of China."
The Olympics is a unique platform to showcase its host nation and the host nation's values that shape its people's opinions. Efforts for political soft power have been apparent with many athletes changing their citizenship so that they can compete for the Chinese. With the games, China appears to plant an image promoting China for political benefits. This is labeled as sportswashing, which is when a certain group of people utilize sports to distract another group of people away from human rights issues.   
Complaints from Athletes and Coaches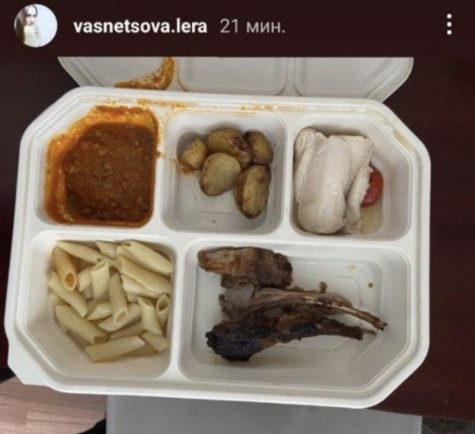 During the Olympics, the athletes and coaches expressed many concerns about the facilities at Beijing. Especially with COVID-19, China's rules state that there will be a clear quarantine protocol. Unfortunately, Kim Meylemans, a Belgian skeleton athlete, posted a tearful account on Instagram, stating that she was constantly bounced from one isolation facility to another. "We are not even sure I will ever be allowed to return to the [Olympic] village," she said. Natalia Maliszewska, a Polish athlete, also wrote that she was unexpectedly released from quarantine the night before a qualifying race, only to be sent back into isolation hours before her race. "I don't believe in anything any more. In no tests. No games. It's a big joke for me," she wrote on Twitter.
In regards to the food, athletes and coaches expressed their dissatisfaction with its poor quality.  According to BBC, Valeria Vasnetsova, a Russian biathlon competitor, expressed her frustration with the food, posting on Instagram of what she said was "breakfast, lunch and dinner for five days already." German team chief, Dirk Schimmelpfennig, also commented that the living conditions in the athletes' hotel were "unreasonable." 
Artificial Snow
The 2022 Olympic Games is special in that this is the first Winter Olympics to use 100% artificial snow. Typically in the past, real snow would be mixed with fake snow to preserve the feeling of real snow. The formation of the snow would otherwise be completely different, as artificial snow is harder and has a structure that is tighter and more compressed. Recently, this led to a lot of problems for the athletes not only because 100% artificial snow feels different, but also because artificial snow can worsen injuries. This was evident with the results as well. In alpine skiing, only 49 out of 80 skiers completed the race and the rest either suffered massive injuries or forfeited because they were aware that they wouldn't be able to race. Concerns rose when people became aware that nearly 40% of the skiers weren't able to cross the finish line.    
Environmental Issues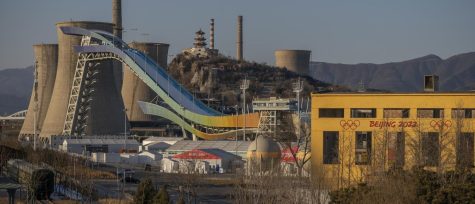 In addition to the quality of the snow, experts are concerned not only about the cost of the artificial snow, but its impact on the environment. Some even estimate that in order to create all that artificial snow, more than 500 Olympic-sized swimming pools would be needed. Carmen de Jong, of the University of Strasbourg, reported that a lot of the water in the nearby region will be drained out because of how much water was necessary for the Olympics.  
Cultural Appropriation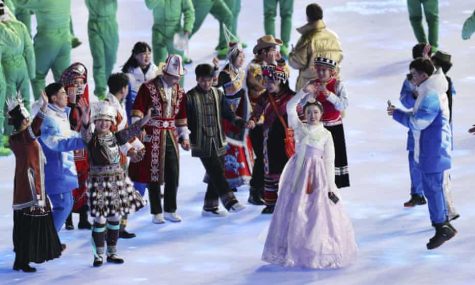 China and Korea also face tensions due to cultural appropriation as what appeared to be a Hanbok, an article of Korean cultural clothing, appeared in the opening ceremony, according to The Guardian. The Chinese Embassy stated that the clothing represented one of 50 ethnic minorities in China and that they have the right to represent their ethnic minorities. The Korean public was also angered because prior to this controversy, China was stating that kimchi, a Korean dish, originated from China. After the opening ceremonies, Lee Jae Myung, a Korean politician who is running in March's presidential election, wrote, "Do not covet (our) culture. Oppose cultural appropriation." 
Others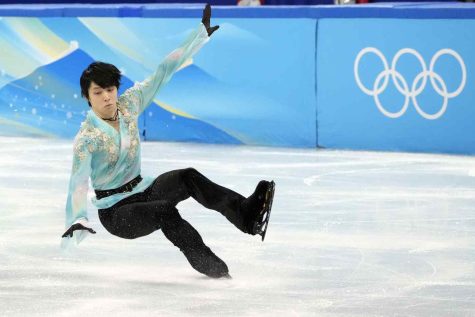 Sadly, this is not the end. There are claims that China is spying on the athletes using the network. In the figure skating world, many are concerned about Yuzuru Hanyu, a Japanese figure skater. In the men's short program, many anticipated that the fight for gold would be between him and American skater Nathan Chen. However, in the short program, Yuzuru Hanyu missed his opening jump, the quadruple Salchow. "When I took off, I [stepped] in some hole––maybe, some other skater was doing a toe loop, or a flip, I don't know. But I was on a hole, so I couldn't take off for the first jump," Hanyu said. In addition, Kamila Valieva, a Russian skater, is faced with a lot of controversy after she was tested positive for a banned drug. Because she already won gold in the team event, many are wondering what will happen to her and her medal.