2022 Top 10 Super Bowl Commercials
The National Football League's 56th annual Super Bowl occurred on Sunday, February 13 and had the Los Angeles Rams beating the Cincinnati Bengals 23-20. The Super Bowl typically draws crowds from three different groups of people. First, there are the people who actually tune in to watch the game. Then, there are the people who only tune in to watch the halftime show (which was performed this year by Dr. Dre, Snoop Dogg, Eminem, Kendrick Lamar, Mary J. Blige, 50 Cent, and Anderson .Paak.) Finally, there are the people like us who only tune in for the most divisive part of the event: the commercials. The Super Bowl commercials are unique in that they only draw from the biggest brands that feature the hottest celebrities and have the highest budgets. They also seem to elicit the strongest emotions of the night. Forget about who fumbled the ball because everyone has an opinion about the Pepsi commercial! 
We decided to countdown the 2022 Top 10 Best Super Bowl Commercials (in our very humble, yet very correct opinion, of course).
Although the beachy theme and a Zendaya feature are irresistible, this Squarespace commercial takes 10th place. Zendaya, playing Sally, is featured as a struggling seashell vendor along a picturesque shore. Her business takes off after she brings her coastal business online. Somehow, everyone on the island immediately comes flocking to buy her shells. Even the seagulls get in on it. The clip puts a modern twist on the famous tongue-twister "Sally sells seashells by the sea shore" to promote the new website-building platform. The humor and bohemian outfits make this one a strong contender but not enough to top the other comical commercials. Although we had to put this one on the list because Zendaya was in it, the extravagant visuals were easy on the eyes and the production quality was top tier. 
Who knew Alexa could know more about you than your own spouse? Amazon's new ad features Scarlett Johansson and Colin Jost (as a married couple) to present the new Alexa as a mind reader. The scene opens with the device autonomously dimming the lights, drawing the blinds, and offering a nice glass of rosé to the couple. Alexa has full control over the house, and now she has a mind of her own. She doesn't even have to be addressed or commanded anymore; she can make decisions on her own now. However, it seems she still lacks the ability to read the room. She takes advantage of her boundless power to reveal the pair's inner thoughts, making the situation rather awkward. Now we know that Scarlett enjoys the "love scenes with hot guys." Alexa certainly knows how to tear a marriage apart.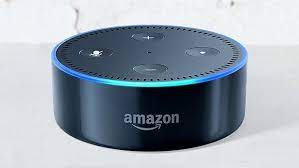 This commercial literally transported us to another world: a world where everyone has the same haircut as Guy Fieri. Bud Light did not hold back in this one. Right off the bat, a man opens a can of Bud Light hard seltzer, which emits a sonic boom that causes Guy Fieri look-alikes to jump out of the fridge and pull him into a very colorful utopian city that is fueled entirely by Bud Light Hard Seltzer. The scene then pans to the outskirts of this city, where we see a monster-sized hologram of Guy Fieri loudly announcing the new flavor of Bud Light Hard Seltzer to some very impressed farmers. The ad ranks eighth because there is so much going on, which makes it hard to follow. The only thing we could take away from the commercial is that Guy Fieri loves loud flavors of hard seltzer. Although the unstable and volatile energy of this ad was somewhat confusing, its chaotic nature encapsulates that of the new hard seltzer. 
Well, this one has all Schitt's Creek and Captain Marvel fans sold. Our favorite stars, Eugene Levy and Catherine O'Hara, are brought into an intense car chase to display Nissan's new all-electric car, the ARIYA. And if the dynamic duo wasn't enough, Captain Marvel (AKA Brie Larson) also makes an appearance. The car's bright yellow finish and minimalistic style makes it the perfect candidate for a James-Bond-style (but environmentally friendly) vehicular combat scene, explosions and flying cars and all. We are rapidly transported out of the action and into an extravagant theater, where Levy and Larson walk down the red carpet right into the front seat of the ARIYA. The ad toys with reality and movie fiction to really emphasize how unreal their new model is, in terms of practicality and fantasticality. Overall, the celebrity appearances, creativity, and production quality of this commercial place it at 7th, right below BMW.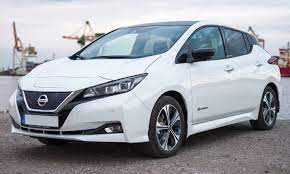 The BMW commercial comes in at number 6 and stars Arnold Schwarzenegger and Salma Hayek as Greek god and goddess Zeus and Hera, respectively. Now, Zeus and Hera have been atop Mount Olympus for quite some time (ya know, just a few thousand years…) and it's time for them to retire. What better place to go than to sunny Palm Springs, California? Being an immortal entity has taught the couple many lessons, that is, except for the basic ones. Zeus and Hera must grapple with such challenges as operating a toaster, playing golf, and walking their Pegasus. To deal with his qualms, Zeus has a tendency to, well, electrocute things. Hera, sensing his frustration, buys him an all-electric BMW IX car. This commercial was short, creative, and showed off the car quite well. It was a tight decision, but Zeus and Hera's feature made BMW's commercial just that much more amusing than Nissan's. 
This masterpiece begins with Larry David going back in time to the creation of the wheel, which he declares underwhelming as it's just like a bagel, except inedible (valid point.) Then, he witnesses the invention of the fork which is equally unimpressive due the fact that he has 10 fingers readily available. He continues his rampage by calling the invention of the toilet barbaric, deeming coffee too bitter, and saying that the enfranchisement of even the dumb people is foolish. He hates on several more products before being introduced to FTX, the cryptocurrency app. He claims that it is not worthwhile. The commercial makes the argument that if you don't want to be like Larry, you should invest in crypto. We have no idea what crypto is and this commercial certainly did not clear anything up, but hey, it's got Larry David. 
To continue the trend of inaccurate historical product placement, this commercial takes us all the way back to ancient Rome where the fans of the gladiator fights in the Colosseum mimic the behavior of those watching the Super Bowl. The barbarians begin to revel in the game while the opposing team appears disgusted. Both teams sport matching red and green togas and face paint to show their for the opposing teams. To enhance their tailgate party, they add everyone's favorite snack, Avocados from Mexico. Everyone's mood is instantly lifted. The commercial ends with the classic jingle we all know and love. We especially enjoyed how fitting this ad was for the Super Bowl.
This immersive ad takes us on a safari adventure as a woman drops her Cheetos and Doritos whilst observing the wildlife. Upon spotting the dropped bags, a local sloth (in atypical sloth fashion) runs to grab a taste. Soon after, he is joined by a hungry bear and deer. Then, in order to express their immense enjoyment, say "ahhhh…." These disorganized noises soon turn into synchronized beatboxing to the song "Push It!" by Salt-N-Pepa as the animals are joined by a fox, an alligator, rams, and a small red bird. The woman tries to collect her snack, but unfortunately, the sloth carries it away. This commercial does a fantastic job of illustrating just how popular their product is.
Our runner-up has gotta be the Planters commercial. It stars Joel McHale and Ken Jeong as snack lovers enjoying their nuts at a restaurant. There's only one problem: McHale eats his mixed nuts, well, mixed (as the name intends) and Jeong picks out the nuts individually. In order to settle this debate once and for all, Jeong takes to social media to ask the world how they eat their mixed nuts. Within seconds, this seemingly harmless debate turns aggressive as it becomes national news. It is effective as it illustrates the power of divisive politics in the US This commercial is both simple and effective.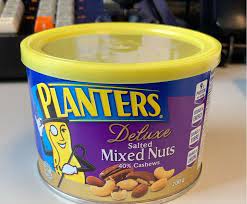 Finally, our personal favorite commercial was thoughtfully brought by Meta Quest. The ad incorporated the perfect blend of sentimentality, humor, and inspiration to truly showcase the capabilities of their newest VR headset, Meta Quest 2. It starts off on a happy note, with a band of furry animatronics performing their hearts out in a lively arcade. Sadly, the arcade is shut down, and the robotic animals are hauled out. The animals are left to their own devices to find a new job. When working at a mini golf course, a karaoke bar, and a science museum leaves them feeling lonely and pathetic, the animals turn to virtual reality to find a new purpose. The new Meta Quest headset transported them into the Metaverse, where they connected with old friends and returned to their beloved arcade. The creators managed to set up a complete, poignant narrative while also flaunting the facilities of their product in a clear, concise manner. The combination of an enticing plot and a provocative advertisement secured the top spot for this commercial. 
This year's commercials did not disappoint. The creativity and originality combined with the impeccable production quality of these marketers made for some of the most entertaining, comical, jarring, tempting, and even emotional advertisements (celebrity appearances don't hurt either). Granted, the million-dollar budget that goes into making these commercials lends itself to high-caliber material, but it is the unique flair that makes certain ones stand out. Ranking these masterpieces was no easy task, but we tried our best. Amongst the various other remarkable commercials, these ten were distinctly inventive, amusing, well-executed, well-rounded, and concise. 
We are not ones to engross ourselves in the football gameplay of the Super Bowl, so we will certainly be looking forward to next year's selection of commercials.