Black History Month: Untold Legacies
Ruby Bridges. Muhammad Ali. Rosa Parks. Martin Luther King Jr. In addition to these people being Civil Rights activists, all four were of African-American heritage. Annually observed by Americans and Canadians in the month of February, Black History Month (BHM) is a celebration dedicated to honoring the contributions of African Americans who have shaped our nation's history. According to History.com, since 1976, every American president has endorsed a specific theme for BHM; the 2022 BHM theme is "Black Health and Wellness" and explores the medical contributions African Americans have made to science and research. Here are the legacies of a few African Americans who have played an important role in making scientific advancements:
#1. Henrietta Lacks
Upon visiting the Johns Hopkins Hospital in 1951 to address her vaginal bleeding, Dr. Howard Jones discovered a large, malignant tumor in Lacks'a cervix. During a biopsy, a sample of her cancer cells was retrieved by Dr. Gey, a prominent cancer and virus researcher. He soon discovered that her cells were the first immortal human cell line. According to Hopkins Medicine, her incredible cells, coined HeLa cells, are used to "study the effects of toxins, drugs, hormones, and viruses on the growth of cancer cells without experimenting on humans." However great this discovery may seem, it illustrates the racial inequality in American healthcare systems Black women endured. For decades after her death, doctors and scientists used her name without her family's consent, supplied the media with her medical records, and even published her cell's genome online for a short period of time. All the while, her surviving family members were struggling to gain access to health care. Afterward, they filed a federal lawsuit against Thermo Fisher Scientific, an American supplier of scientific lab equipment, and worked with scientists to establish fair rules regarding the use of her precious specimen.
#2. Rebecca Lee Crumpler
In 1864, Rebecca Lee Crumpler became the first African American woman in the United States to acquire an M.D. degree, which she earned from the New England Female Medical College in Boston, Massachusetts. Crumpler was the only Black graduate of her institute, and she challenged prejudice against African-American people in the medical field. According to the Association of American Medical Colleges, Crumpler found her experiences to be "transformative" and stated that she "returned to [her] former home, Boston, where [she] entered into the work with renewed vigor." At only 33 years old, Crumpler faced many challenges and numerous accounts of racism and discrimination. Nevertheless, she was a true trailblazer and inspired other Black women to defy racial inequalities in their career paths.
#3. Louis Wade Sullivan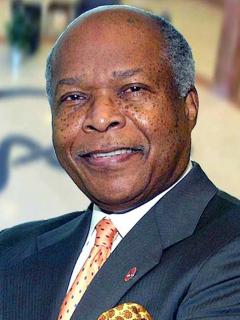 Former United States Secretary of Health and Human Services, Louis Wade Sullivan grew up in segregation in the 1930s. He was the only Black student in his class at Boston University School of Medicine (and later ended up on its staff) from 1966 to 1975. Later in his life, he became the founding dean of the Morehouse School of Medicine, which was the first African American dominated college in the US. According to the AAMC Sullivan "has chaired numerous influential groups and institutions," including the President's Advisory Council on Historically Black Colleges and Universities to the National Health Museum.
To conclude, this year's Black History Month was centered around the medical and wellness achievements and discoveries made with the help of African American people. But it isn't enough to simply highlight the achievements of these figures. Black people working in the medical field have faced years and years of prejudice and discrimination. From patients to nurses to doctors, from the 1800s to the present day, they fight for their places in this field, if not their places in society. Hopefully, stories like those of Lacks, Crumpler, and Sullivan can help adjust our perceptions on Black Wellness and Health and can help us better our own world.