The Worst Person in the World Review: The Best Rom-Com in Ages
"Yes I love you, but I also don't." – Julie. 
In my quest to infuse really good movies into my brain again, I ended up watching the acclaimed 2021 film The Worst Person in the World. I had been hearing so many good things about this film that I sort of became a maniac trying to figure out where I could see it. I was pretty sure that I was going to have to wait a while if I waited until it came out on demand (which I didn't want to do). That would've been okay, but I had such a strong urge to watch this movie because something about it just seemed so interesting. It was described as a post-adolescent coming-of-age story as well as a more grounded rom-com, which are all things that entice me. So because I was so inclined to see this movie, I dragged my parents to see it at the Lincoln Center in the city. 
The Worst Person in the World is a story of 12 chapters (it's only two hours) that follows a young woman named Julie (Renate Reinsve). After going through medical school, she learns that she'd rather go into psychology, and then she decides that she wants to be a professional photographer. Despite having to take another job and pursue photography as more of a hobby, she finds some stability. Soon before she turns 30, she moves in with her comic book artist boyfriend Aksel (Anders Danielsen Lie). As he begins to tell her that they should have kids, she starts to have an existential crisis and attempts to truly discover who she is.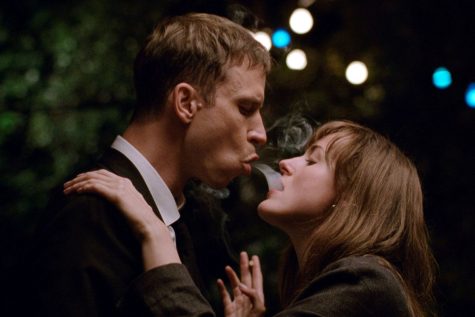 I have been thinking about The Worst Person in the World so much since I got out of the movie theater. It's just such a poignant film, and it was definitely worth going out of my way to see. What I thought was the best part about it was that it absolutely debunked the myth that every person has their life together and figured out after they get out of college. It also teaches that that's okay, because even if it consumes a large part of your life, you'll eventually figure yourself out. 
I'd be completely insane if I didn't mention the acting in this film. First and foremost, Reinsve does a phenomenal job in this movie. She manages to bring a lot of charm to let you follow her character, but she doesn't shy away from showing how truly insecure Julie really is. This is a film that really relies on its lead, so it's a great thing that Reinsve brings so much to her character. And the craziest part was that she quit acting a day before she was given this role. I could totally not imagine this movie without her. Anders Danielsen Lie was also incredible in his role. He gave such tragic realism to his character that made me sympathize with him while also rooting for Reinsve to get away from him. He also does a wonderful job in making all of his lines seem natural. Also, the entire cast of this movie does a really amazing job with the very underrated art of subtle acting, or rather, acting with looks instead of dialogue. It is done so phenomenally in this film that it was able to keep me invested and I really understood the story. It is so good that it makes me so upset that there were so few nominations for the actors in this film (Reinsve absolutely should've been nominated for best actress this year). 
I have never seen a single film of Joachim Trier but after this film, I need to see more of his work. This is apparently one of three movies called the Oslo trilogy. None of these films are related other than the fact that they take place in the city of Oslo, and the crew and a few of the actors are the same in each one. Despite the fact that this isn't an Oslo Cinematic Universe, I want to watch these films because Joachim Trier proved himself to be such a refined filmmaker through this movie. His writing hits so deep and (as you've seen above) there are several quotes in this film that are memorable. The cinematography in this film is also gorgeous. It's not super stylish or deeply cinematic, but each shot just looks so nice. Joachim Trier has outdone himself in both writing and directing.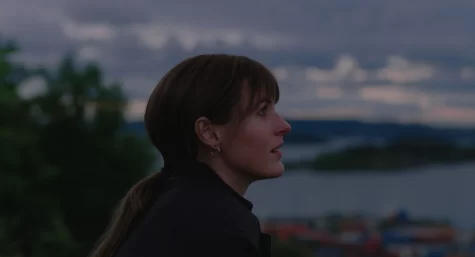 One way to look at how great this film is is how it portrays love. I have never seen a film (at least in a while) that effectively showed two people in love or two people who can't get away from each other. You may think that there isn't a difference between the two of them but The Worst Person in the World makes it beautifully clear that there is. Now, there might be some mild spoilers, so skip to the end if you don't want to get spoilers (because you should definitely see this movie). What this film really does beautifully is show how a person can have affection for someone while being in love and locked down by someone else. And I'm so relieved that this isn't portrayed as one person in the relationship becoming a complete garbage and unrealistic human being (Yes, I'm looking at you, After). It shows that people can sometimes drift apart from each other, but that doesn't change who they are as people. Sometimes things just don't work out, and that's okay. I adore the way this film portrays it and it's really well done. So I really recommend this movie. I would go as far as to plead with you to see this movie because it is that good. It's the best film of 2021 and I want to see it again so bad. It's the first modern rom-com to not feel like it's forcing its modern themes, and it's the first time I saw an Instagram reference in a movie that didn't suck. The fact that Renate Reinsve didn't make it in the best actress category is a travesty and the fact that the film got snubbed from Best Picture is even worse (I'd personally like to remove Don't Look Up to make room). I adore this film so much and I absolutely can't wait to see this again.