DACA's Termination Brings Cheers and Fears
What is DACA and why does President Trump want to end it? Two Tenafly students weigh in on the nation's latest issue.
When President Donald Trump announced his decision to end the immigration policy DACA on September 5, uproars engulfed the nation. Deferred Action for Childhood Arrivals, or DACA as it is better known, was implemented to allow minors who were brought to the United States illegally to stay under certain conditions. President Trump has given Congress six months to pass comprehensive legislation before he makes the cut, sending hundreds of thousands of people back to their native country–a country they do not call home. Everyone has thoughts and opinions on this latest issue, including the school's own students.
Since the 2000s, Congress has sought to enact the DREAM act, a bill that would pave the way toward permanent residency for children brought to the US illegally. However, opposition in the Senate from both parties doomed its passing in 2007, and again in 2011. Amnesty for these DREAMers, as they are referred to, received universal support, and in response, DACA was passed as an executive order by the Obama Administration in June of 2012. Eligibility for DACA included having no criminal record, being in school or the military, and applying for an application months in advance.
Former President Barack Obama later wanted to create a more lenient bill in November of 2014, expanding to young adults who have already set up lives for themselves in school, the workforce, or the military. The bill was never passed. Republican leadership came to view DACA as presidential overreach, as Obama changed the immigration laws without the consultation of Congress. And so, Republican leaders in 26 states, including Texas and California, sued the expansion attempt, successfully issuing an injunction.
President Trump ordered a repeal to DACA earlier this month. During his campaign, Trump made his stance towards immigration abundantly clear. He wants to keep out immigrants because, he says, it will fix some of our nation's biggest problems such as national security and the economy. Trump says he is very concerned for "the millions of Americans victimized by this unfair system," unfair system meaning immigrants taking American jobs.
Protesters took a stance against the termination of the bill, marching and chanting all around D.C. with signs. States and countless citizens sued the government. A deal made by Democratic representatives gave Congress six months to pass another law in replacement of DACA, which Trump agreed to. His agreement with the deal provoked some debate whether Trump was actually trying to help the DREAMers or not.
Mara Farrell ('21) cited one of the biggest problems in the world to be Trump himself. As for her stance of on the termination, Farrell stated, "This is definitely a racial issue, and this is part of (Trump's) anti-immigrant agenda." Farrell truly hopes Congress creates a law to help these DREAMers stay in the nation against Trump's unlawful wishes and demands.
Farrell's counterpart is a conservative student who wishes to stay anonymous. "Trump wants Congress to pass a bill with more promises and assurance than DACA, one limiting threat of deportation," said the student. However, the student does not think such a bill will get passed due to the instability in Congress because "Congress is too divided and deranged."
Both opinions represent our divided nation and the contention towards racial injustice, immigration policy, and our government. In six months time, however, the United States will hopefully be headed in the right direction towards unity and peace.
About the Writer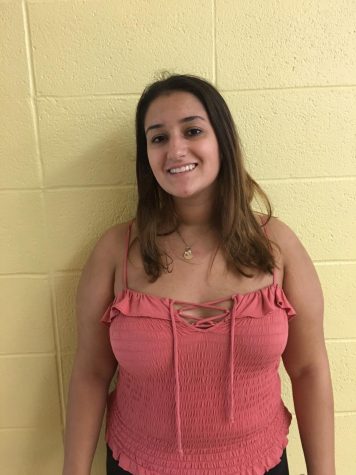 Norhan Zouak, Staff Writer
Norhan Zouak ('21) has been a writer for The Echo since her freshman year, when she decided to broaden her interests in writing and journalism. She is...