New Staff Strives to Revive Tiger Football
Hang on for a minute...we're trying to find some more stories you might like.
There's nothing like the smell of used football equipment in the morning.
Most high school students were sleeping in and relaxing during their summer vacations, while the Tenafly Tigers football team was preparing for its upcoming season. Rain or shine, hot or scorching, bruised or beaten down, the Tigers were always out there on the sparkling green Geissinger turf. Their summer consisted of waking up at 6:30, practicing for hours on end, and pushing themselves to work harder than ever.
After coming off a couple disappointing seasons, the Tigers are looking to change the culture of the program and to change what it means to play football for Tenafly. The change is not just in the attitude of the players; it is largely influenced by the new coaching staff.
Mr. Peter Toale, an assistant for the Tigers last year, has stepped up as head coach to try and restore the football program. Coach Toale is dedicated to his team. "I'm up at all hours of the night like a psychopath because I am thinking of all the ways to make our team better," he said. Along with his energizing and active coaching style, he has brought with him a vibrant new coaching staff. This staff includes: Coach Phil Delzotto, the offensive coordinator with over 20 years of coaching experience under his belt; Coach Mike Holl and Coach Jeremy Taylor, two young coaches who help train the skill position players as well as develop younger players on the JV team; Toale's father, John Toale, who instructs the linemen; and returning longtime assistant coach, Mr. Michael Hegarty. They all have been working many overtime hours in order to install a winning gameplan and, more importantly, a family type bond among the players and the coaches.
Even though this year's senior class has only one year with the new staff, they already feel the impact. "They are working us hard so that we can shock the world," said team Captain Addison Abramowitz. "I'm almost sad that I only get one season with them."
Football is not the only concern on the minds of the coaches. They care about how their players act off the field, they are always open to one on one discussions, and are always giving them advice to succeed beyond football.  "The coaches are helping us prepare for winning football games and for everyday life," said senior wide receiver Bobby Kraft. Some of the most important messages the coaches share are for the players to care for each other and to carry the lessons they learn during practice, into their future experiences. "Accountability, Be responsible, and Care, are the ABC's of football and life," said Coach Delzotto.
Despite the very positive developmental period the team had this summer, the Tigers started out the season 0-2 with losses to Pascack Hills and Dwight Morrow. This was not the start that they wanted or expected and it posed an obstacle for maintaining this newfound hope. "All the coaches believe one hundred percent that if the players do their jobs we can turn this season around. Now the players must believe in themselves," said Toale. With last Thursday's 55-33 win over Marist, the Tigers took a first step toward that turn-around.
This mutual belief between players and coaches in this new era of Tiger football is what makes it so special. From the freshmen to the seniors, from the old coaches to the new, there is love and trust.
"Based on what I've seen from this team all summer and during moments of hardship," said Toale, "I know they can bounce back from this start and set the winning foundation to make this program great for years to come."

About the Writer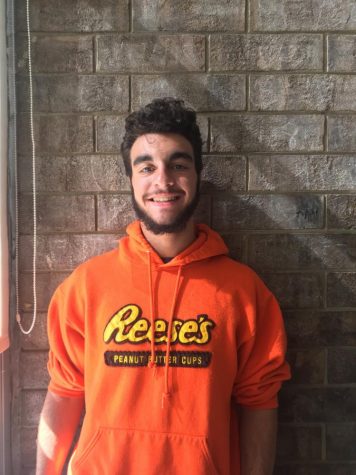 Jason Brancato, Staff Writer
Jason Brancato ('18) is a Staff Writer for The Echo. His favorite subjects are English and History. He is a part of the school's football and wrestling teams. Sports take up a big portion of Jason's life and he is looking to pursue a career in sports writing.