A Look into Three of THS's Newest Teachers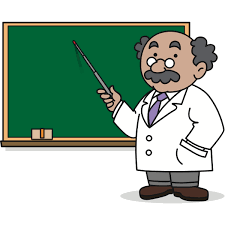 Since the start of the pandemic, many THS students, including ourselves, have finally begun to value the hard-work and dedication that our teachers put into their jobs; I mean, teaching school virtually was not easy for anyone. Now that we're back in person, teachers are having to work extra hard to fill in the gaps from the previous two years. The 2021-2022 school year brought us 15 new teachers, so we thought that we would highlight a few in order to show how much we appreciate them.
Señora Vanessa Monell
First up is Señora Vanessa Monell. She teaches Spanish 1 CPB, 2 CPA, 4 CPA, and 4 Honors. She told us that becoming a Spanish teacher was a "detour" in her career as she got a Geology degree from La Universidad de Puerto Rico. Many years ago, in her hometown of Waldwick, New Jersey, the elementary school needed paraprofessionals who were native Spanish speakers. "People from the community would come in and teach the children starting in second grade maybe 20 minutes a week," she said. "When my supervisor at the time saw me teaching, she told me, 'You really need to go get your license.'" She explained how because she had three small children, teaching was a great option so that she could work while also fulfilling the duties of motherhood. When asked to describe her teaching style and philosophy, she said that it has "evolved through the years. The more I do this [teaching], the more that I feel the children should be owners of their own learning experiences. I have moved away from being very strict and being the person that knows the most in the room to allowing children to explore things on their own and coming up with questions and [I] kind of guide their learning." Her favorite lesson to teach is the feminism unit in AP Spanish because "I am a feminist at heart. I believe that [there are a lot of misconceptions] of what feminism is, and I like to broaden that concept and expose my students to what wonderful things women have done throughout the history of the world."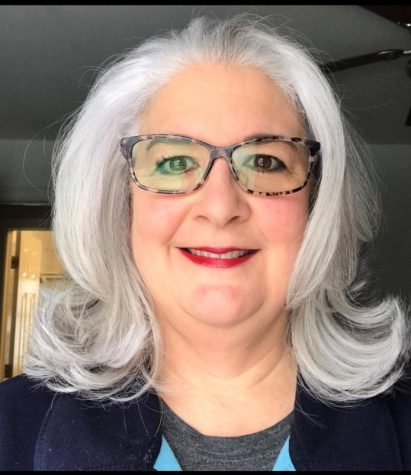 A cornerstone of Tenafly education is rigorous academics and a stressed-out student body. "I believe that that reputation is true," Monell said. "I understand that it is a very competitive world…I respect that very much and I am very aware of what that looks like because my own children were very hard on themselves and motivated. But I also think that there are times where we have to pause to allow for some rest and respite. I think it's important that…you enjoy life a little…Do not let a number define who you are."
Monell is a gardener and self-proclaimed "'Pinterest-fail crafter.' So I do crafts, but they never look like what they're supposed to look like or what they look like in my head…but that doesn't stop me from exploring my creativity. I have made mosaics. I've painted flower pots. I've done [work with] beads and jewelry."
Ms. Marley Goldman
Second, we have Ms. Marley Goldman. She is a guidance counselor for grades 9-12. "I had a really close relationship with my guidance counselor," Goldman said. "I knew I wanted to work with students. I was always drawn to the moments that I was working one-on-one with students in a more intimate setting. I wanted to counsel them to help them be their best selves. I want each student to feel important and supported and to help them reach their greatest potential."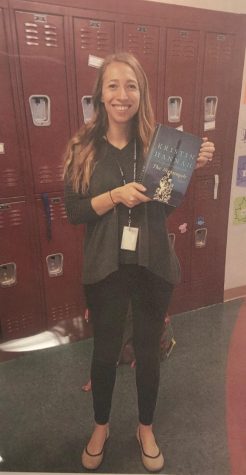 Goldman has previously worked in Philadelphia, and parts of Long Island which she claims have a "similar culture to Tenafly. I think it is important for students and parents to care about education and work hard. Part of my job is to help students find the right balance of working hard and having fun and doing things for the right reasons. My advice would be to be yourself and pursue the things in high school that make you happy."
Outside of school, one of Ms. Goldman's favorite hobbies is reading. She said, "I read a ton. When it's warm out, I love to go to the beach. Last night I went to a tap class; I love to dance. I love to spend time with my family and friends." Her favorite genre is murder mysteries and one of her favorite books is The Nightingale by Kristin Hannah. She encourages students to read for enjoyment and find a book that suits their interests rather than only reading for English class.
Mr. Patrick Finn
Last but certainly not least is Mr. Patrick Finn. Mr. Finn is Tenafly High School's newest addition to the English department. He teaches 9th, 11th, and 12th graders in World Literature 1 CPA, American Literature CPA, American Literature CPA, and AP Literature and Composition. It is his first year teaching on his own, although he did serve as a substitute teacher at the high school last year.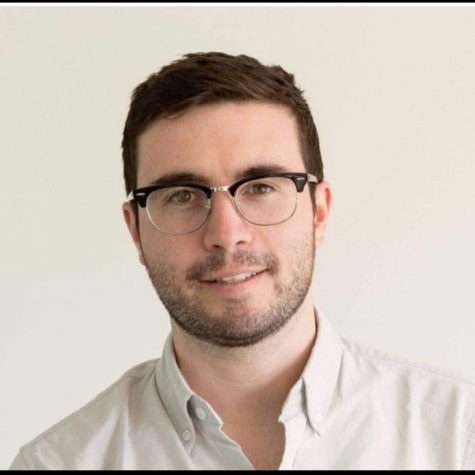 However, Mr. Finn's "road to being a teacher was indirect." After earning his undergraduate degree from Gettysburg College, Mr. Finn did not know exactly what he wanted to be. "I worked as a freelance writer but I also worked as a substitute teacher," Finn said. "I also ran a tutoring program, and I found I liked that, so I went to graduate school [at the University of Pennsylvania] to get my teaching degree. Then, I did teach for a while in New York City. But then I left teaching for four years and worked in the art world in New York City. I would write reviews of exhibitions and I would interview artists for a marketing and content program. That was fun and interesting, but I found that I really missed literature and I missed having students. I felt like being a teacher was more meaningful and allowed me to focus on helping other people more. Now that I am older and have more perspective, those jobs have helped me become a better teacher than I had been four years ago." As someone who had always enjoyed English class growing up and felt most connected to literature and poetry, Mr. Finn knew that teaching English was the most fulfilling job for him.  
Since becoming a teacher, Mr. Finn's affinity for literature and poetry has only grown stronger. He loves to read poetry and prose in his free time, and being able to share this passion with his students is a big part of what drew him to become a teacher. He gets to share and appreciate the works of many of his favorite poets and writers, including Walt Whitman, Hart Crane, John Berryman, Thomas Mann, Herman Melville, and John Keats. Mr. Finn believes that it is his responsibility as a teacher to "use literature to help students communicate their ideas with nuance and precision, discover their voice as a writer, and grow as a person." 
So far, Mr. Finn feels that Tenafly students have been very motivated in his class, and they have motivated him to be a better teacher. Mr. Finn would advise his students, however, to not worry so much about grades. He believes that "being too afraid of failure can hurt the learning process and create more anxiety." Rather, "it is better to make mistakes and see it as a learning experience."
In his free time, Mr. Finn likes to spend time with his wife and four-month-old son, Eamonn. He hopes to pass down his love of poetry to his son by reading poems and "Irish folktales" out loud as bedtime stories. Mr. Finn also loves to spend time in nature by taking hikes along the Palisade Interstate Parkway. 
Adjusting to a new environment is no easy feat, but all the new teachers have been doing a great job of it. Each one brings something new to the table, so it is always refreshing to have a change of face. We hope these teachers have enjoyed their time at Tenafly so far, because we have certainly enjoyed having them here.