Reviewing 2022's Most Popular Novels
Normal People, by Sally Rooney
Scrolling through BookTok (Tik-Tok's questionable subcommunity of literature recommenders and reviewers), I stumbled upon a TikTok of a woman waving a book around as if she had uncovered The Ten Commandments. The book, ravaged with multicolored post-its and coffee stains, was Normal People by Sally Rooney. This was the sixth TikTok I had seen about this book, each one more enthusiastic and mawkish than the last. So, against my better judgment, I decided to read it.
The novel details the thorny development of the friendship/relationship of Marianne and Connell, who satisfy the popular jock and shy brainiac cliche. As they grow older, Marianne and Connell pursue various relationships but find themselves magnetically drawn together throughout the course of the novel. Rooney's Normal People seeks to explore the complexities of love in adulthood and conveys the sometimes arduous reconciliation one experiences with past traumas. Immediately, I noticed how poorly written the novel was. Rooney's writing style is ordinary and cliche, which restricts the necessary depth that was needed to develop Marianne and Connell's relationship. Whatever abstract meaning Rooney intended for the lack of quotation marks came off as negligent editing and inflated an overt concept that probably wasn't there to begin with.
However, I'm most concerned with Rooney's favorable portrayal of Connell in Marianne's life (in contrast with her other verbally and physically abusive partners). Although Connell claims that he will never physically abuse her, he is still emotionally abusive and cruel to her. Connell won't hit her, but instead privately proclaims his consuming love for her and afterward, completely abandons her in several instances throughout the story. However, Rooney romanticizes Connell's behavior and never truly unravels the emotional abuse Marianne experiences. Of course, Marianne was never able to properly maintain a relationship—her first relationship with Connell ruined her perception of a healthy one. Moreover, Marianne and Connell exhibit traits akin to those of borderline personality disorder. Both are emotionally eruptive and codependent, and these traits are glorified in the novel under the romantic "right person, wrong time" trope. Aside from the problematic glorification of abusive relationships, the plot was dull and repetitive. I would suggest this book for those nights you can't sleep. It will put you right to bed.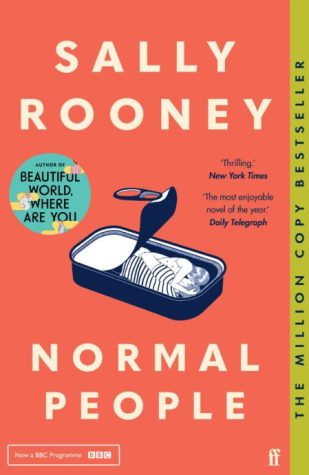 It Ends With Us, by Colleen Hoover 
I had just finished reading My Year of Rest and Relaxation by Ottessa Moshfegh—a spectacularly extraordinary book (but that's a story for another time)—so I was on a reader's high. I felt renewed and ravenous for another book. Feeling spontaneous, I asked for book recommendations from my friend (which I had never done before). I was recommended to read It Ends With Us by Colleen Hoover. Judging by the smile and incessant gushing over this book, I naively assumed it was a book worth taking a risk for.
Boy, was I wrong. It Ends With Us follows Lily Bloom as she navigates her destructive relationship with Ryle Kincaid while confronting her childhood traumas and domestic abuse. The overarching concept of domestic abuse in this novel is tackled carelessly. Although I do commend Hoover's writing style as it did possess some sort of substance, the tone seems a bit too lighthearted at times. The main message of this novel was to address the perils of domestic abuse and the resulting childhood trauma that plagues adulthood. However, when Lily reflects upon these instances in her childhood, it is hard to take her seriously as she sort of glossed over the gravity of the abuse.
Hoover's depiction makes domestic abuse seem like a trivial side note in Lily's life when it should've been explicated with more solemnity. In addition, the portrayal of Ryle and Atlas is incredibly cliche and girlish without any nuance (which is usually expected in adult relationships). Hoover frames Ryle as an uncontrollable and emotionally fragile kid when narrating his abuse of Lily. The readers are expected to excuse Ryle's behavior because of his daddy issues and childhood trauma. Quite frankly, his traumatic past seemed to be randomly interspersed throughout the novel in a weak attempt to induce remorse in the reader.
Moreover, the introduction of Lily's pregnancy seems very unnecessary given the numerous plot lines Hoover already sprinkles throughout the book—another flawed effort to maintain Ryle's relevancy and mold him as a less villainous person. All in all, Ryle is seldom held responsible for his heinous actions against Lily. The fact that Hoover's writing is poised to prompt sympathy for him actually sends a backward message to domestic abuse victims. This novel is just another example of the needless romanticization of truly abusive situations. The melodramatic and disappointing scene at the end solidified my distaste for this novel, as it seems rushed and did not culminate as it should have. This was probably the first and last time I would ever listen to book recommendations. 
On another note, writers need to stop glamorizing abuse in an attempt to appeal to readers! If you want to write a romance novel, go ahead. But there is absolutely no need to include traumatic situations and abuse for the sole purpose of entertainment without any social awareness. Be a little more conscientious.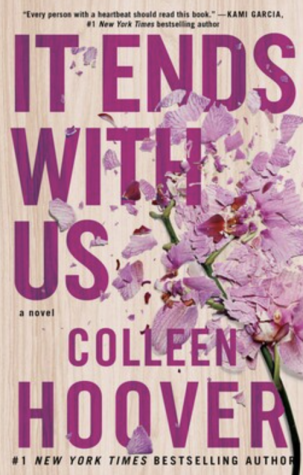 The Seven Husbands of Evelyn Hugo, by Taylor Jenkins Reid
I can't say for sure what was so alluring about this book. It surely wasn't the type of novel or genre I usually scour for. But I'm so glad I read it. The Seven Husbands of Evelyn Hugo by Taylor Jenkins Reid follows the renowned Hollywood bombshell Evelyn Hugo, who after a wildly successful career, finally reveals the brilliancy of her career and life in an exclusive interview. However, Hugo's only condition is that the interview is conducted by Monique Grant, a struggling journalist navigating her life amidst a catastrophic divorce. This novel beautifully encapsulates the booming Hollywood-glamour, while surprisingly tackling 21st-century issues such as misogyny, racial prejudice, and sexuality.
First and foremost, I have to commend Reid's versatile writing style. Her writing is stunningly visceral and crafts a remarkable portrait of Hollywood in the '60s. From the social atmosphere to the names, Reid masterfully captures the essence of show business and Hollywood. However, I really appreciate how Reid delves into the intricacies of each of Evelyn's seven marriages—truthfully exploring every part of each relationship from its cliches to its reasons for  collapse. Even more, Reid unbiasedly examines the various facets of love and pushed me to examine my perception of what love really was. From Reid's gripping writing style to her phenomenal characterization, this book exceeds my expectations on many levels. Everyone and I mean, everyone, should read this book if they have the chance.