Road to Fame: Arctic Monkeys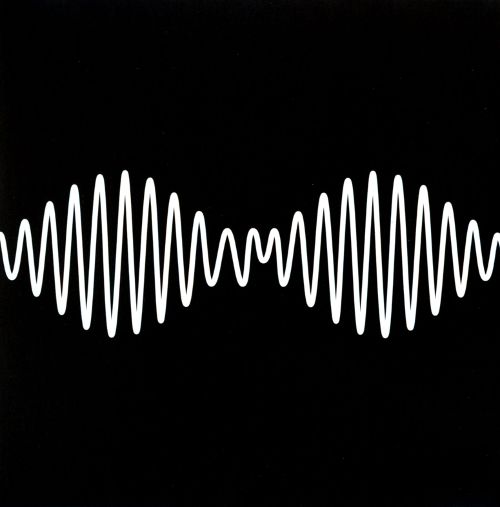 Many things come to mind when the term 'rock music' is used. Some think about its riveting instrumentals, while others are reminded of its energetic beat. Most, however, associate this genre with all the phenomenal rock bands that have left their mark in music history. One of these bands, for example, is the revolutionary ensemble, Arctic Monkeys. One of the most well-known groups in the unique world of indie-rock, its members have been playing together for the past 17 years and are showing no signs of breaking up any time soon. With a new album coming out sometime this year, Arctic Monkeys is still as popular as it was during its initial rise to fame.
The band embarked on its journey to stardom when rock music was just beginning to make a mass comeback in 2002. Concurrently, many others producing music in this genre were "making guitar rock cool again, and proving that charismatic frontmen were no longer a thing of the past," according to The Brag Media. Taking inspiration, this group of young, spirited musicians came together to form the group, Arctic Monkeys. Little did they know how much fame and success were waiting for them down the road. 
Complete with a unique name, motivated members, and an incredible amount of talent, the band was ready to head into the sophisticated world of indie-rock music. Arctic Monkeys was officially introduced to the music industry back in June of 2003 when it played its first local gig at a pub in Sheffield. Although Arctic Monkeys launched on its road to fame through traditional methods, it became famous through a rather unconventional way. After coming out with a few samples of music, "fans soon began to share these demos, making Arctic Monkeys one of the first bands to become popular due to the Internet," The Brag Media said.
After experiencing a raging success for their first song, "I Bet You Look Good on the Dancefloor," Arctic Monkeys released its first debut album, Whatever People Say I Am, That's What I'm Not. This album was later ranked #55 on the Overall Greatest Album charts. The support this album got when it was initially released was astronomical. It sold about 360,000 copies, making it the fastest selling debut album in British music history. The band soon came out with a second record, Favourite Worst Nightmare, which received even more attention than its first album. This only went to prove that the ensemble was not just a "one and done," but rather a musical phenomenon that was meant to be exposed to the world. 
The band continued to increase in its popularity as it continued to produce and release its unique music. In April 2007, the band released what is believed to be its greatest hit, "505." This song was "dubbed the best Arctic Monkeys song of all time" by Radio X. As of the year this song was first released, it was ranked at #74 on the UK Singles chart. This song also samples the intro organ of the soundtrack of the well-known Western film The Good, the Bad and the Ugly.
Some more of Arctic Monkeys' songs that made history in the indie-rock genre include "Do I Wanna Know?," "R U Mine?," and "Fluorescent Adolescent." These songs have recently been especially popular amongst the younger generation. The band's hit song, "Do I Wanna Know?," was the first Arctic Monkeys song to make the US Billboard of Top 100 chart, reaching a ranking of #70 on the list. In addition, the song reached a ranking of #11 on the UK Singles chart. With a whopping 1.3 billion views and 7.7 million likes on YouTube, this song is definitely up there as one of the band's greatest hits.
Another of this ensemble's bestsellers, "R U Mine?," expresses what it feels like to not belong through its riveting lyrics. "The song, not to get too heavy, is about that uncertainty that comes with love sometimes. Wondering where you are with it all," Alex Turner, the band's song writer, said in an interview with NME. Although these lyrics are originally referring to love, they are also applicable to many other aspects of life. Most of the songs produced by this group portray the same image: wanting something but not being able to get it. This is a common struggle amongst adolescents worldwide, which is why so many feel connected to the music Arctic Monkeys releases. This is a major contributor to why this band's songs are so appealing to younger audiences.
Through its unique lyrics and captivating instrumentals, Arctic Monkeys has managed to draw the attention of both the older generations and their posterity. Although its road to fame was rather simple, due to how quickly it managed to rise to stardom, the band is no less deserving of the status it has than any other group in the industry. Fans can expect a new Arctic Monkeys album to come out sometime this year, and many are eager for its arrival. This upcoming album has been in the making for over a year now, and it is driving the band's followers crazy with excitement. The Arctic Monkeys' previous achievements have set high expectations for this album. With Arctic Monkeys being the band that it is, having produced the songs that it has, it is hard to believe this upcoming album will be anything short of phenomenal.