Inventing Anna Review: Fraud or Genius?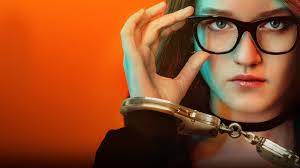 I first found out about this show when I read an article that stated that Netflix paid Anna Sorokin $320,000 for her show to be launched. $320,000! Sorokin is currently in jail facing deportation, which meant that she was a criminal. I mean, a Netflix show based on a real-life criminal? I had to check it out. Although the plot was interesting for sure, there were definitely moments that confused me. 
"This whole story is completely true. Except for the parts that are totally made up."
In Inventing Anna, each episode shows a scene where this quote is exemplified. Inventing Anna follows a journalist, Vivian Kent, who works for a publication called The Magazine. As Vivian goes about her day as usual, she is once again met with the task of writing another article about a topic she isn't interested in. Having had enough of the bad stories that she is instructed to cover, Vivian seeks her own story idea. She comes across some information about Anna Delvey, also known as Anna Sorokin, a fake German heiress who took New York City by storm. From celebrities, influencers, and members of elite societies, to analysts in hedge funds, Anna tried to build an empire. She managed to pull it off… Well, not entirely. Vivian realizes Anna is now in prison.
From this moment on, Vivian goes back and forth to Rikers Island jail to visit Anna to verify facts. Vivian uncovers everything, such as her actual name being Anna Sorokin, the name she received at birth in Russia. We later find out about Anna's lover, sponsor, etc. Each episode focuses on a different character, all of whom played an important role in Anna's life and career. Vivian went through so much work while being pregnant to make sure that every little detail about Anna was true. Viewers later find out that it was indeed true that Anna Sorokin tipped one hundred dollar bills at hotels and that she had a luxurious lifestyle. But everything went awry after she was unable to receive a loan and she was faced with having to pay back everyone to whom she owed money.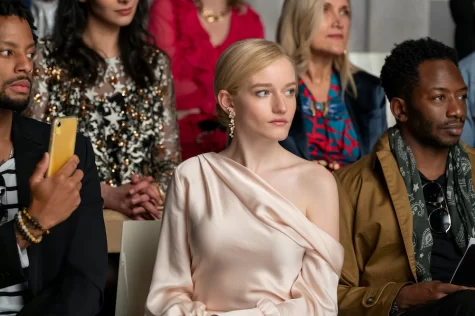 Keep in mind this is a small fraction of what happened. Anna intentionally framed herself as a rich socialite to make connections with members of the Manhattan elite. In the end, Vivian gains massive success and popularity as her article becomes viral. Anna Delvey goes to court and is later convicted on one count of attempted grand larceny, three counts of grand larceny, and four counts of theft services.
Overall, an interesting show to watch as a time-killer. A masterpiece? No. But I will say that the show really allows viewers to understand what it is like to be a journalist. Vivian Kent is pregnant at the time of this show so we also see her struggling with family as well. Vivian's continuous effort to fact-check everything portrayed her to me as someone who is genuinely passionate about her job but also desperate. The director of Inventing Anna, in the final episode, made Vivian sympathize with Anna but personally, I thought of Anna as just a criminal. I believe that's where the show receives mixed reviews. Is Anna a genius who tried to be successful in New York? Or is she another criminal who stabbed a dagger in people's backs with deception? 
When I first started to watch this show, I anticipated that the show was going to focus on Anna's life and her stories. While that is true, I would say the show was more centered on Vivian, the journalist, rather than Anna herself. All in all, it's a great movie to watch if you want to know how an ordinary girl stirred up Wall Street and how a journalist reported it.