Who Is Mr. Toale, Really?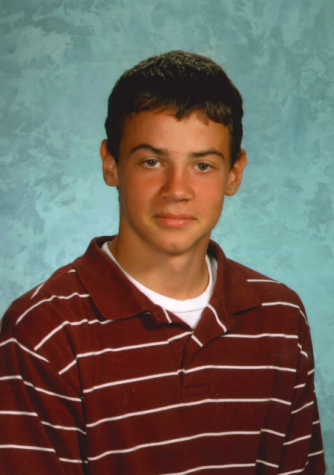 History is a bittersweet subject. To say the least, it's not for everyone. The memorization, overwhelming details, and various tangents make it an increasingly difficult subject to master. But, with Mr. Toale commanding the room with a wooden stake (his esteemed teaching assistant), history becomes a breeze. Although his booming voice is a bit deafening at times, Mr. Toale's method of teaching is well-respected throughout the history department. But, what really lies behind that beard? 
Toale was born in 1989 (Swiftie moment), and has lived in New Jersey ever since. He attended Westwood High School and enrolled at Rowan University. There, Toale pursued his passion for history, global studies, and teaching. When asked why he decided to teach, Toale reflected on his experiences as a camp counselor: "When I was younger, I was always a camp counselor. I generally like working with kids." Initially, Toale's plans for college didn't involve history at all. "I actually went in with a major in education," he said. "College is way better because you get choice over what you're doing. For history there are a lot of different classes and topics. I focused a lot on African-American history, which I really enjoyed."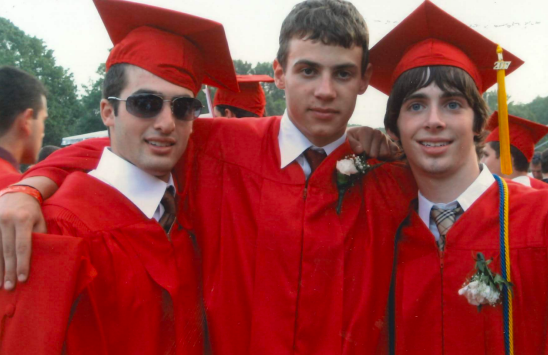 Afterwards, he cultivated his history knowledge and became the history buff THS knows today. But the Twilight saga is a bit of a touchy subject for Toale, as he protested the release of the movies in college: "We protested the Twilight movies. It was like a craze. I've never seen any of them. I just protested them without even knowing them, which was probably a bad tactic."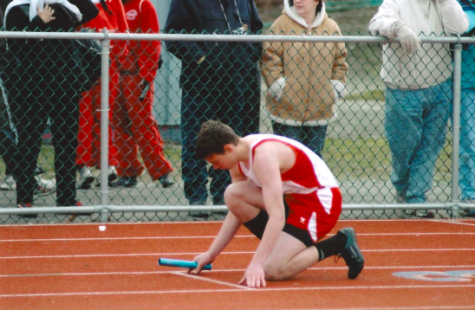 If you know Mr. Toale, you probably know Mr. Cord—they're like a package. Their friendship actually has an extended history (no pun intended), as they've remained friends since early childhood. In fact, Toale was excited when Cord decided to teach at THS.  "I was excited that Mr. Cord was coming to Tenafly," he said. "I have known him since third grade… I was even [at] Mr. Cord's wedding."
As many know, Toale is also an athletic coach. "In highschool, I played football, baseball, ran track one year, and I played basketball for one year," Toale said. Being active in sports was a pivotal part of his childhood and fostered his desire to coach sports in his life:  "It's something my dad did, and was something I always wanted to do. I coach football, I coach skiing, and baseball."
Toale is a man of mystery with many bizarre stories. One story involved him and Jesus:  "When I was in middle school, we did shows of the cross," he said. "I got picked to be Jesus. I don't know why they picked me." Being an athlete, one might assume Toale has endured various injuries throughout his life because of sports. However, Toale's injuries are not very 'athletic,' per se. "When I was in 8th grade, I fell in the shower, and cut my hip. I missed like a week of school and I missed the field trip. It was bad. I have a huge scar. I was fine, it wasn't too bad. You know how sometimes there's a dish that sticks off of the wall? I pulled that off when I fell."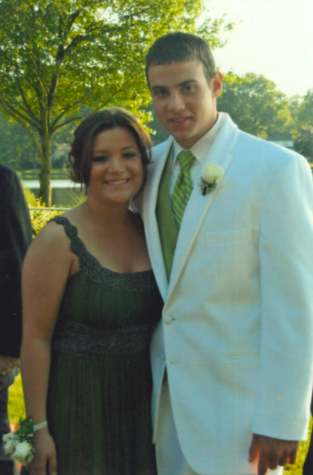 Prom is less than a week away, and coincidentally, Toale is managing the event. For Toale, his prom "… was good. It was in Mahwah. We went to a motel down the beach, and it was dingy [after prom]. We found the cheapest motel because we were high school students." Prior to prom, he fried his hair by bleaching in support of his football team. Worse, Toale used box dye. Brad Mondo would be disappointed.
Interestingly, Mr. Toale is more than his legendary beard. His love of history has truly inspired us all, and, on behalf of THS, we thank him for all his contributions to the history department. And since we know he will be reading this: Hi. Please don't make us take the final. 
Sincerely,
Your Favorite Students.