THS's Green Team Co-Hosts Trash-a-Thon
To commemorate Earth Day, the THS Green Team, the Tenafly Nature Center, and the Tenafly Environmental Commission partnered up to create a town-wide Trash-a-Thon. The event took place on April 24th, just two days after Earth Day.
Tenafly parents and students alike (including students from the THS's Key Club) gathered in Huyler Park in Tenafly, where they were assigned a location and given the materials necessary to pick up trash. The whole town was involved with trash collecting stations set up around the High School, the Middle School, the downtown area, the train tracks, Sunnyside Park, the Tenafly Nature Center, and the Churchill Preserve. There were 116 people in attendance. The Tenafly Department of Public Works (DPW) was kind enough to pick up the garbage bags that were filled to the brim with trash at the end of the day. About 250lbs of garbage were collected. Around eight million tons of plastic flood our oceans every year, so having 100 Tenaflickians eager to do their part made a huge difference!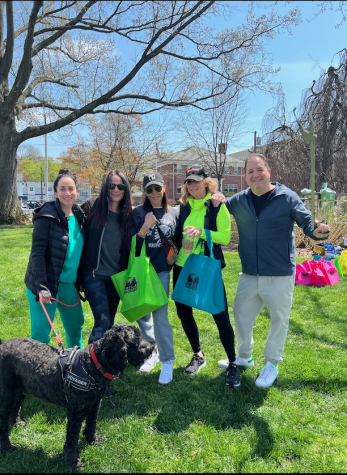 Abigail Kushman ('23), president of the THS Green Team, said that the event was a great opportunity to get involved with the town while simultaneously celebrating Earth Day: "Events like the Trash-A-Thon are important because they go beyond the main purpose of cleaning up the town and picking up trash. They allow the community to come together and understand the issues of climate change and pollution. After just three hours, garbage bags were piled with trash, showing how much humans harm our environment. When many people think of climate change, it's hard to truly understand how harmful it is until you witness it first-hand."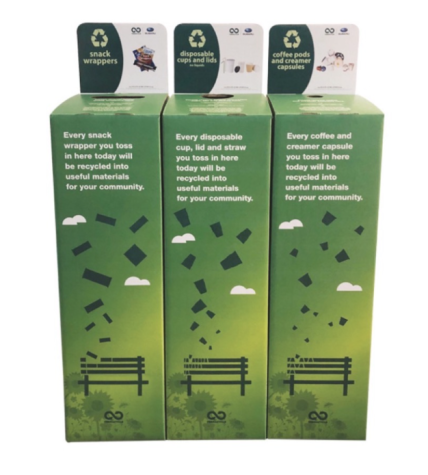 If Tenafly residents are interested in further helping the environment, they can sort their trash by taking a quick stop by the Tenafly Nature Center and Borough Hall where Terracycle bins are housed. These bins were sponsored by Subaru Love Promise and each bin is specific to a Paint Protection Film (PPF) material such as plastic straws, styrofoam cups, and plastic lids. Organizing waste into clear categories ensures that it will be properly recycled.
For another quick and easy way to help the environment, Kushman advises picking up trash and "being more conscious of throwing plastic and paper into recycling bins instead of the trash."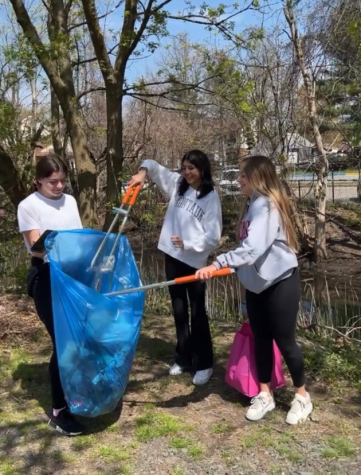 This year, New Jersey has made great strides in environmental protection, most notably in the banning of plastic bags in grocery stores. Events like Tenafly's Trash-a-Thon illustrate how necessary actions like these are to save our planet.