The 2022 NBA Finals: a Revitalized Dynasty vs. Beantown's Finest
After a long, sometimes exciting, and sometimes not NBA season filled with unpredictable ups and downs across the league, we've finally arrived at the playoff series every NBA fan has been awaiting: the NBA Finals, airing tonight at 9:00 pm. Representing the West, the Golden State Warriors will make a return to the NBA finals after a three-season absence from the prestigious series. Having cruised through Denver, Memphis, and Dallas on the way to compete for the championship, the Warriors will look to continue their dominance against a young Celtics team. Inexperienced but hungry, the East's Boston Celtics will look to complete their challenging playoff push with a victory over the most formidable foe of them all in Golden State. Having defeated Brooklyn, Milwaukee, and Miami in series over the last month, Boston should be accustomed to playing against elite teams and will look to add another to their list of fallen opponents. 
Key to Victory – Boston Celtics
Featuring the league's finest defense, attacking the perimeter on the defensive end should be the number one priority for Boston against Golden State. Although the Celtic offense is most definitely formidable, it's the Boston defense that has enabled the team to come so far in the playoffs. However, against the Warriors, it's imperative that Boston revise its defensive game plan to focus more on defending the perimeter to address Golden State's offensive weapons. With its defense centered around primarily elite interior defenders in Al Horford, Robert Williams, and Grant Williams, the Celtics will need to allow its big men to support its more agile defenders along the perimeter  rather than the other way around.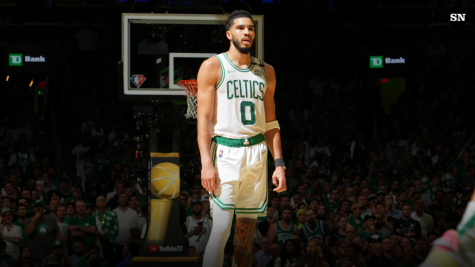 Luckily for Boston, its best perimeter defender happens to be reigning defensive player of the year Marcus Smart. In addition, having impressed defensively in the first round against Kevin Durant, Celtics superstar Jayson Tatum has also emerged as a very reliable defensive option along the perimeter. However, there's no doubt that the sharp shooting trio of Steph Curry, Klay Thompson, and the newly emerging Jordan Poole will prove to be unlike any lineup Boston has ever had to defend. To defend what is considered by many to be the greatest shooting backcourt in NBA history, the Celtics must engineer its defensive game plan to attack the perimeter and prevent ball movement around the three-point line. Closing off the perimeter and forcing Golden State to rely more heavily on its  interior game will remove the Warriors' greatest offensive strength in the three-point shot and greatly reduce the potency of its fast-paced offense. 
Key to Victory – Golden State Warriors
As is often said in basketball… it's defense that wins championships. Moreover, if Golden State seeks to defeat Boston to win its fourth championship in the last seven seasons, it's key that the team emphasize its defense of one particular Celtics player: Jayson Tatum. Having watched a multitude of Celtics games this playoffs, it's become clear to me that (especially in the clutch) the Celtics offense lives and breathes through Jayson Tatum. Although he may not always bring up the ball or be the team's primary ball handler, the goal of Boston's offense in almost every playoff game's most crucial moment is to get the ball to Jayson Tatum. 
With that being said, defending Tatum effectively is far easier said than done. Luckily for Golden State, however, they're armed with one of the NBA's perennially elite defenders: Draymond Green. Given Tatum's elite offensive skill set and frame, it's unlikely that Green will be able to thwart him completely. However, there's no doubt that Green will notably hamper Tatum's availability and efficiency on the offensive end—forcing Boston to deviate from a Tatum-centered offense to one more reliant on players such as Jaylen Brown, Marcus Smart, or Al Horford. Although said Celtics players, among others, are very good, not a single player on Boston's roster apart from Jayson Tatum has offensive skill set elite enough to outdo an offensive powerhouse such as Golden State in a seven-game series.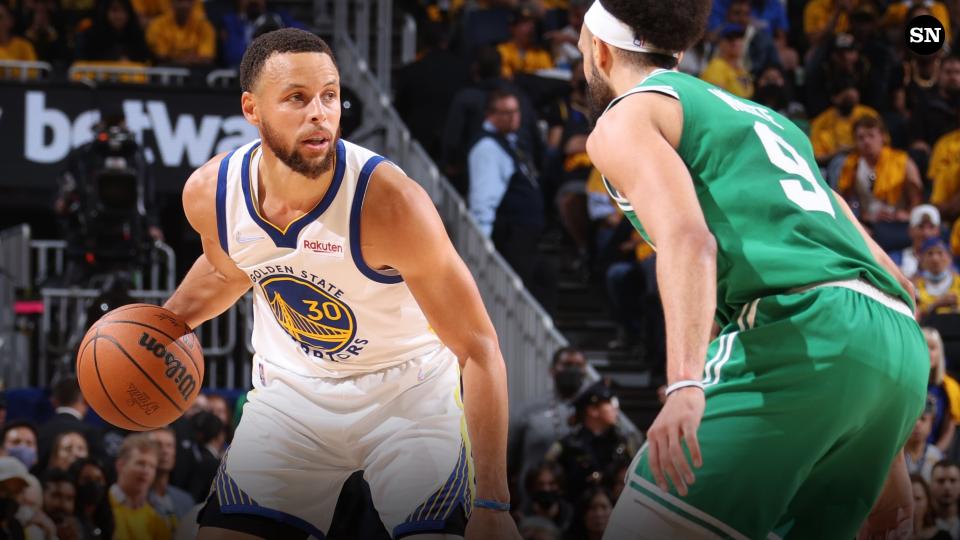 In summation, just keeping that ball out of Jayson Tatum's hands and diverting the focus of Boston's offense elsewhere should be instrumental to Golden State's game plan if its dynasty would like to complete its resurgence. 
Final Prediction: After splitting the first four games of the series, Golden State's perimeter-focused offense overwhelms Boston's defense and Golden State wins two games in a row… Golden State defeats Boston in six games (4-2). (Article written & prediction made pre-cyber attack on 6/1)