Dr. Kennedy Plans Retirement
Walking outside Room 108, you might notice a group of tight-knit students gathered around a lab table, chatting about the E. coli they are about to investigate. Or maybe you'll be drawn in by the light used to examine a photosynthesis light reaction. Or maybe, just maybe, you'll hear an extensive discussion of a Swedish word of the day. Whatever it may be, at the center of this environment is Tenafly's well-esteemed, beloved, and passionate AP Biology and Environmental Science teacher, Dr. Kennedy, whose teaching career will sadly be coming to a close this June.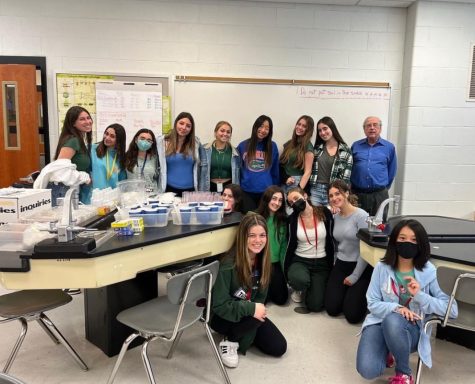 Dr. Kennedy has been teaching at THS for 15 years, but prior to his teaching career, he had extensive experience in the science industry. He received his Bachelor of Science in Biology from St. Peter's College, and then went on to get his Master of Science and Ph.D. from Fordham University, after submitting a thesis on the biology of a new insect virus in the New York Botanical Garden. In graduate school, Kennedy received the University Fellowship to examine insect culture at the Alton Jones Cell Science Center in Lake Placid, and after completing his doctoral research involving insect virology, he was a Schering Plough Foundation Fellow for one year, during which he studied antibody biochemistry problems and the purification of interleukin. While he was not interested in studying science his entire life, his desire to study biology at such a high level came from his first biology professor, who immersed Kennedy in scientific research and insect biology.
His teaching career didn't begin at THS, though. Prior to taking the job at the high school, Dr. Kennedy was a teacher at Fordham College and the New York Botanical Garden. He was also an adjunct professor in biochemistry at the University of Maryland; the University of Virginia, Norfolk Campus; and the Universite d'Montreal. Kennedy also spent ten years at Pharmacia and 15 years at GE Healthcare as a protein biochemist and a faculty member in Bio-Pharma Education before becoming a teacher at Tenafly. "This is my second career if you don't count my days as a deli man during college," Kennedy said. "When I was in [the science] industry, the best part of my job was going around the country and world, [where I got to teach] courses in protein chemistry and [present my work] at science conferences." After his global teaching experience, he decided to settle down and begin his second career as a science teacher, right here at THS. "I teach science because I like finding out how nature works and I'm hoping some kids in Tenafly want to do that too," he said.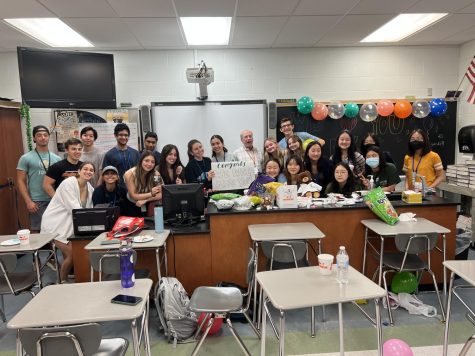 And many of his kids have been heavily influenced by Kennedy's love for science. While he teaches two rigorous AP Science courses, he ensures an environment in which students aren't necessarily reading a textbook all day, rather one in which they dive into real-world science investigations with a physical lab notebook handy. "DK was one of the most down- to-earth teachers I have ever had," Jeanie Lee ('23) said. "I'm so glad to have had the honor of having him as one of my teachers before he retired. I will miss DK a lot." He further channels that same energy into getting to know his students and inspiring their inner love for science. "If we finish our labs early, he sits with us at the back of the room, checks in on us, and asks about our day," Alex Yanowitz ('23) said. "We can tell he loves what he does." "Dr Kennedy was an inspiration to me, especially as someone looking to go into biology in the future. He was very encouraging and always there for advice," Suchir Joshi ('23) added. In addition to his students, he will miss his colleagues in the science department the most.
Not only does Kennedy contribute to THS in the classroom, but he does so outside of the classroom as well. He is currently advisor of the THS Green Team, in which he inspires the THS community to be aware of the environment and not treat it like trash. "DK is such a fun and interactive teacher," Abigail Kushman ('23) said. "I loved having him as a biology teacher for two years and [as] my club advisor [as well]. We will miss him very much next year!" He is also part of the EMS Club, which encourages kids to work towards becoming EMTs in town as a major form of community service. Furthermore, Kennedy has organized teams for the New Jersey Science League and the US Biology Olympics. In regards to his post-retirement endeavors, Kennedy is simply content that he no longer has to wake up at 6 a.m. "I am looking forward to cooking more and maybe getting involved in something like Nature Center work," he said.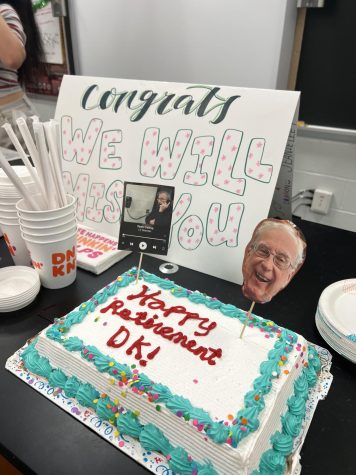 Most importantly, Kennedy hopes that his students will continue to explore science and the ever-changing world around them. In his free time, he spends time outside trying to grow different plants and anticipates that his influence as a THS science teacher has fostered that same level of curiosity in his students. "Not everything in biology smells or will bite you, string you, or kill you, so take the chance to touch the soil, lift up a rock, or walk through the woods in different seasons," he said. 
THS will miss you, DK. All the best!