Three THS Juniors Receive the Begley Award
Three Tenafly High School students have been awarded the Sharon Begley Award, a new journalistic accolade given to three juniors who have shown exceptional skill in news reporting. This year, Gia Shin, Jacqueline Kim, and Shira Oelsner have been awarded this honor. 
The award was created as a tribute to Sharon Begley ('74), a THS alumna who was valedictorian of her year. She later went on to major in combined scenes with an emphasis on physics at Yale University. She was a journalist at Newsweek, The Wall Street Journal, Reuters, and Stat, with her writing mainly focused on science news. At Stat, she was at the frontlines of COVID-19 reporting, allowing her to become a finalist for the Pulitzer Prize. Throughout her career, she received countless awards including the AAAS-Kavli Award, the Victor Cohn Prize for Excellence in Medical Science Reporting, and the NAMI Outstanding Media Award from the National Association for Mental Illness. She is the author of many books such as The Mind and the Brain (2002), with Dr. Jeffrey M. Schwartz and Train Your Mind, Change Your Brain (2007), with a foreword by the Dalai Lama. Joe Meacham, a former Newsweek Editor-in-Chief said, "I think of Sharon as a quintessential Enlightenment-era figure. She wrote brilliantly about everything under the sun, and beyond it, from the origins of human life to climate change, from the mysteries of the brain to the death of [Princess] Diana." She explored controversial topics that she believed needed to be brought to light such as Princess Diana's death, racial disparity in the medical field, and climate change.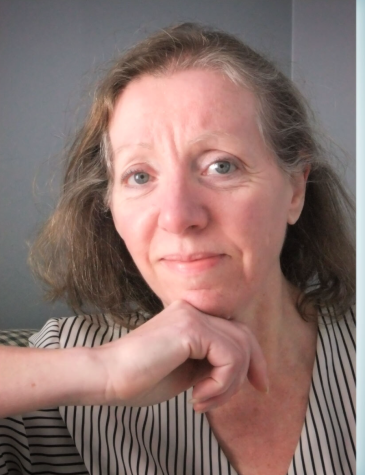 After Begley died last year at the age of 64, due to lung cancer, "several of her classmates from Tenafly High decided to create an…endowed award in her name to honor her memory," Mr. Whitehead, journalism teacher at THS, said. "They consulted with Mr. Morrison and then with me via Zoom. Since Begley was first and foremost an accomplished journalist, the group determined that the award should go to three THS juniors who've demonstrated a keen interest in journalism, especially those who have an eye toward science." Her inspirational legacy and desire to make news both more honest and more accessible now lives on through the lives of the recipients of her award.
"I consulted with Dr. Giblin, the Supervisor of English, in selecting Gia, Jacqueline, and Shira for the award," Whitehead said. "Each has shown great dedication and motivation in journalism, both in the journalism classes they've taken and in their work writing for and leading The Echo. I know that in their continued dedication, they'll honor Sharon Begley and her esteemed career." Gia Shin, one of the three recipients said, "I feel so honored and grateful to be one of the first recipients of this award. Journalism to me is very important because I can report on issues and highlight stories that matter to me. In the same way that Begley left her legacy at THS, I hope to leave my own legacy here once I graduate." She hopes that aspiring journalists know that "journalism will benefit you far beyond just improving your writing skills. By investigating a local issue, you grow closer to your community. By exploring both sides to a national story, you feel more informed and educated."
The other recipients echoed Shin's thoughts on journalism and the award. "Although it is a new award, I think that the story behind it is what makes it (and receiving it) very meaningful," Jacqueline Kim said. "I think that journalism is more than just reporting on an event. It's about telling a story and moving people. I hope that more people will find a greater appreciation and interest in journalism, and I encourage everyone to try writing a story for The Echo or dabbling in journalism."
Shira Oelsner, the third recipient, explained what it's like to pursue similar interests as such an accomplished figure. "It's super inspiring to be following in the footsteps of someone who was such a well-esteemed journalist and continuing the legacy of this Tenafly alumna. To any aspiring journalists, don't be afraid to step out of your comfort zone and talk to unfamiliar faces. The THS Journalism program and The Echo have truly given me the opportunity to speak to and interview so many people I wouldn't have been able to otherwise. In this ever-changing world, the more people you know and the more people you discover, the more you will learn from others and the more you will want to keep sharing their stories. That being said, keep sparking your curiosity with the news around you."
As both Begley and the recipients said, journalism is about searching for the truth, and then making sure that others are able to experience it as well. If you'd like to help carry on Begley's legacy and contribute to this search for truth, we encourage you to sign up for Journalism I next year or to join and write for The Echo.