Norina Khanzada Sets the Bar for Tenafly Track and Field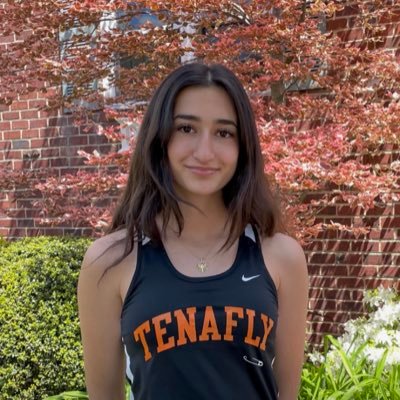 The turf. The mat. The bar. The jump. Simple, but, at the same time, complex. I mean, jumping 5'7" is no easy feat. It requires agility, flexibility, speed, and talent. Good thing Norina Khanzada ('23), Tenafly's star high jumper and record holder, checks all of those boxes.
Despite Khanzada's rapid rise to success as a high jumper, her triumphant athletic career didn't commence at track and field. Dating back to her younger childhood, she was a competitive gymnast for three years, and participated in the sport itself for six. Little did she know, her gymnastic skills would soon pave the way for her future passion: high jump. "I was known for jumping very high in my leaps and all that. So when I stopped doing gymnastics, my mom told me about high jump," Khanzada said. 
Though Khanzada also performs in long jump and hurdle events, her main event is high jump. "It just came pretty easy to me in the beginning," Khanzada said. "I learned it very fast." Success in this event followed her just as quickly. The athlete currently holds the high jump school record of an astonishing 5'7". She considers the Bergen County Championships meet in which she broke the record as her most memorable meet. Before this pivotal moment in her career, she held a personal record of 5'4". Her dream was to be able to jump 5'6", and she ended up clearing three inches more than what she was striving for.
This, however, was not the only meet Khanzada conquered, as her name is being taken note of nationally as well. In her junior year, she was invited to the oldest and largest track and field competition in the United States to display her skills: The Penn Relays.  She has won first team all-county three times—once in sophomore year and twice in junior year for winter and spring track. In fact, in the winter track season of her junior year, she was first seed in the state for high jump. It is clear that Khanzada's track-and-field journey is only beginning.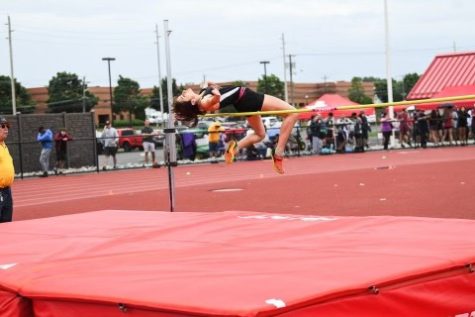 Although the sport plays a big role in Khanzada's life, so does school. The athlete occasionally struggles balancing sports and academics. "Last year, especially, I found it extremely difficult to balance school and track because it was hard to decide which one was more important to me at certain times —which one to prioritize," Khanzada said. "And I feel like in the end it ended up being 50/50, but it always was like maybe I could do more in school, less in track, more in track, less in school." Regardless of the hurdles along the way, Khanzada managed to strive both in school and in track. "It's difficult," she said, "but I think I did pretty well." 
Though she has her ups and downs, Khanzada enjoys being a student athlete and she advises anyone who is looking for a "happy and inclusive community" to participate in track and field: "There is much more to the sport than just running every day, so don't let that be what's limiting you." Her passion for the sport fuels her abundance of victories, and she stresses to other aspiring THS athletes that "practice every day should be something to look forward to and not to dread. Perspective and attitude is important in performing at your max abilities." 
There is no doubt that when it comes to exceeding expectations, Norina Khanzada aims high.