Joie's Jams of the Month: October Edition
It's finally the end of October, AKA the last moments we have to romanticize fall. But, as we near November, we can also begin counting down the days until Halloween and get excited for the last weekend of the month. However, the excitement I feel for Halloween is nothing compared to the excitement I feel for the release of the album from the queen of fall herself, Ms. Taylor Swift. I will try my best not to make this a Midnights love letter, but I may not be able to help myself. Anyway, I am all for October, so let's unpack the music that got me through this month's schoolwork, and maybe it will inspire you to give these songs a listen.
Before I get to Midnights, I think it's important to shed some light on the other amazing album that dropped on October 21st: Carly Rae Jepsen's The Loneliest Time. You may be familiar with the viral line, "I'm coming back for you, I'm coming back for you baby," from TikTok, but that's not even half of it. One thing I love about Carly Rae Jepsen and her music is that she doesn't change her style based on what's popular. She continues to sing her classic "Call Me Maybe," bubblegum, pop-style music, and this album is just proof of it. Definitely give it a listen. I specifically liked the song "Talking to Yourself."
This month I also have had a slight (maybe major) obsession with Pale Waves and The 1975. Both bands are amazing; their music is so authentic and overall so easy to listen to. Whether I'm napping, doing homework, or in the car, a song can come on from either band and I will never press skip. From The 1975, I specifically love the album Being Funny In a Foreign Language, or as fans like to call it, BFIAFL. The whole album is so good; I may be biased towards Matthew Healy, the band's lead singer, but every single song is a hit.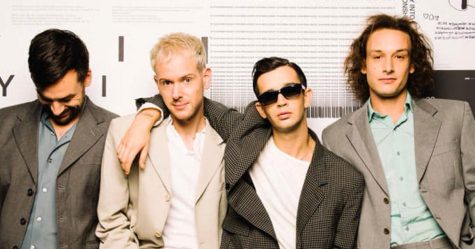 My favorites are "Oh Caroline" and "About You." Although not on BFIAFL, The 1975's song "Paris" has been played over a healthy amount this month; all of their music is definitely worth a listen.
The Pale Waves are a new discovery of mine, and perhaps the best one yet. The Pale Waves is a British alternative band that got together in 2014, and I am extremely jealous of anyone that has known them since then because they are phenomenal. This month, I have been listening to The Pale Waves' 2018 album My Mind Makes Noises.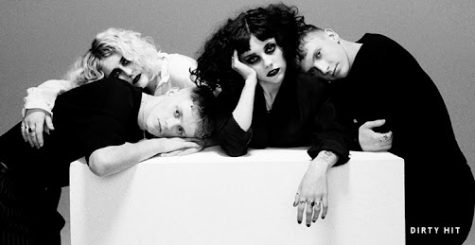 Their songs "There's a Honey," "Kiss," "Television Romance," "Eighteen," and "Red" are (if I could use all caps I would) insane. Every time a song comes on my shuffle, I immediately turn the volume up louder. The song "My Obsession" has definitely become a favorite of mine. I am beyond obsessed. Please do yourself a favor and listen to The Pale Waves…immediately.
Okay, now we can get to the good part: Midnights. I will admit, I did not exactly meet Taylor at midnight because I had an APUSH quiz first period the next morning. But if it was any other day I would have stayed up without a second though. The album definitely met my expectations. I won't say it exceeded my expectations because the bar is always set high for Swift. However, "Snow on the Beach" was a complete let-down; it got so much hype, but you can barely hear Lana Del Rey. However, I will be jamming out to "Lavender Haze," "Bejeweled," and "Karma" until the day I die. They are exactly what I needed this fall. Swift has definitely delivered on this one, and I expected nothing less. I just wish I saw the "Bejeweled" music video sooner because I definitely would have changed my Halloween costume to be Swift. If you have not listened to the album yet, you might as well give into the Swifties because you are 110% missing out.
October definitely went by slowly, but songs like these make the brutal studying and homework moments go by more quickly. I have been playing all the songs I listed nonstop—not even an exaggeration, I am literally listening to them while writing this—and if that's not enough to convince you to listen to them, I don't know what will. Just go already!