A Look Into Some of THS's New Teachers
The new academic year has brought new classes, challenges, friends, news, and—most importantly—teachers. The 2022-2023 academic year brought 11 new teachers to various departments at Tenafly High School. Here's a quick highlight of their personalities and how they have adjusted to THS culture.
Mrs. Jessica Lopes – Assistant Counselor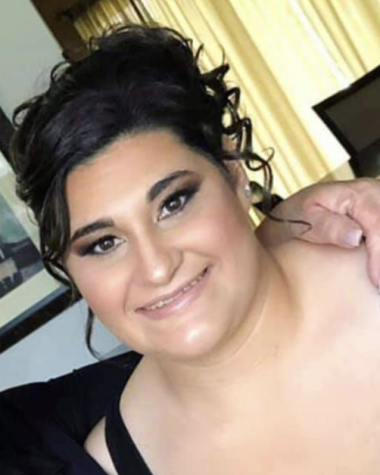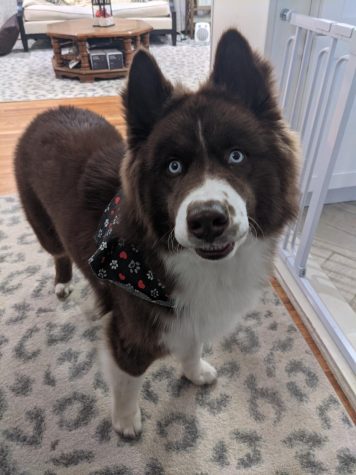 Mrs. Jessica Lopes is one of our new additions to the Guidance Department. She is the Student Assistant Counselor and works to support students with their mental health, substance use, and other school-related concerns. Lopes has been involved with social work and counseling for eight years, and she has enjoyed working in a school environment. Her passion for helping kids started at a young age, when she "watched her mother work with students with disabilities, and wanted to make a difference as her mother did," she said. 
Lopes has been adjusting very well to the THS Guidance Department, the Child Study Team, and the students and staff she works with. She notes that the best part about her new job so far is the communication, and that "building professional relationships with staff members and students is vital while working in this field. If there is no communication, we can't make positive changes for the individuals [who are] a part of this community." Lopes finds that "Tenafly High School is a unique environment filled with talented individuals and I am happy to be a part of it. I hope to be in the district for many more years to come!" Her contribution is vital to the well-being of our students, and she hopes that students will see her as a helpful confidante that they can turn to when they need help or advice. 
Apart from her passion for helping kids, Lopes enjoys baking and spending time with family, friends, and her husky, Jax. 
Mr. Edward Dolan – Science 
Mr. Dolan is one of our new science teachers. He teaches CPA Physics, CPA Physical Science, and Honors Physical Science. Before deciding to become a high school teacher, Dolan was unsure of what career path he wanted to take. After graduating with a degree in Biology, Dolan considered medical school, physical therapy, and laboratory work. During his deliberations, Dolan coached high school baseball, and found that "he thoroughly enjoyed working with students of that age group." He felt that he could "have a great influence on students within this age bracket" and decided to pursue a career in education. After working as a biology teacher in the Cliffside Park School District, Dolan went back to school to obtain his Physics teaching certificate so he could teach physics as well. 
Although he has taught high school science for seven years, he feels that the culture of THS is distinctly different. "There is a team mentality within this building that I have not experienced before—from the students to the faculty—which is a testament to the established culture," he said, "It has been wonderful to experience thus far." Dolan looks forward to more student interactions and experiences in the future. 
"The students at THS take pride in their school and their academics," he said, "Watching students effectively collaborate during Lab activities, socialize during open lunch, and loosen up during the Pep Rally has been the best part of THS so far." 
In his free time, Dolan enjoys spending time with his family and golden doodle, Ruby. He also enjoys drawing, woodworking, playing golf (and convincing his 2-year-old daughter to love golf just as much), and cheering on the Mets, Jets, Nets, and Devils. 
Mr. Matthew Kougasian – P.E.
New to the physical education and health department is Mr. Kougasian, who teaches five senior PE/Family Life classes as well as one junior P.E. class. Growing up, he always loved being active and competing. He remembers how involved his high school P.E. teacher was, and how that inspired him to pursue a similar career path. "My high school P.E. teacher [used] to play with/against us during class, and I thought it was amazing that he made a career out of playing games," he said, "I look forward to taking part in my classes activities to (hopefully) encourage participation and learning through my positive energy and active participation." 
Kougasian is not new to the TPS district, however. He used to work as a gym teacher at Mackay Elementary School. "The high school is very different from Mackay Elementary school in a lot of ways, but similar in some ways, too," he said, "It is much easier to interact with my high school students. It is also nice to see students I've coached and/or taught throughout the years in the hallways." He has had to adjust to the new high school environment, but it has been a positive change for him. Kougasian especially appreciates the convenient proximity of the gym to his office, and hopes to take advantage of that in the future. 
In his free time, Kougasian enjoys spending time with family, playing softball and other yard games, golfing, and participating in local community theater. 
Ms. Caroline Krueger – English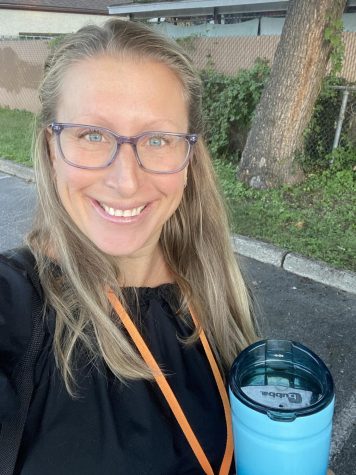 Ms. Krueger is one of our new English teachers. She teaches AP English Language and Composition to juniors and Dystopian Literature and Psychology/War Literature to seniors. Krueger was inspired to become a teacher by her mother, who was an elementary school teacher. "Although I loved helping her prepare lessons and grade papers, I wanted to explore other career options," she said, "My mother advised me to study the subject that interested me most in college, so I majored in English." Although she has always loved studying English, Krueger was initially hesitant to pursue a career in education. She worked as a copywriter and editor for several book publishers before realizing that she didn't love working in an office. "After several years in publishing, I decided to pursue a career in education," she said, "I obtained my teaching certificate via the alternate route program and got a job teaching my favorite subject: English. I've loved it ever since!"
Krueger has been adjusting well to THS culture. Although she has taught at other districts, she finds that Tenafly feels different from her previous jobs. "The culture at Tenafly High School seems to be academic, inclusive, and spirited," she said, "Change is exciting, though, and I'm happy to be a part of the THS community." So far, her favorite part about working at THS  has been the people—the administrators, teachers, and students. 
In her free time, Krueger likes to read, go for runs, take pictures, spend time with family and friends, and watch TV. She admits that she loves watching and sharing cute animal videos on Instagram and TikTok.
Mr. Matthew LaQuaglia – Social Studies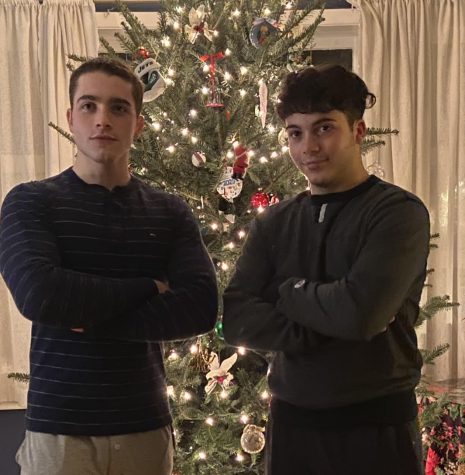 Mr. LaQuaglia has recently joined the Social Studies department here at THS. He teaches a diverse scope of subjects ranging from African and Asian Civilizations and Cultures to Economics and a hybrid Personal Financial Literacy course. Like many others, LaQuaglia's career path in education was not direct. At first, he wanted to pursue a career in finance and business. "However, a mentorship program during my sophomore year exposed me to the realities of life in the world of finance and business," he said,  "I realized this was not something I could see myself doing on a daily basis." He has a lot in common with his father, who is also a teacher, so he was inspired by his father to pursue a career in education. 
LaQuaglia's favorite part about being a teacher is the people he gets to interact with. He says that the best part about working at THS has been the coworkers. "Without a doubt my coworkers, especially those in my department, have been the highlight of working at THS thus far," he said, "Everyone has been so incredibly welcoming and eager to share their knowledge with me. Each day I am excited to come to work and see those in my office and those in my department. We share so many similar interests and it is great to feel such a warm sense of community right off the bat. My students also contribute to that and I hope I can provide similar levels of support to them." He feels that the students at THS are more spirited and excited about their school's culture, unlike students at other schools who cannot wait to leave for the day. 
LaQuaglia spends most of his free time working out at the gym, but he also enjoys watching football and listening to music. He is always open to new music recommendations. 
Ms. Denise Kuehner – Science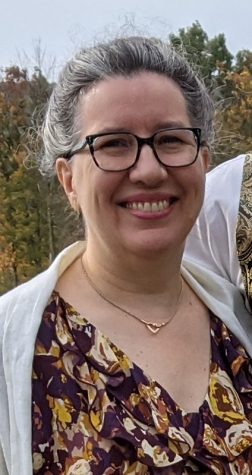 Ms. Kuehner is the new AP Environmental Science teacher at THS. Before becoming a teacher, Kuehner worked as a scientist in the biotech industry. After becoming a parent, she started working part-time as an environmental educator at the Tenafly Nature Center. It was during this experience that Ms. Kuehner discovered her love for teaching. She obtained her teaching certificate and started working as an environmental science teacher at two other high schools. Kuehner also started a lab program for elementary school students in Oradell. 
Kuehner's passion for science is conveyed through her teaching. "I love showing students how fun science is, especially the hands-on lab experiments," she said. She has enjoyed teaching THS students so far and has found the culture to be warm and welcoming. She finds that there is a unique "atmosphere of mutual respect among all the members of the Tenafly community, so THS students get to enjoy privileges and freedom that students at other schools don't have." 
In her free time, Kuehner loves solving puzzles. She has played over 200 escape rooms and does the New York Times Crossword Puzzle and Spelling Bee every day. She also likes to visit her son in Boston and spend time in New York City, her hometown. 
Mr. Daniel Foerg-Spittel – English
Although Mr. Foerg-Spittel is a veteran of the Tenafly Public Schools District, it is his first year working at the high school. After teaching English at the middle school for many years, Foerg-Spittel now teaches World Literature CPB, CPA, and Advanced to sophomores. However, Foerg-Spittel did not have the initial intention to become a teacher. "When I was a senior in college, I took one education course because I heard the teacher was excellent," he said, "I enjoyed the class, but was pretty sure I did not want to spend the rest of my life doing homework.  After graduation, I spent a year running a soup kitchen, and another year working at a residential treatment center for emotionally disturbed teenagers—that's when I realized I enjoyed working with teenagers. I applied for a position teaching the next year, and set myself up for homework the rest of my life." 
Foerg-Spittel feels that the culture of the high school is not that much different from that of the middle school. Since the students are older, however, he does feel that THS is calmer than the middle school and that the students are truly driven to succeed. His favorite part about his new job has been getting to know his colleagues and seeing many of his former students in a new setting. 
In his free time, Foerg-Spittel enjoys reading, biking, hiking, and spending time with family and friends. 
Ms. Dana Bianchi – P.E.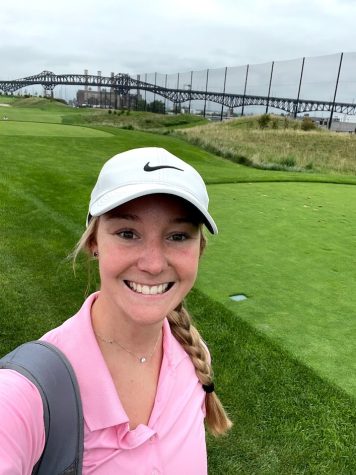 Last but certainly not least is Ms. Bianchi, one of THS's newest gym teachers. She teaches freshman physical education and health and coaches high school track. Prior to working at the high school, Bianchi worked as a P.E. teacher at the middle school. Her elementary school physical education teacher (who later became her track coach) inspired her to become a P.E. teacher. "I looked up to him a lot and wanted to be just like him," she said. 
So far, Bianchi has enjoyed the new atmosphere and colleagues at THS. She feels that there is a lot more room for opportunities and that she enjoys teaching older students. "It feels different than TMS did, but in a good way," she said. One of her favorite aspects about her new job is seeing her old students. "I love seeing my old TMS students, how they have changed over the years, and how far they have come since middle school." she said, "I enjoy the conversations with the students and my colleagues. I also really like the block schedule!"
In her free time, Bianchi enjoys exercising, skiing, golfing, roller coasters, sports, and binge-watching TV shows (especially true crime). She also loves spending time with friends and family, including her two dogs Coco and Maisie. 
Adjusting to a new environment is not easy, but these teachers have been doing a great job so far. We wish them a warm welcome to the THS community and cannot wait to see what they will bring to our culture. We have certainly enjoyed having them here.