Shooting at the University of Virginia: When Will the Massacres End?
Gun violence and shootings have become an American epidemic that has taken over places that used to be considered safe. At one point, one could go to school to enhance one's education without being overwhelmed with fear. One could go to the supermarket to get groceries. One could go shopping at the mall with friends. The possibilities were endless. Why is it so different now? Have we not learned from past tragedies as well as from past mistakes? When will the massacres end?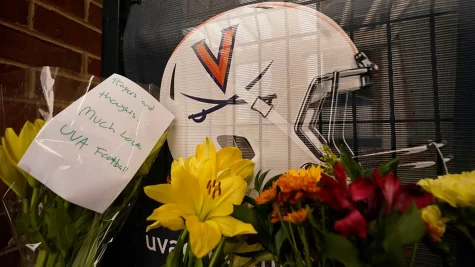 According to the Gun Violence Archive, there have been about 600 mass shootings in our country in 2022. A mass shooting is defined as a single incident in which four or more people are injured or killed, not including the shooter. In the United States, these events have been estimated to have occurred more than once per day so far this year. And every week that goes by, there is a minimum of four mass shootings in our country. These astonishing numbers are frightening and make us wonder how and why we continue to let these tragedies occur. 
This past Sunday, November 13, a gunman fired at University of Virginia (UVA) at night, killing three and wounding two. The lockdown in Charlottesville lasted 12 hours and forced students and faculty into hiding and shelter. The victims were all football players and the suspect was student, Christopher Darnell Jones Jr., who was also on the football team at UVA. Jim Ryan, the university president, was interviewed in a conference on Monday about the event and revealed that the students who passed away were Devin Chandler, D'Sean Peery, and Lavel "Tyler" Davis, and that the two injured were Marlee Morgan and Micheal Collins, who were identified by the prosecutor. UVA Health Spokesperson Eric Swensen reported on Tuesday that one of two injured students is in the hospital in bad condition and that the other was discharged. Classes, meetings, and public schools in close proximity were closed on Monday, even though the shelter-in-place order had ended.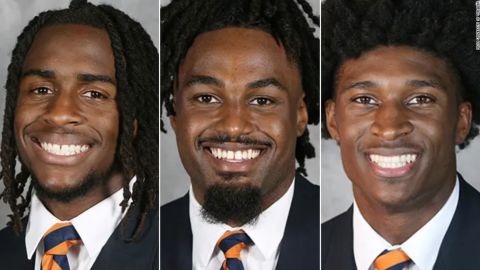 Eva Surovell, the editor-in-chief of UVA's school newspaper, informed the New York Times about the terrible event. She explained during the event, "People are stuck in the libraries, they're stuck in academic buildings, they're stuck in you name it." Students, faculty, and other people on campus at the time experienced feelings and emotions unimaginable to the rest of the world. On the day of the shooting, it was revealed that Jones had been on a trip with other UVA students to see a play, and it was once the bus had returned to campus that the gunman fired.
There was a court hearing on Wednesday during which more information about the massacre was revealed. The shooter, Christopher Darnell Jones Jr., was previously convicted of a driving hit-and-run just last year and had also received a charge for possessing concealed weapons. However, Jones had only ever gotten suspended for these cases. Currently, Jones is being held in Albemarle-Charlottesville Regional jail, and there is set to be another hearing for this case in December. Albemarle County Commonwealth's attorney, James Hingley, stated that this hearing would touch on whether Jones has maintained private counsel.
UVA Police Chief Timothy Longo Sr. reported that Jones is currently being accused of three charges of second-degree murder and three counts of the use of a handgun while committing a felony. In regards to the two people injured during the shooting, Jones is facing two accounts of malicious wounding, with two additional firearm charges.
On Tuesday, Tony Elliot, the head coach of the UVA football team, spoke out in regards to the shooting. He explained, "I'm ready for somebody to pinch me and wake me up and say this didn't happen." He was able to provide some relief by saying that "we were able to transition from the pain to finding a little bit of joy in celebrating the lives of Lavel, D'Sean and Devin." He described the three victims as family and emphasized how close-knit the members of the team were with them. Elliot is determined to help the players and everyone affected to come together and to push through this incredibly difficult time. He said, "The message to the team is we're going to celebrate their lives going forward and the impact that they've made thus far and the legacy that they're going to be a part of helping us establish going forward."
Although this tragedy will never be forgotten and will hit close to home for many of the families, students, teammates, and others affected, we should remember the lives of those lost and use this incident as yet another lesson for the future. If you are interested in donating to the families of the victims, there have been GoFundMe donation sites set up to do so.