The New Jersey Devils: A Jersey Rise
At the quarter mark of the NHL season, things have looked largely as we expected them to. Nevertheless, while the Las Vegas Golden Knights are as good as expected and the Arizona Coyotes remain a bottom feeder, some teams have most definitely surprised us. Most notably, my New Jersey Devils' meteoric rise to the top of the league standings has caught every NHL fan by surprise. After being a consistent bottom-feeder for years past and picking second overall just last year, the Devils' impressive start has taken the league by storm. 
The New Jersey Devils Make a Playoff Run
As a biased Devils fan, it's easy for me to get overly excited about a promising start. Nevertheless, putting my bias aside, it seems that the Devils may be legit. Firstly, the Devils' strong start certainly cannot be attributed to an easy schedule. For instance, two three-game road trips in West and East Canada, both of which the Devils swept, prove that this Devils team is no fluke. In fact, no other team in NHL history has swept Vancouver, Edmonton, Calgary, Toronto, Ottawa, and Montreal in two three-game road trips. Not to mention, additional wins against the Colorado Avalanche, New York Rangers, New York Islanders, and Detroit Red Wings have proven that New Jersey can dominate teams both north and south of the border.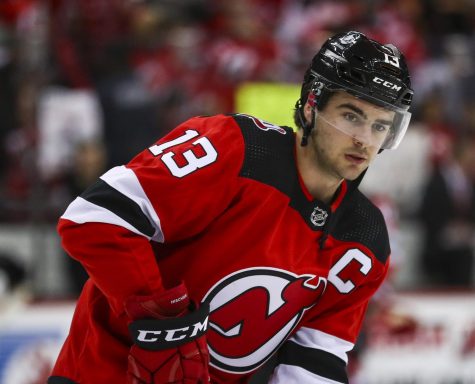 In years prior, strong Devils seasons have been largely dependent on the performance of certain individuals. For instance, in New Jersey's lone playoff in recent memory, Taylor Hall won the Hart Trophy (awarded to the NHL's most valuable player). While stellar individual performances like Hall's carried the Devils to the first round in 2018, major success requires more than just one major difference-maker on the ice. This year, the Devils' well-rounded play has shown just that. On the offensive end, forwards Jack Hughes, Jesper Bratt, and Nico Hischier have all demonstrated superb scoring and playmaking abilities with all three currently averaging over a point per game. Even in last year's dreadful season, the New Jersey offense was strong but the main difference this season is the elite play of the Devils' defensemen.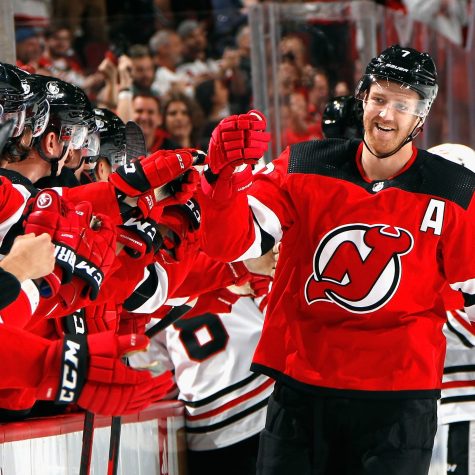 Specifically, New Jersey's top four defensemen—Dougie Hamilton, Jonas Siegenthaler, John Marino, and Ryan Graves—have been very sharp. Blocking shots, breaking up passes, and helping out Vitek Vanecek in front of the goal, three Devils defenders rank in the top seven of the NHL's leaders in +/-. Finally, finding consistency in the crease for the first time since Cory Schneider has also been a major factor in New Jersey's early success. With a save percentage constantly hovering around .920 and a GAA not far above 2.00, Vitek Vanecek has been a pleasure to watch for Devils fans after a 2021-2022 season with such miserable goaltending that seven different goaltenders started in net (a franchise record). 
While I do expect the Devils to slow down at one point during the season, such a hot start is certainly promising even after looking past just the scoreboard. With that being said, I firmly believe that the New Jersey Devils are primed for a playoff run in the 2023 Stanley Cup playoffs. 
Final Prediction: Devils go 54-22-6—lose to Carolina Hurricanes in six games in the second round of the playoffs.