Joie's Jam's of the Month: November Edition
As much as I hate to admit it, we are all about to embark on the harshest months of the year. I think it's fair enough to say that this month's Daylight Savings is already enough of an adjustment, but before we collectively indulge in the daily naps rather than the daily run, here are the songs I have been listening to this month that have helped me stay awake and get longer moments out of the shorter days. 
Yes, I know I said The 1975 was amazing before, but this time I really mean it, like really. I kid you not, they have literally become my favorite band in the past month. I even made a playlist of only songs from them, which definitely means that I like them because the only two artists that I have done that for are John Mayer and The Weeknd— artists I have been listening to for years. Lucky me though, they have just happened to become viral in the past week. So, before TikTok beats me to it, here are the songs you must listen to: 
"Heart Out"

"Chocolate"

"So Far (It's Alright)"

"Girls"

"Head.Cars.Bending"

"Robbers"

"If You're Too Shy (Let Me Know)"

"Love It If We Made It"

"Way Out"

"She's American"

"Settle Down"
Besides The 1975, another artist who was neck to neck on my Spotify Wrapped was Maggie Rogers.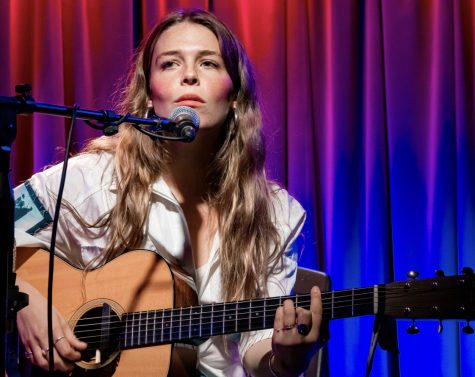 Rogers was a student enrolled at NYU Tisch and the Clive Davis Institute, and it just so happened that Pharrell would be joining a class of hers in 2016 where he would hear her song "Alaska" for the first time. Pharrell was able to give Rogers feedback and eventually made a video on social media telling the public how good Roger's song was. Four years later, she was nominated for best new artist at the Grammys. "Alaska," "Fallingwater," "Back In My Body" and "Want Want" are some of my favorite songs of hers. She is an amazing artist with such an authentic voice and style. 
Over the summer, I went to The Weeknd concert, which was the best experience of my life. But before The Weeknd came on stage, I specifically remember the artist that opened for him, and that my friends and I despised him. Partially because we just wanted the Weeknd to come on already, but also because we were flat-out not vibing.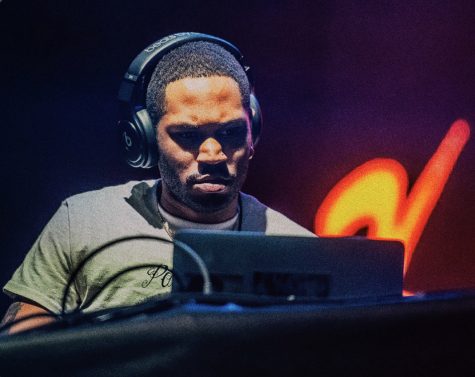 Well, I can't speak for my friends, but I was definitely wrong because I am now obsessed with KAYTRANADA. Little did I know, he has done collaborations with some of my favorite artists (The Internet and Syd) and has produced so many great songs. KAYTRANDA is a DJ who produces Electronic hip hop and R&B. Many of his songs are features, so definitely listen to "Freefall," "You're The One," and "The Worst In Me." He is also rumored to be creating a new song with The Weeknd; if true, then that will not be last year about it from me. 
Additionally, I discovered the band Shelly, which I thought was just a regular band, until I realized it was a group of solo artists that made a few songs together. Its most recognized singers include Clairo and Claud. The band only has two songs, but they are amazing; they are called "Steeeam" and "Natural," and you should definitely check them out!
Before Christmas songs begin to flood your radio, take some time to explore and enjoy new music. If you are interested in some of these artists, I promise that in next year's Spotify Wrapped, you won't be afraid to post your stats. All jokes… but I promise you won't… Anyway, see you next month!