THS Alumna Rebecca Beaver Wins NCTE Writing Contest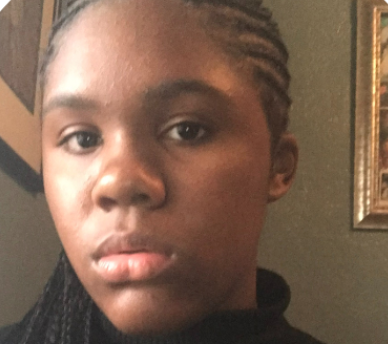 THS Alumna Rebecca Beaver won the Second Place prize in the National Council of Teachers of English (NCTE) Writing Contest entitled Celebrating Black Writers: Voices Calling for Activism and Social Justice. She took home the $1,500 prize for her piece "Dark Bodies, Dark Minds." Although a freshman at Wesleyan University, she won the award in the High School category as she submitted her piece during her senior year at Tenafly. She was a featured panelist on the NCTE event Celebrating Black Writers: A Discussion with the Winners of the National Writing Contest on October 19, 2022.
She said that the contest "came out of the blue." She learned about it from Mr. Whitehead's writing competitions Google Sheet. The contest asked participants to  "reflect on the impact that literature had had on you and what it is like to be a Black creative, especially in the 21st century." 
"[For] 'Dark Minds, Dark Bodies,' I originally drew inspiration from an essay I read by Zora Neale Hurston," Beaver said. "It inspired me to write it in prose. I ended up writing it as a series of journal entries." The inspiration for the piece came from her senior year AP Literature class. 
This contest changed her writing. "I was [now] focusing on my Black experience in a classroom which does not have a lot of Black people in it," she said. A Black woman herself, her AP Lit class consisted of a white teacher and only one other Black student, a boy. "I was used to having to advocate for the entire race," Beaver said. "People look to me to be a representative. That was the part of my Black identity that came out in this piece." As a young Black writer, she hopes that "ideally everyone" reads her piece. "[I want people to read it who are] curious about…how Black literature is discussed in the classroom and how our educational system approaches that," she said. "The main message that I'm trying to convey is the frustration I encountered in the classes I had taken. I was taking some of the hardest [English] classes and I still found that regardless of what level I was at, I wasn't getting as much exposure as I wanted." She wants people to understand that Black literature is very diverse and schools often only focus on victimhood and suffering rather than also on stories of survival.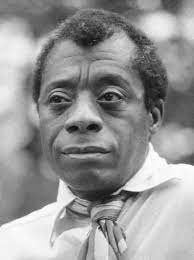 At Tenafly High School, Black literature is often sprinkled into the English curriculum with students reading a few piecemeal texts every year. However, the Black experience is a huge part of both the American and world experience. Beaver hopes that this curriculum expands because she believes that learning about the many experiences of many groups of people will "enrich you. [High school curriculums are] limited to the same number of books. The Color Purple, Their Eyes Were Watching God, Roll of Thunder, Hear My Cry. I think that reading other authors and reading not just novels but also political takes [is important.] People need to understand that these groups aren't monoliths. People [need to] understand how wide the Black experience goes," Beaver said. To learn more about this experience, she recommends texts by James Baldwin, Zora Neale Hurston, W.E.B. DuBois, Octavia E. Butler, Amanda Gorman, Medgar Evers, Colson Whitehead, Ralph Ellison, and Richard Wright.
"A lot of times in Tenafly, [discussions about things like race, religion, and class] are very surface-level," Beaver said. "There is no other way we are going to get past the root issues that I was trying to address in my piece unless we are honest with each other." This honestly can be achieved through forums, class discussions, and history lessons, among other channels of learning. She believes that these things should be happening in all levels of education. We need to "expand the canon," she said.
As a young writer, her advice to others like her is that technology is key. "The technology we have at our disposal [will facilitate in the] sharing of ideas, in the sharing of pieces of work that we like, [and in] inspirations we've taken," she said. "This will allow for this next generation of writers to be really unique and to empower us to be a positive force in literature." Specifically for young Black writers, she hopes that they do not feel the pressure of having to live up to and take inspiration from the same few Black figures seen in the media. "Don't be afraid to write on your own merits," she said. "Find value in each other."