65th Annual Grammy Awards Impending in February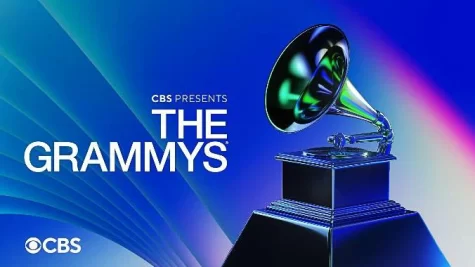 The Grammy Awards has been a fun-filled celebration of the music produced by the talented artists of each year. On the show's upcoming 65th anniversary, on February 5, 2023, fans will finally get to see which artists will take home the awards in some of the prestigious categories.
During the exciting show, which contains performances by the nation's favorite artists, the Recording Academy honors the artists, producers, songwriters, and performers who have greatly impacted and influenced the music industry in the past year. Music is considered to be a universal connector between people: its widely understood themes and empowering lessons help to bridge cultures together. This year's nominees for each category were announced last November, and as the award show date approaches, fans are anxious and eager to discover the winners. 
The four most anticipated categories are Record of the Year, Album of the Year, Song of the Year, and Best New Artist. The contenders for these categories include some of the most well-deserving artists and songs, but nominations can often be controversial.
First off, I will break down the nominations for Record of the Year. The contending records include: Don't Shut Me Down by ABBA, Easy On Me by Adele, BREAK MY SOUL by Beyoncé, Good Morning Gorgeous by Mary J. Blige, You And Me On The Rock by Brandi Carlile (featuring Lucius), Woman by Doja Cat, Bad Habit by Steve Lacy, The Heart Part 5 by Kendrick Lamar, About Damn Time by Lizzo, and As It Was – Harry Styles. These records were among the most listened to, as well as among the most played on the radio and other streaming services throughout the year. Many people think that TikTok and other social media platforms have helped to make some of these songs popular and deserving of their nominations. Either way, these records were all made from talent and hard work.
Next we have Album of the Year. Nominated Albums include: Voyage by ABBA, 30 by Adele, Un Verano Sin Ti by Bad Bunny, RENAISSANCE by Beyoncé, Good Morning Gorgeous (Deluxe) by Mary J. Blige, In These Silent Days by Brandi Carlile, Music Of The Spheres by Coldplay, Mr. Morale & The Big Steppers by Kendrick Lamar, Special by Lizzo, and Harry's House by Harry Styles. While there were many other worthy and amazing albums released this year, these are the ones that have been acknowledged for the category.
Song of the Year acknowledges the most played, popular, and appreciated songs. Nominees are as follows: "abcdefu" by Gayle, "About Damn Time" by Lizzo, "All Too Well (10 Minute Version)" by Taylor Swift, "As It Was" by Harry Styles, "Bad Habit" by Steve Lacy, "BREAK MY SOUL" by Beyoncé, "Easy On Me" by Adele, "GOD DID" by DJ Khalid, "The Heart Part 5" by Kendrick Lamar, and "Just Like That" by Bonnie Raitt. 
Best New Artist is probably the most anticipated category. Every year, new artists are admired by listeners and music fans from all over the world. This year's nominees for Best New Artist are: Anitta, Omar Apollo, DOMi & JD Beck, Muni Long, Samara Joy, Latto, Maneskin, Tobe Nwigwe, Molly Tuttle, and Wet Leg. 
There are many takeaways and trends to be noticed from these nominations, as well as among the many other award categories that can be found here. For example, Beyoncé is currently leading the Grammy race with a total of nine nominations. This makes her one of the most nominated artists ever, tying her nominations with Jay-Z. In addition, the theme of social media's influence on music is also very prevalent in the list of nominees. Songs, music, and dances that have taken over the ForYouPage on TikTok come from some of the most nominated artists, such as Steve Lacy with his song "Bad Habits," and GAYLE with "abcdefu." 
Be sure to tune into the 65th Annual Grammy Awards on February 5th at 7:00 p.m. EST to find out the winners in each category. Be sure to listen to the music of all those who were nominated as well!