New York Giants: Unlikely Upset or Hopeless Cause?
After an NFL season full of surprises and disappointments, eager NFL fans such as myself sit anxiously awaiting the playoffs. With unexpected participants such as the New York Giants, Jacksonville Jaguars, and Seattle Seahawks, we're excited to see what these underdogs can do in the face of more well-established and formidable opponents. More specifically, the New York Giants, after being predicted by many to win no more than three or four games, achieved a nine-win campaign and are primed to take on the Minnesota Vikings in the Wild Card Round of this year's playoffs. 
The New York Giants Pull Off an Upset
As a Giants fan, it's hard not to make this prediction. Nevertheless, there's reason for my hope. Firstly, it seems that the Minnesota Vikings will play next week's game without starting C Garrett Bradbury and starting RT Brian O'Neill. With the Giants pass-rush only getting more menacing as the weeks continue, I find it hard to believe that a depleted Vikings offensive line will stand tall in the face of Giants pass-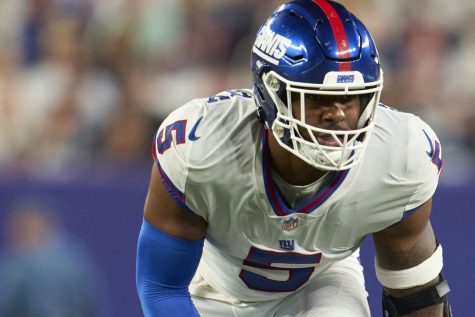 rushers Kayvon Thibodeaux, Dexter Lawrence, Azeez Ojulari, and Leonard Williams. The last time the Giants played the Vikings (12/22/22), the Vikings allowed four sacks. This time around, the Giants pass-rush will be even healthier and the Vikings offensive line even more injured—expect lots of pressure on Kirk Cousins. 
Nevertheless, the Vikings victory in December was primarily due to the stellar play of Vikings WR Justin Jefferson and TE TJ Hockenson. Although some of their play could be attributed to shaky play-calling (at times) and the fact that both are high-level players, it's also important to note that the Giants December visit to Minnesota was without CB1 Adoree Jackson and S Xavier McKinney. With Jackson and McKinney being the two most valuable players in the Giants secondary and LB/S Landon Collins becoming more comfortable with the defense, it's almost certain that the Vikings passing offense will have far more difficulty moving the ball next week than they did in December. As for the offense, it largely performed well against Minnesota. However, two rare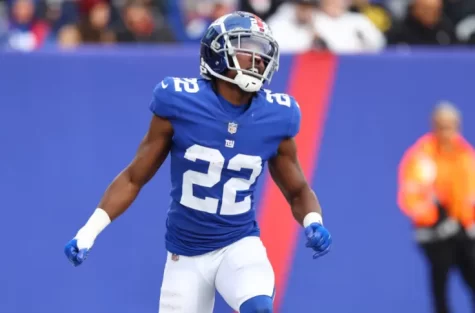 turnovers are what cost the game for the G-men in December. A red-zone fumble by TE Daniel Bellinger and red-zone interception from QB Daniel Jones robbed the Giants of two key opportunities to score in a game they would lose by three. With Jones having the lowest interception rate of all NFL starting QBs (1.1%) and the Giants averaging the 12th least fumbles per game in the NFL (1.1), it's unlikely that we see such costly red-zone mistakes repeat themselves. 
Still, it's important to remember that, in the NFL, anything can happen. Although the Vikings may not be as impressive a team as their record indicates, a team that won 14 regular season games is certainly a force to be reckoned with. Nonetheless, I predict a Giants upset win in Minnesota on Sunday. 
Final Prediction: Giants 27, Vikings 21—the Giants pass offense thrives against a weak Minnesota secondary and the Giants pass rush limits the Vikings' explosive offense.  
Also worth mentioning: 
My Early Season Prediction: Giants go 9-8, finish season as 7th seed in NFC
Actual Outcome: Giants went 9-7-1, finished season as 6th seed in NFC